Enjoy 4G pocket wifi everywhere in Kenya, just for 7,95 € per day. Connect up to 5 devices and avoid roaming fees. Easy delivery and return!

Wifivox it's a pocket-sized device that provides wireless Internet access wherever you go in Kenya. You can even share your connection with your family and friends since you can connect up to 5 devices simultaneously. In Kenya you will enjoy 1 GB per day at maximum speed for just 7.95 € per day. Once you reach the limit, speed will be reduced until the next day when you will be able to surf at maximum speed again. We also have available in Kenya a 2 Gb/day data plan for 10.95 € per day or a 3 Gb/day data plan for 11.95 € per day.

Avoid surprises with our flat fee of 7,95 € per day! You can order your Wifivox now for your trip to Kenya in https://blog.travelwifi.com/kenya/

Enjoy Kenya to the fullest visiting its main attractions!

The National Museum of Nairobi is a must see, it exhibits an impressive collection of rock art. You cannot miss the Karen Blixen house museum, the Danish writer who lived in a farm on the outskirts of the city and wrote her stories and experiences in Kenya.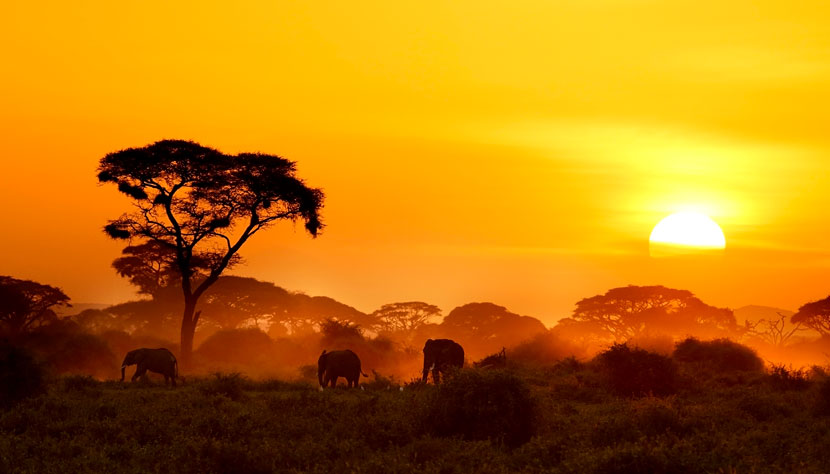 Visit the Mount Kenya National Park, the second highest peak in Africa after Kilimanjaro. This reserve is spectacular, due to the variety of vegetation and contrast of the Highlands with those of the rest of the country.
Kilimanjaro, the highest volcanic mountain in Africa, is the symbol of Kenya's most famous park, the Amboseli National Park. This park is absolutely spectacular, you can see herds of elephants, lions, tigers, zebras …
The Masai Mara Park, located to the west of the Rift Valley in Tanzania. Its extensive plains are the territory of big felines and immense herds of herbivores.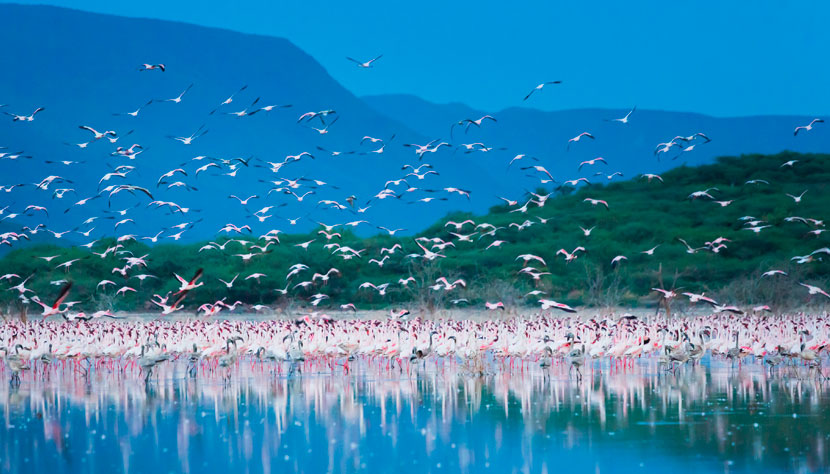 Nakuru Lake National Park is home to flamingos and other waterfowl birds, one of the ornithological paradises of the planet.
Lake Turkana is the main destination for migratory waterbirds and the breeding area of ​​the Nile crocodile and the hippopotamus.
The Samburu Reserve, in northeastern Kenya, is a protected little area home to reticulated giraffes and grevy zebras.

Visit all these amazing places with Wifivox to stay connected at all times wherever you are!

Check out the following useful facts before visiting Kenya:

Average temperature and rainfall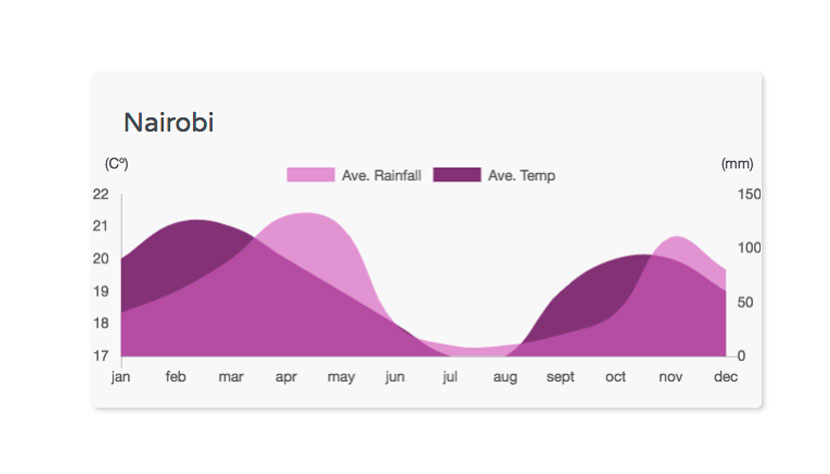 Kenya Tipping etiquette:
Tipping in Kenya is quite common. The average tip in most service establishments is around 10% if not already included in the bill. Most tour and safari guides expect a 5-10% tip and though tipping taxi drivers is not mandatory, a round up will be appreciated.

Currency: Kenyan shilling

TOP 3 Places to see in Kenya:

1. Gede Ruins
2. Masai Mara
3. Nairobi National Park

Voltage: 240 V

Languages:
English
Swahili

Health:
The Zika virus is endemic in Kenya, though the risk is likely lower than in other areas.