Enjoy 4G pocket wifi everywhere in Kuwait, just for 6,95 € per day. Connect up to 5 devices and avoid roaming fees. Easy delivery and return!

Wifivox it's a pocket-sized device that provides wireless Internet access wherever you go in Kuwait. You can even share your connection with your family and friends since you can connect up to 5 devices simultaneously. In Kuwait you will enjoy 1 GB per day at maximum speed for just 7.95 € per day. Once you reach the limit, speed will be reduced until the next day when you will be able to surf at maximum speed again. We also have available in Kuwait a 2 Gb/day data plan for 10.95 € per day or a 3 Gb/day data plan for 11.95 € per day.

Avoid surprises with our flat fee of 6,95€ per day! You can order your Wifivox now for your trip to Kuwait in https://blog.travelwifi.com/kuwait/

Enjoy Kuwait to the fullest visiting its main attractions!

Stroll around the most cultural and historical places of the capital, Kuwait. You'll find a great contrast between the old mud houses, the Arab patios, the mosques and the imposing skyscrapers. The historic center, although not original as it has been rebuilt, perfectly recreates what the ancient city was like.

Walk along the Doha port in Kuwait Bay, here we can find the shipyards that make the famous wooden barges called "dhows", this is the most popular place for entertainment among the inhabitants of the city.
Visit the Scientific Center, the most important aquarium in the Middle East, an impressive aquarium that houses thousands of different underwater species.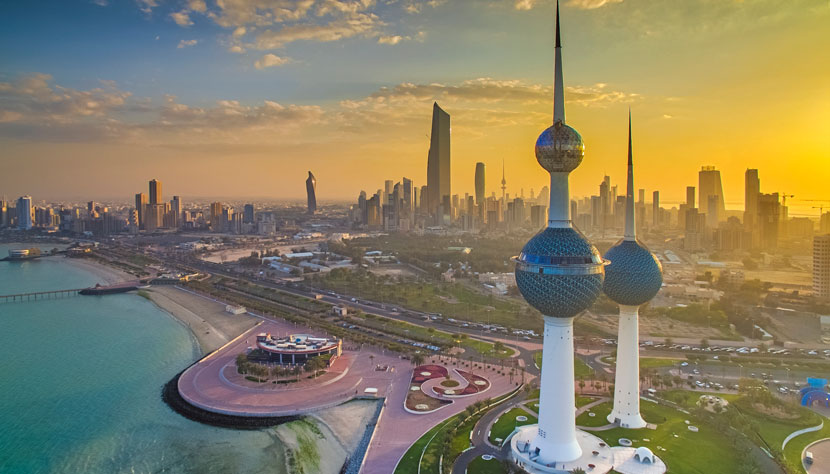 The National Museum is worth a visit, it houses treasures of pearl diving, ethnographic objects and archaeological remains rescued from the island of Failaka. This island is visitable and hides treasures from the Bronze Age, from when the Greeks occupied it, a place of great archaeological wealth, do not miss it.
The Great Mosque, in front of the Seif Palace, is an example of the traditional Arab style.
Kuwait was formerly a walled city, today the famous five gates located on Fahad Al-Salem, Riyadh, Berasi, Murabak Al-Kabeer and Bned al-Qar streets remain standing.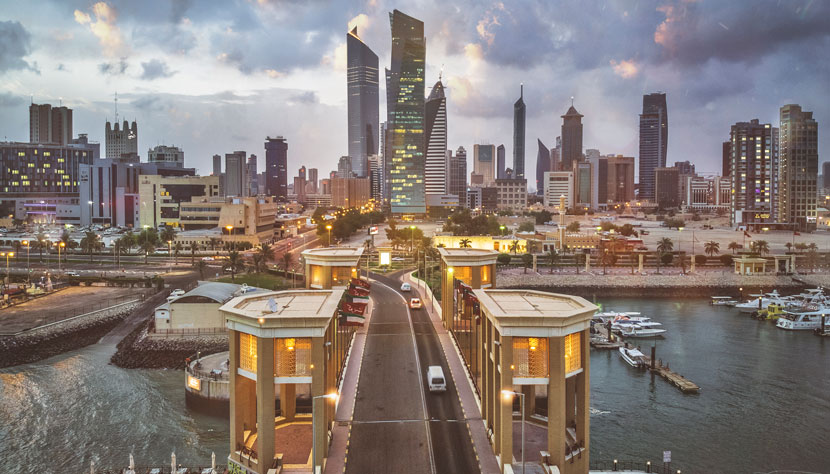 If you're looking to relax and lay on the beach or snorkel in the coral reefs, visit one of the beautiful islands of this country, Kubbar island, Garuh island or Umm al Maradim island are the most popular ones.

Visit all these amazing places with Wifivox to stay connected at all times wherever you are!

Check out the following useful facts before visiting Kuwait:

Average temperature and rainfall: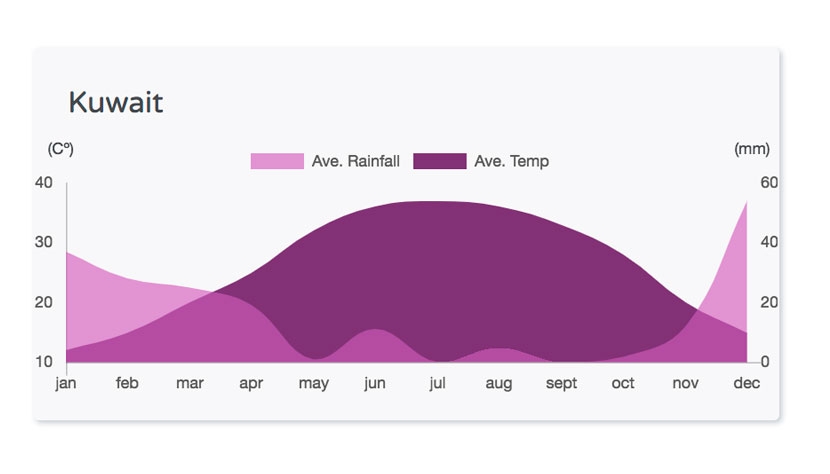 Tipping etiquette:
Tipping in Kuwait isn't very common, but appreciated nonetheless. The average tip in most service establishments is around 10% if not already included in the bill. Most tour guides will expect a 10% tip or round up. Tipping the taxi drivers is not mandatory but a round up will be appreciated.

Currency: Kuwaiti dinar

TOP 3 Places to see in Kuwait:
1. Kuwait Towers
2. Grand Mosque
3. Bayan Palace

Voltage: 240 V

Languages:
Arabic
English

Health:
You may need the Hepatitis A, B and Typhoid vaccines if your plan on visiting rural areas.