Enjoy 4G pocket wifi everywhere in Liechtenstein, just for 6,95 € per day. Connect up to 5 devices and avoid roaming fees. Easy delivery and return!

Wifivox it's a pocket-sized device that provides wireless Internet access wherever you go in Liechtenstein. You can even share your connection with your family and friends since you can connect up to 5 devices simultaneously. In Liechtenstein you will enjoy 1 GB per day at maximum speed for just 6,95 € per day. Once you reach the limit, speed will be reduced until the next day when you will be able to surf at maximum speed again. We also have available in Liechtenstein a 5 Gb/day data plan for 7.95 € per day or a 10 Gb/day data plan for 10.95 € per day.

Enjoy Liechtenstein to the fullest visiting its main attractions!

Visit the capital of Liechtenstein, Vaduz. Walking around is the best option to get to know it, do not miss its majestic Cathedral. You can also pay a visit to some of its many museums. Do not miss its Castle, where the royal family actually resides.
The picturesque village of Treiserberg, where you can visit the Walser Museum, here you'll learn about the history of the Walsers, first inhabitants of this place.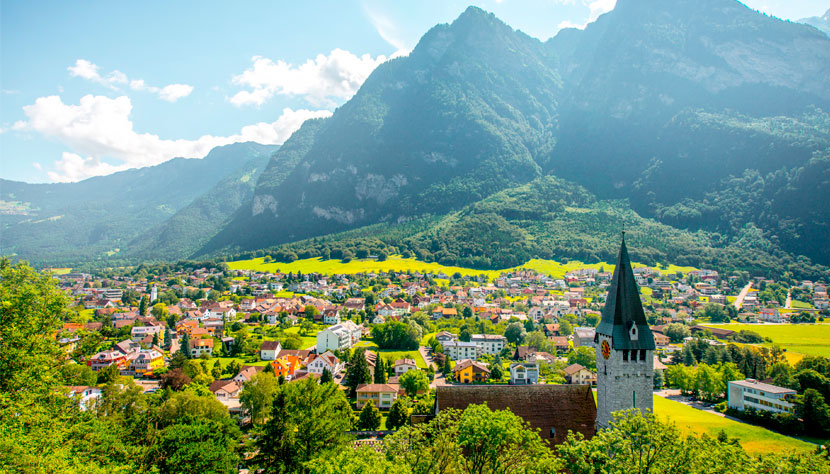 Malbun is the most visited town in the whole country. Popular for its natural mountainous sites. If you like adventure and snow sports this is your place, the main activity here is skiing.
The small town of Steg is undoubtedly worth visiting, stroll through its narrow streets full of typical little wooden houses, surrounded by a beautiful natural landscape.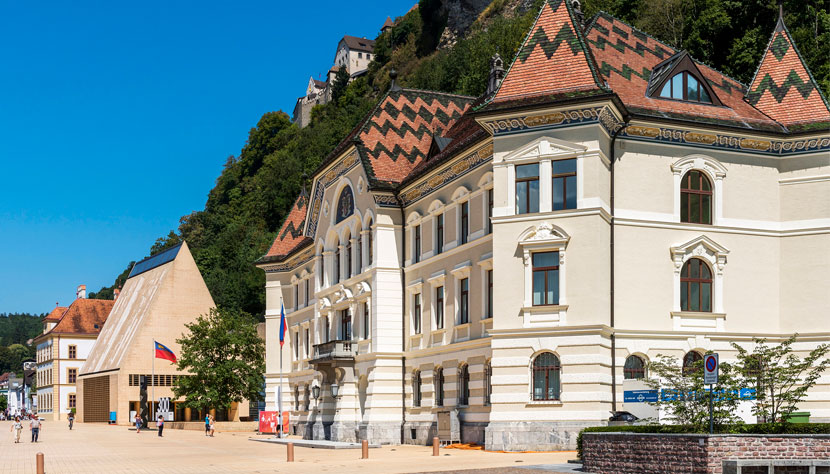 Do not leave the country without visiting the spectacular Balzer church or its imposing castle, from which you'll enjoy beautiful views of the valley.

Visit all these amazing places with Wifivox to stay connected at all times wherever you are!

Check out the following useful facts before visiting Liechtenstein:

Average temperature and rainfall: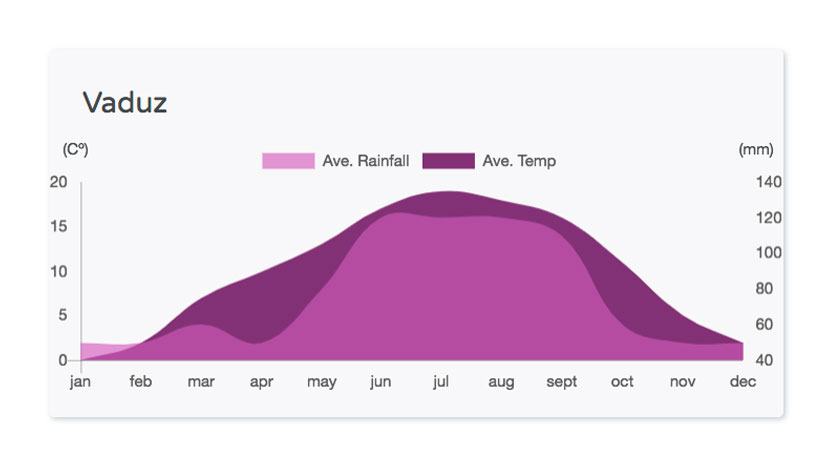 Tipping etiquette:
Tipping isn't very common in Liechtenstein since the service charge is generally included in the bill, but one may leave a 5% tip if the service was exceptional. Tipping the tour guides and taxi drivers is not mandatory, but a round up will be appreciated.

Currency: Swiss franc

TOP 3 Places to see in Liechtenstein:
1. Kunstmuseum
2. Gutenberg castle
3. Nendeln and Eschen

Voltage: 230 V

Languages:
German
Italian
Turkish

Health:
There is no especial vaccine required to travel to Liechtenstein as long as you are up-to-date on routine vaccines.