Unlimited 4G pocket wifi everywhere in Luxembourg, just for 6,95 € per day. Connect up to 5 devices and avoid roaming fees. Easy delivery and return!

Wifivox it's a pocket sized device that provides wireless Internet access wherever you go in Luxembourg. You can even share your connection with your family and friends since you can connect up to 5 devices simultaneously. In Luxembourg you will enjoy 1 GB per day at maximum speed for just 6.95 € per day. Once you reach the limit, speed will be reduced until the next day when you will be able to surf at maximum speed again. We also have available in Luxembourg a 5 Gb/day data plan for 7.95 € per day or a 10 Gb/day data plan for 10.95 € per day.

Avoid surprises with our flat fee of 6,95€ per day! You can order your Wifivox now for your trip to Luxembourg in http://wifivox.com/luxembourg/

Enjoy Luxembourg to the fullest visiting its main attractions!
Luxembourg is a small but charming country located in the heart of Europe.
The capital, with the same name, is a city full of rivers and bridges to cross.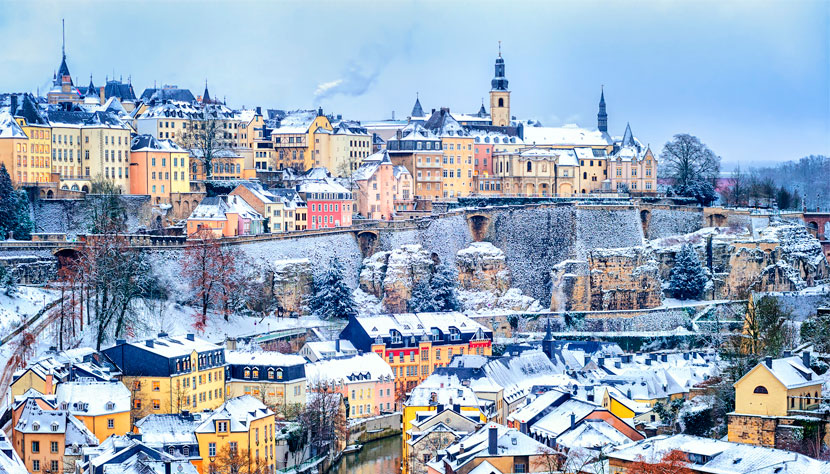 Visit the Three Towers or also called "Spanish Towers" that are part of the ancient fortress. Behind the towers you can find the Palace of Justice. Following the Rue de Génistre you can find one of the most alive squares of the capital, Place d'Armes.
Don't forget to take a look to the beautiful Notre Damme Cathedral.
The Grand Ducal Palace is a must visit, an extraordinary building where the Grand Dukes and the Ducal family still reside.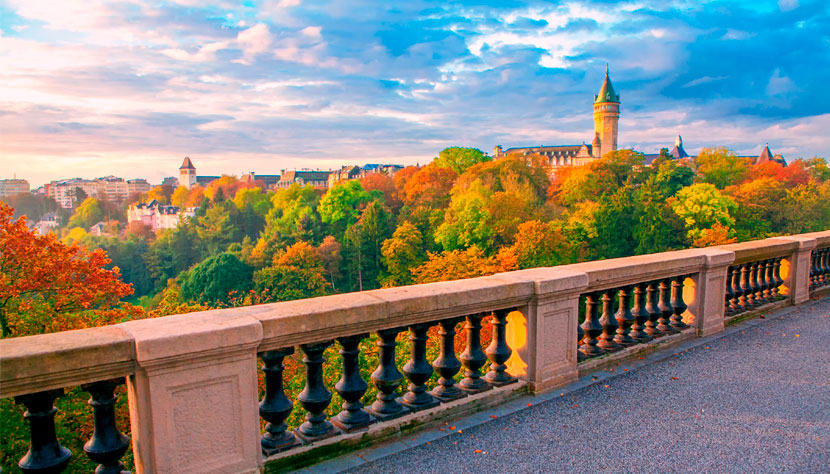 The Pétrusse River is one of the most famous, it runs through a green exuberant valley that can also be visited.
From the capital it's quite easy to visit other places of interest within the country such as the Vianden Castle, the Beaufort Castle or the Moselle route.

Visit all these amazing places with Wifivox to stay connected at all times wherever you are!

Check out the following useful facts before visiting Luxembourg:

Average temperature and rainfall


Luxembourg Tipping etiquette

Tipping in Luxembourg is quite common. A 10-15% service charge will generally be included in the bill and one may give a small additional tip if the service was exceptional. Tipping the tour guides and taxi drivers is not mandatory either, but a round up will be appreciated.

Currency: Euro

TOP 3 Places to see in Luxembourg:

1. Casemates du Bock
2. Le Chemin de la Corniche
3. Bourscheid Castle

Voltage: 230 V

Languages:
Luxembourgish
French
German

Health:
There's no special vaccine required to travel to Luxembourg as long as you're up-to-date on routine vaccines.