Enjoy 4G pocket wifi everywhere in Macao, just for 6,95 € per day. Connect up to 5 devices and avoid roaming fees. Easy delivery and return!

Wifivox it's a pocket-sized device that provides wireless Internet access wherever you go in Macau. You can even share your connection with your family and friends since you can connect up to 5 devices simultaneously. In Macau you will enjoy 1 GB per day at maximum speed for just 6.95 € per day. Once you reach the limit, speed will be reduced until the next day when you will be able to surf at maximum speed again. We also have available in Macau a 2 Gb/day data plan for 8.95 € per day or a 5 Gb/day data plan for 10.95 € per day.

Avoid surprises with our flat fee of 6,95€ per day! You can order your Wifivox now for your trip to Macau in https://blog.travelwifi.com/macau/

Enjoy Macau to the fullest visiting its main attractions!

Stroll along Largo Senado Street, right in the middle of the historic center of Macau. You'll find historical buildings such as the Post Office or the Santa Casa de la Misericordia, where you will clearly observe the Portuguese influence.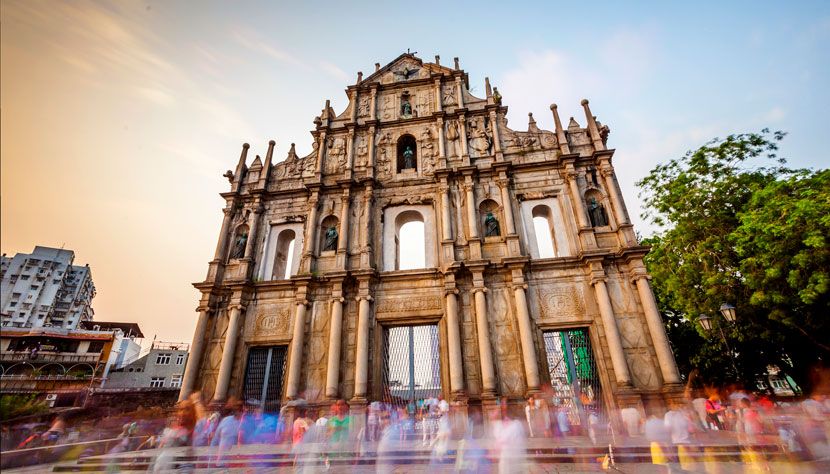 At the end of the Rua de San Pablo you'll reach the ruins with the same name, which was previously an imposing cathedral of which only the façade is preserved.
The Fortress of the Mount was in charge of the defense of the city, if you visit it you also have the opportunity to visit the Museum of Macau. From the top of the mountain you can enjoy wonderful views of the entire city.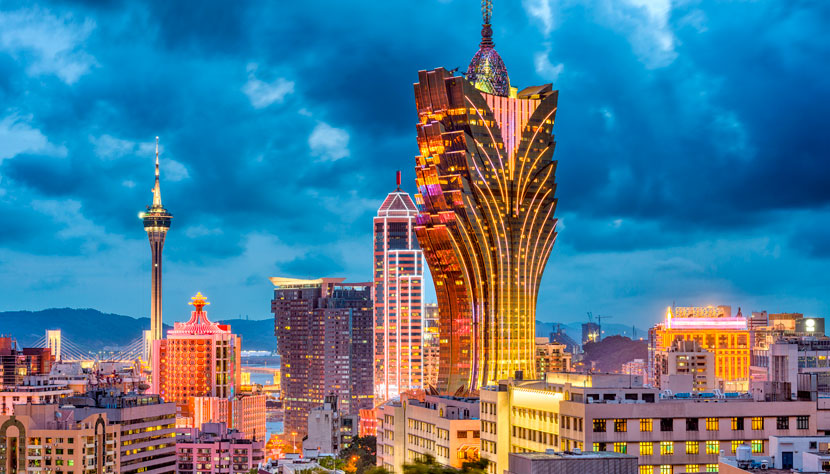 Fisherman's Wharf, a leisure center where you'll find numerous shops, restaurants, attractions and entertainment for everyone.
The Tower of Macau is the best point to contemplate the whole city. You can perform a series of extreme activities in the tower, such as bungee jumping from its highest point, only suitable for the most daring.

Visit all these amazing places with Wifivox to stay connected at all times wherever you are!

Check out the following useful facts before visiting Macau:

Average temperature and rainfall: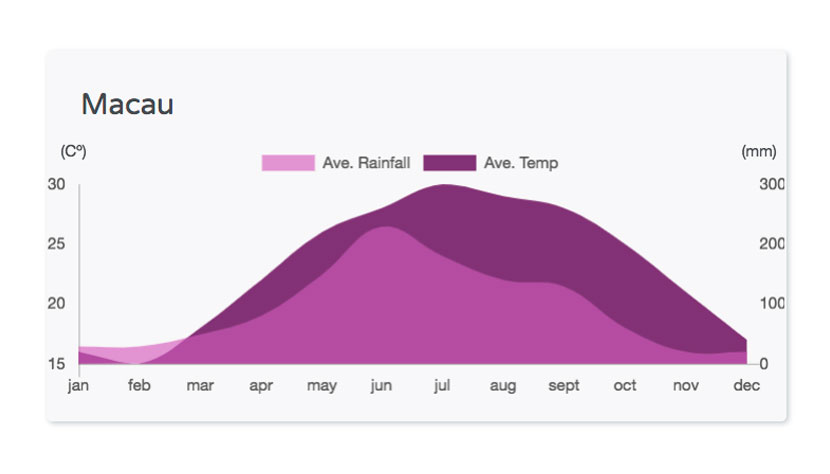 Tipping etiquette:
Tipping in Macau isn't very common. A 10% service charge is generally included in the bill of most establishments focused on western customers. Also do not tip any government employees or outdoors employees such as guides since it's considered offensive!

Currency: Macanese pataca

TOP 3 Places to see in Macau:
1. St. Paul ruins
2. A Ma temple
3. Macau tower

Voltage: 220 V

Languages:
Cantonese
Portuguese
English

Health:
There is no especial vaccine required to travel to Macau as long as you are up-to-date on routine vaccines.