Enjoy 4G pocket wifi everywhere in Madagascar, just for 7,95 € per day. Connect up to 5 devices and avoid roaming fees. Easy delivery and return!

Wifivox it's a pocket-sized device that provides wireless Internet access wherever you go in Madagascar. You can even share your connection with your family and friends since you can connect up to 5 devices simultaneously. In Madagascar you will enjoy 1 GB per day at maximum speed for just 7.95 € per day. Once you reach the limit, speed will be reduced until the next day when you will be able to surf at maximum speed again. We also have available in Madagascar a 2 Gb/day data plan for 13.95 € per day or a 3 Gb/day data plan for 18.95 € per day.

Avoid surprises with our flat fee of 7,95 € per day! You can order your Wifivox now for your trip to Madagascar in https://blog.travelwifi.com/madagascar/

Enjoy Madagascar to the fullest visiting its main attractions!

In Madagascar the main essential visits are to its national parks and reserves where you'll enjoy its diverse fauna and dreamy landscapes.

Anja's reserve it's a small but beautiful reserve, this is the best place to be able to see the ring-tailed lemurs. You'll find a beautiful forest in which you have the possibility to visit caves and tombs while interacting with dozens of friendly lemurs. A must see!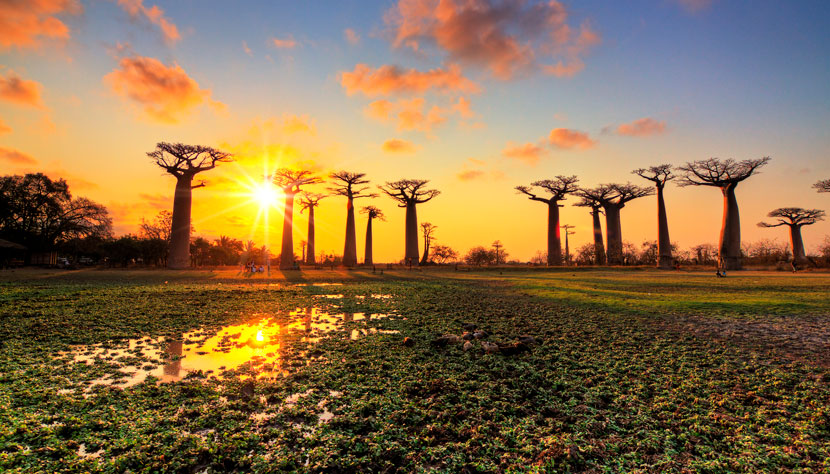 Isalo's National Park is the most visited park in Madagascar and that's no surprise since the landscape is impressive. This park is very large, what is usually done here are long walks and hikes, sleeping in the camps established by the park. The rocky mountains make it a great visual spectacle!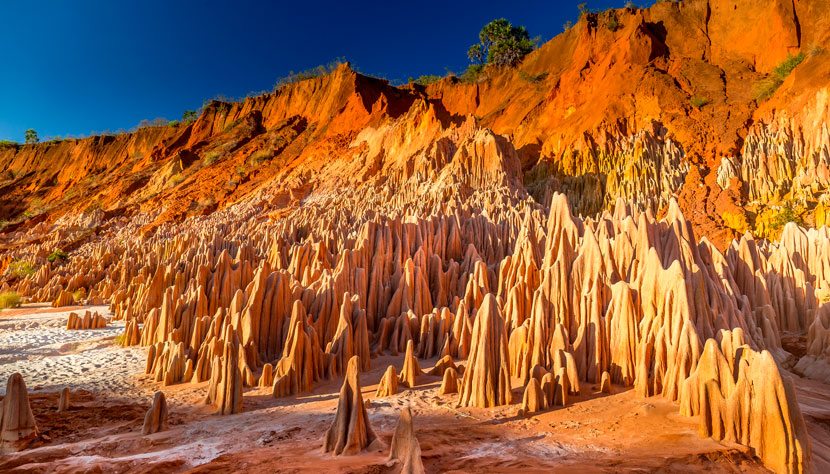 The Tsingy de Namoroka National Park is another spot that you cannot miss, the best time to visit it is during the sunset. A few kilometers away from the park are located the famous " In love Baobabs" that are completely surrounded by nature.

Visit all these amazing places with Wifivox to stay connected at all times wherever you are!

Check out the following useful facts before visiting Madagascar:

Average temperature and rainfall: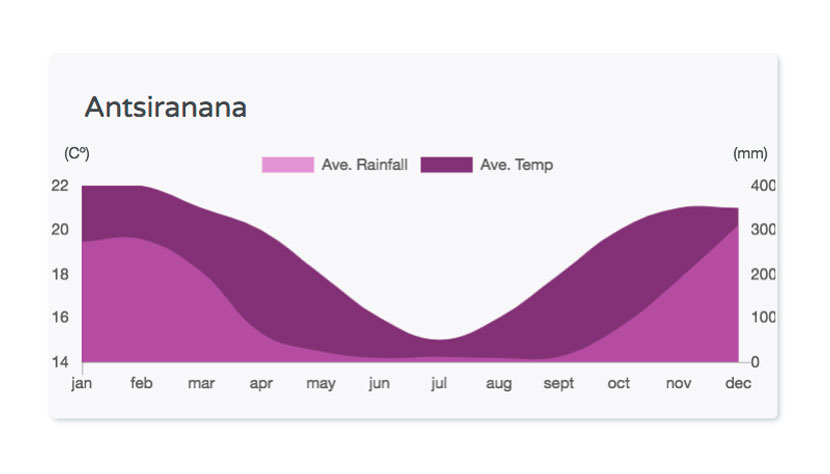 Tipping etiquette:
Tipping in Madagascar is common. The average tip in most service establishments is around 5-10% if not already included in the bill. Tipping tourist guides and taxi drivers is not mandatory either but a round up will be appreciated.

Currency: Malagasy Ariary

TOP 3 Places to see in Madagascar:
1. Lokobe's nature reserve
2. Antananarivo
3. Lemuroidea beach and forest

Voltage: 220 V

Languages:
Malagasy
French
English

Health:
You need to be vaccinated against yellow fever 6 months in advance. It is advisable to be vaccinated against diphtheria, tetanus, poliomyelitis, tuberculosis, typhoid fever and rabies.