Enjoy 4G pocket wifi everywhere in Martinique, just for 7,95 € per day. Connect up to 5 devices and avoid roaming fees. Easy delivery and return!

Wifivox it's a pocket-sized device that provides wireless Internet access wherever you go in Martinique. You can even share your connection with your family and friends since you can connect up to 5 devices simultaneously. In Martinique you will enjoy 1 GB per day at maximum speed for just 7,95 € per day. Once you reach the limit, speed will be reduced until the next day when you will be able to surf at maximum speed again. We also have available in Martinique a 2 Gb/day data plan for 10.95 € per day or a 3 Gb/day data plan for 11.95 € per day.

Avoid surprises with our flat fee of 7,95 € per day! You can order your Wifivox now for your trip to Martinique in https://blog.travelwifi.com/martinique/

Enjoy Martinique to the fullest visiting its main attractions!

Martinique island is a small Caribbean paradise in the middle of the ocean.
For the most adventurous, dare to climb to the top of the Montagne Pelée, a huge volcano that is currently inactive, after a walk of 3 to 5 hours you can easily access the top, the landscapes from here are something spectacular.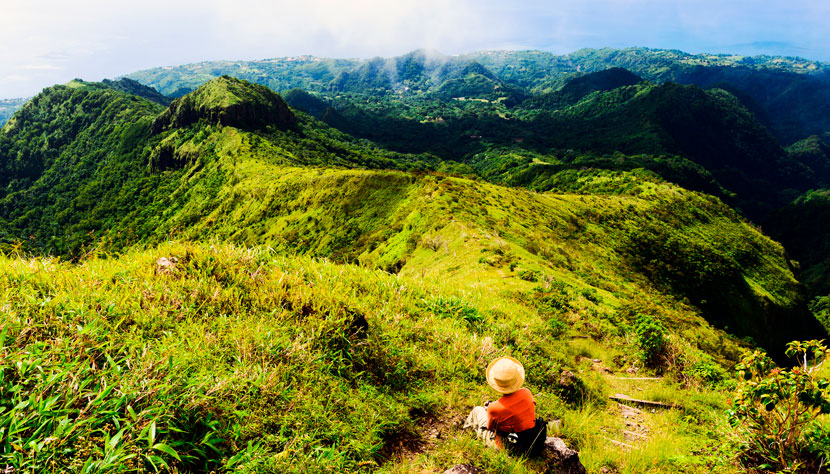 Explore The Islets of Robert, if you're lucky you'll be able to spot wild specimens of endemic iguanas. Ilôt Madame is known for the beauty of its beaches and its seabed. The Isles of François are also worth visiting as they are equal or even more beautiful than the first ones.
Do not hesitate to explore the incredible Dider waterfalls that are located near the botanical gardens of Balata, and are easily accessible from Fort-de-France.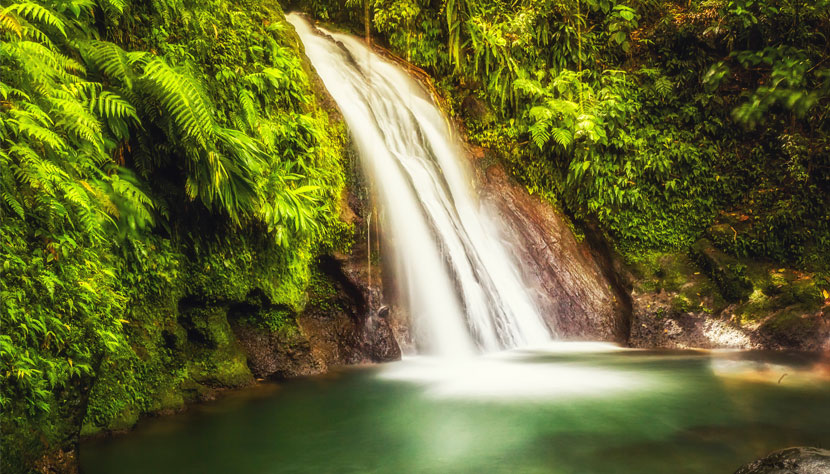 From Morne Larcher you'll enjoy the best views of the island of Martinique. From the top you can spot from the beautiful Diamant Bay to the island of Santa Lucia.

Visit all these amazing places with Wifivox to stay connected at all times wherever you are!

Check out the following useful facts before visiting Martinique:

Average temperature and rainfall: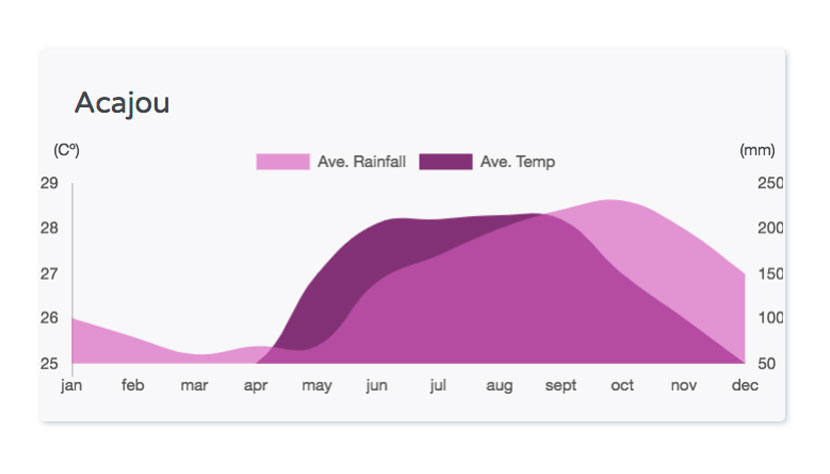 Tipping etiquette:
Tipping in Martinique is very common as in most Caribbean islands. A 10-5% service charge is generally included in the bill of most restaurants and hotels, however one may leave an additional tip if the service was exceptional. Most taxi drivers will expect a tip after longer trips.

Currency: Euro

TOP 3 Places to see in Martinique:
1. Monte Pelée
2. Anse Cafard Slave Memorial
3. Diamond Beach

Voltage: 220 V

Languages:
French
Creole

Health:
Zika outbreaks have been reported. It may cause birth defects so pregnant women should avoid visiting the country.