Enjoy 4G pocket wifi everywhere in Mongolia, just for 6,95 € per day. Connect up to 5 devices and avoid roaming fees. Easy delivery and return!

Wifivox it's a pocket-sized device that provides wireless Internet access wherever you go in Mongolia. You can even share your connection with your family and friends since you can connect up to 5 devices simultaneously. In Mongolia you will enjoy 1 GB per day at maximum speed for just 6,95 € per day. Once you reach the limit, speed will be reduced until the next day when you will be able to surf at maximum speed again. We also have available in Mongolia a 2 Gb/day data plan for 8.95 € per day or a 5 Gb/day data plan for 10.95 € per day.

Avoid surprises with our flat fee of 6,95 € per day! You can order your Wifivox now for your trip to Mongolia in https://blog.travelwifi.com/mongolia/

Enjoy Mongolia to the fullest visiting its main attractions!

Ulan Batar, discover the Mongolian capital strolling through its main streets. A place you cannot miss is the main square, Sukhbaatar square, where we find the parliament and a large monument to Genghis Khan.

There are two main museums worth visiting in this city, the Natural History Museum and the Mongolian History Museum. Another of the most visited places in the city is Ganda Khiid monastery, the largest and most important in the city.
The Gorkhi-Terelj National Park is the ideal place for lovers of sports and adventure. You can go hiking, camping, rafting or climbing. You can also observe the rock formations such as the famous Turtle, and visit the Ariyabal temple from where you can enjoy beautiful views.


Visit the Tsonjin Boldog complex, where, according to legend, Genghis Khan found his gold whip. There, a huge steel statue of the Mongolian leader on his horse was built, is 40 meters high and can be ascended to the horse's head to enjoy wonderful views.
The Gobi desert is one of the largest in the world, although most travelers want to see the dunes and take camel rides, the rest of the landscape is also impressive.
Dalandzadgad, this archaeological zone is where the majority amount of remains of skeletons and dinosaur eggs were found.
Another popular rock formation that can be visited in the Gobi Desert is known as the "Flaming Cliffs".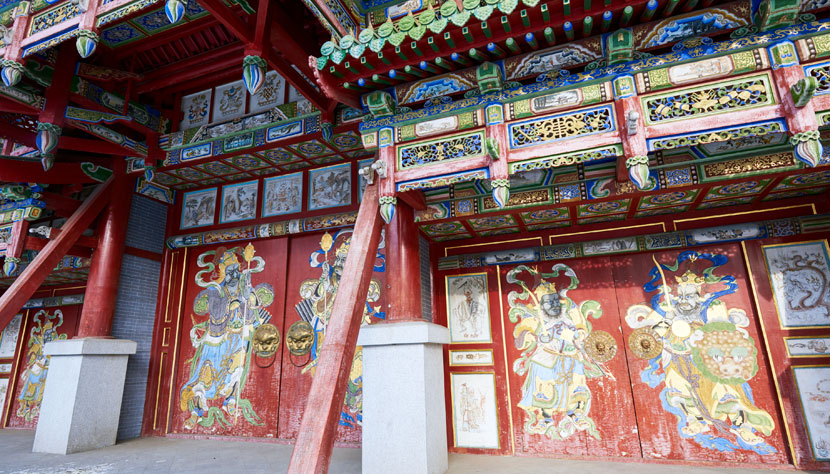 Do not miss the city of Karakorum, which was for years the capital of the Mongol Empire. Among its main attractions are the three temples that represent the three stages in Buddha's life.

Visit all these amazing places with Wifivox to stay connected at all times wherever you are!

Check out the following useful facts before visiting Mongolia:

Average temperature and rainfall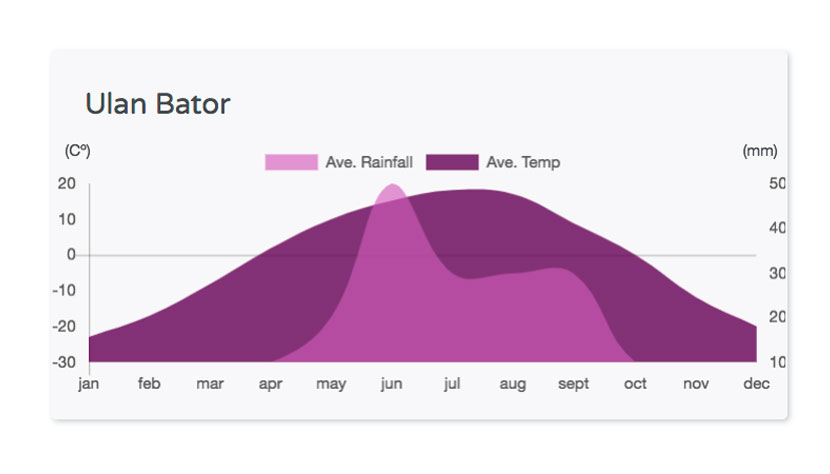 Mongolia Tipping etiquette

Tipping in Mongolia is becoming a bit more common as the tourism increases. The average tip in most service establishments is around 10% if not already included in the bill. Most tour guides will expect a 5-10% tip and though tipping taxi drivers is not mandatory, a round up will be appreciated.

Currency: Mongolian Tughrik

TOP 3 Places to see in Mongolia:

1. Orkhon Valley Complex
2. Bayanzag
3. Uvur Hoshoot

Voltage: 220 V

Languages:
Khalkha Mongolian
Chinese
English

Health:
You may need the Hepatitis A, B and Typhoid vaccines if your plan on visiting rural areas.