Enjoy 4G pocket wifi everywhere in Myanmar, just for 6,95 € per day. Connect up to 5 devices and avoid roaming fees. Easy delivery and return!

Wifivox it's a pocket-sized device that provides wireless Internet access wherever you go in Myanmar. You can even share your connection with your family and friends since you can connect up to 5 devices simultaneously. In Myanmar you will enjoy 1 GB per day at maximum speed for just 6,95 € per day. Once you reach the limit, speed will be reduced until the next day when you will be able to surf at maximum speed again. We also have available in Myanmar a 2 Gb/day data plan for 8.95 € per day or a 5 Gb/day data plan for 10.95 € per day.

Avoid surprises with our flat fee of 6,95€ per day! You can order your Wifivox now for your trip to Myanmar in https://blog.travelwifi.com/myanmar/

Enjoy Myanmar to the fullest visiting its main attractions!

Starting in the city of Yangon, where we find a mixture of cultures in which Chinese, Nepalese and Indian communities coexist. Take a ride in the Yangon Circle Line at the main station of the city, this three-hour tour will allow you to relax and observe cute little towns and impressive rice fields, learn about the country life of these inhabitants.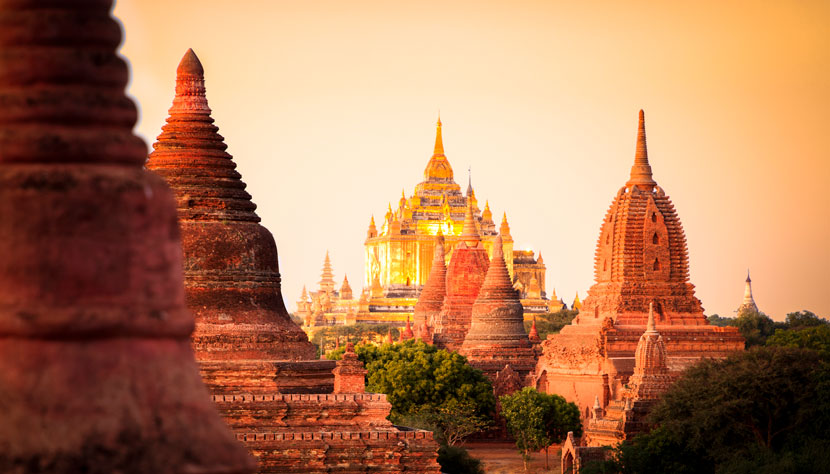 The amazing city of Bagan has more than 2,000 pagodas, an incredible landscape that will leave everyone speechless. This will feel like a trip to the past, some of these pagodas were built in the 9th century BC.
Take a canoe ride on the beautiful Inle Lake, a must if you travel to Myanmar, the lake is surrounded by beautiful villages, small dams and canals and even a floating market.


From the top of Mandalay Hill you can enjoy incredible views of the huge city of Mandalay. Stroll around the streets of the city and discover its impressive buildings, palaces, pagodas and monasteries. Dare to try the typical street food that they offer in the numerous stalls of the city.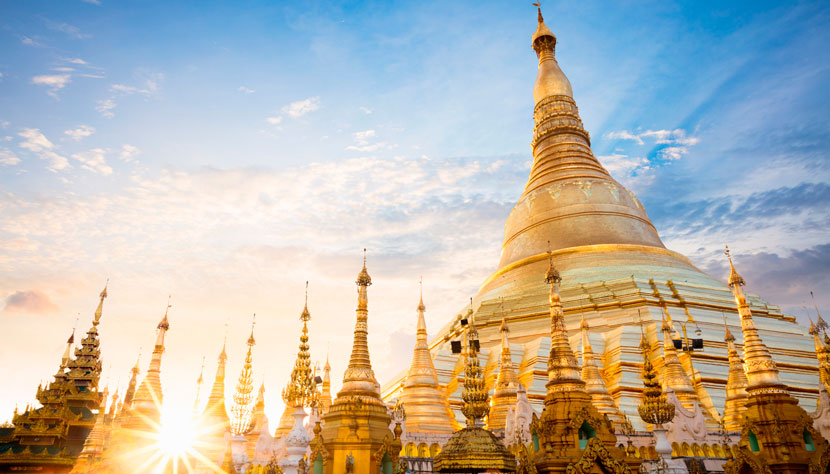 Take an adventurous three-day trek through the Lashio field to Hsipaw, although if this is not your thing take a train ride on the Goteik Viaduct, the highest railway bridge in Myanmar that will allow you to enjoy a beautiful journey through the first colonial refuge of Pyin Oo Lwin yí.

Visit all these amazing places with Wifivox to stay connected at all times wherever you are!

Check out the following useful facts before visiting Myanmar:

Average temperature and rainfall: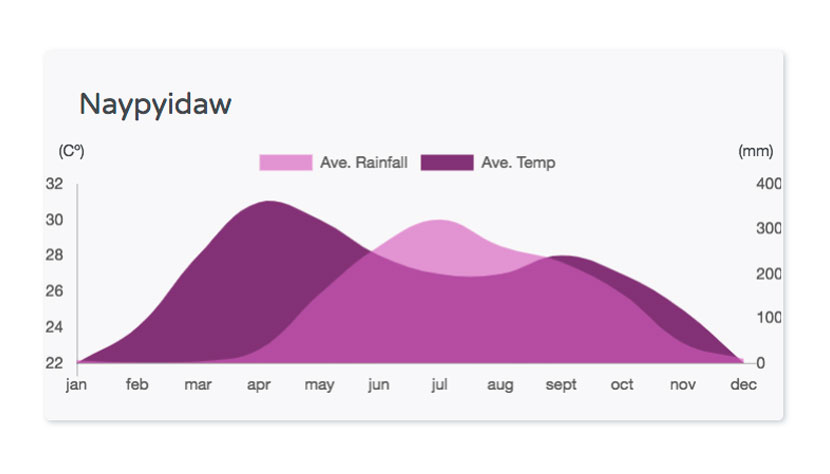 Tipping etiquette:
Tipping is quite common in Myanmar, but not mandatory. The average tip in most service establishments is around 5-10% if not already included in the bill. Most tour guides and taxi drivers will expect a 10% tip or round up.

Currency: Myanma kyat

TOP 3 Places to see in Myanmar:
1. Shwedagon Paya
2. Bagan temples
3. Inle Lake

Voltage: 230 V

Languages:
Burmese
Indigenous languages
English

Health:
Zika virus is a risk in Myanmar. It may cause birth defects in babies so pregnant women should avoid visiting the country.