Enjoy 4G pocket wifi everywhere in Nepal, just for 6,95 € per day. Connect up to 5 devices and avoid roaming fees. Easy delivery and return!

Wifivox it's a pocket-sized device that provides wireless Internet access wherever you go in Nepal. You can even share your connection with your family and friends since you can connect up to 5 devices simultaneously.

In Nepal you will enjoy 1 GB per day at maximum speed for just 6,95 € per day. Once you reach the limit, speed will be reduced until the next day when you will be able to surf at maximum speed again. We also have available in Nepal a 2 Gb/day data plan for 8.95 € per day or a 5 Gb/day data plan for 10.95 € per day.

Avoid surprises with our flat fee of 6,95 € per day! You can order your Wifivox now for your Nepalese trip in https://blog.travelwifi.com/nepal/

Enjoy Nepal to the fullest visiting its main attractions!

Nepal is a paradise for mountaineering and hiking lovers, within its borders we can find 8 of the 10 highest peaks in the world. Although climbing to the top of Everest is within reach of a few, reaching its central base is easier.
It is true that most of the attractions to see in Nepal are at high altitude, however, if you prefer to experience nature in lower places, don't worry.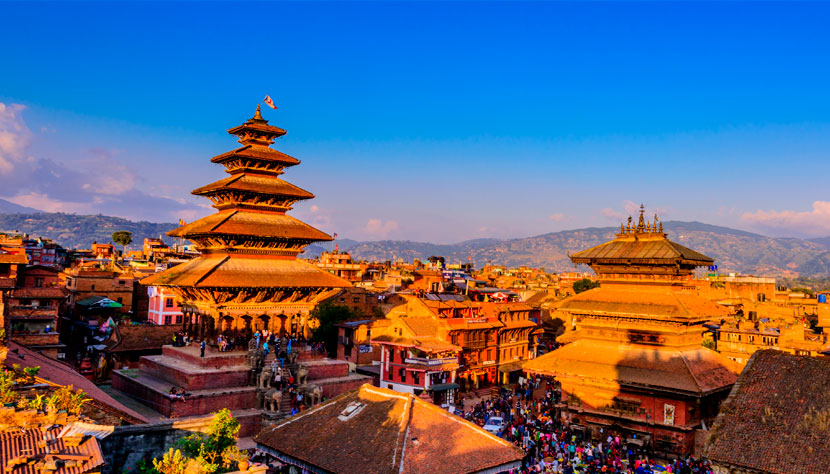 The Chitwan National Park is located in the lowlands of Terai, where rivers, swamps, trails and exuberant vegetation abound, inhabited by hundreds of animal species… monkeys, crocodiles, elongated turtles, king cobras, kingfishers, and , the Indian rhinos, a species that is subject to intense hunting.
In the Kathmandu Valley there are more than 130 religious monuments, the Swayambhunath complex, declared a World Heritage Site by Unesco, is located on top of a hill in this valley and is the most sacred place to visit in Nepal for the Buddhist pilgrims.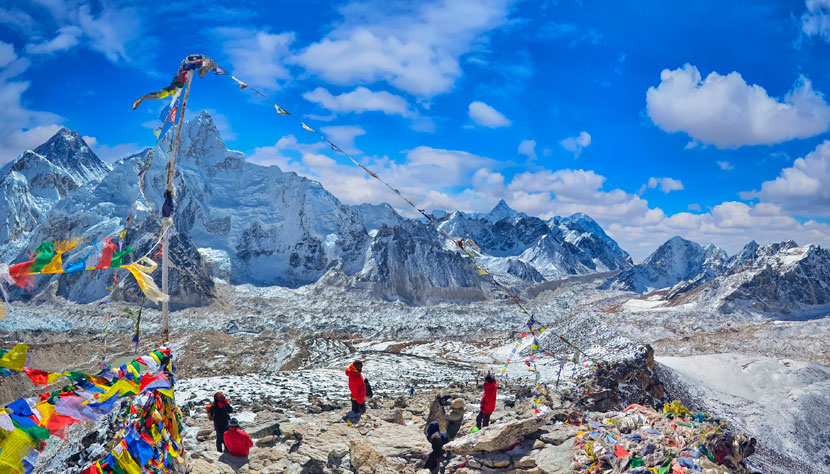 Among the natural beauties to see in Nepal are its lakes.
The freshwater lake system of Gokyo is the highest altitude in the world. In total, there are six main lakes, the largest of them all, Thonak, is the main source of fresh water for the few inhabitants of the region.
Pokhara is one of the most touristic places in Nepal, here tourists who want to make the popular circuit of the Annapurna meet, since Pokhara is the base for this expedition.
If you just come to rest, you can relax by the waters of Phewa Lake, the most famous lake to visit in Nepal owes its popularity to water activities.

Visit all these amazing places with Wifivox to stay connected at all times wherever you are!

Check out the following useful facts before visiting Nepal:

Average temperature and rainfall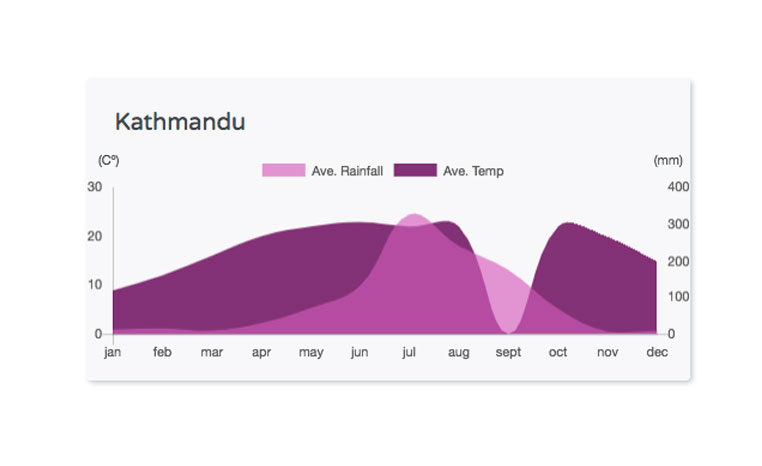 Nepalese Tipping etiquette:
Tipping in Nepal is becoming more common as tourism increases. A 10% service charge is generally included in the bill and additional tips aren't mandatory unless it's a high end restaurant or hotel. Most tour guides will expect a 10% tip or round up. Tipping taxi drivers is not mandatory but a round up will be appreciated.

Currency: Nepalese rupee

TOP 3 Places to see in Nepal:

1. Royal Chitwan National Park
2. Boudhanath temple
3. Phewa lake

Voltage: 230 V

Languages:
Nepali
English

Health:
You may need the Hepatitis A, B and Typhoid vaccines if your plan on visiting rural areas.