Enjoy 4G pocket wifi everywhere in Netherlands, just for 6,95 € per day. Connect up to 5 devices and avoid roaming fees. Easy delivery and return!

Wifivox it's a pocket-sized device that provides wireless Internet access wherever you go in Netherlands. You can even share your connection with your family and friends since you can connect up to 5 devices simultaneously. In Netherlands you will enjoy 1 GB per day at maximum speed for just 6,95 € per day. Once you reach the limit, speed will be reduced until the next day when you will be able to surf at maximum speed again. We also have available in Netherlands a 5 Gb/day data plan for 7.95 € per day or a 10 Gb/day data plan for 10.95 € per day.

Avoid surprises with our flat fee of 6.95€ per day! You can order your Wifivox now for your trip to Netherlands in https://blog.travelwifi.com/netherlands/

Enjoy Netherlands to the fullest visiting its main attractions!

Country of green fields, windmills, tulips and water channels.
Visit the cube houses of Rotterdam. The cubes rest on an hexagonal base where the ground floor of the house is located. Piet Bloom designed these original buildings in the 70s with the intention of recreating a forest.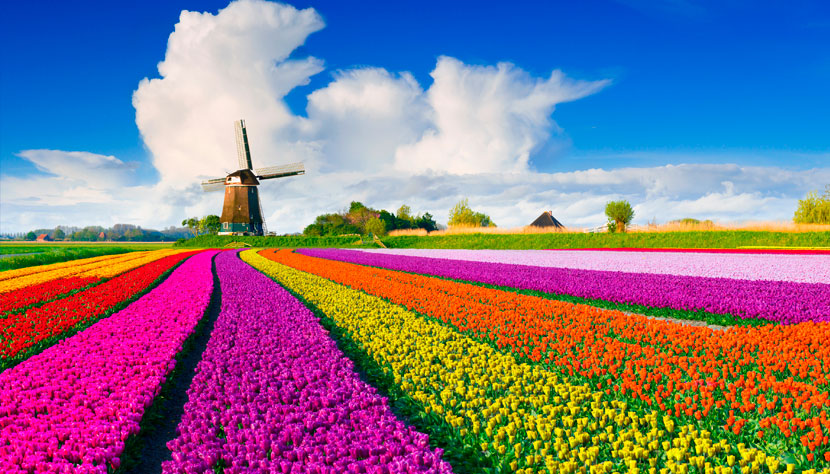 The village of Naarden, a few kilometers away from Amsterdam, is one of the most beautiful places in the Netherlands. It is a star-shaped fortress that is separated from the rest of the continent by a spectacular water pit. Climb to the highest point and you will enjoy the best view of this splendid landscape.
Visit the largest floral garden in the world, endless fields of tulips. The garden of Keukenhof is a spectacular exhibition of flowers, thousands of colors and beautiful plants. One of its most popular gardens is the "selfie garden", which is named after the great amount of self-portraits Van Gogh painted.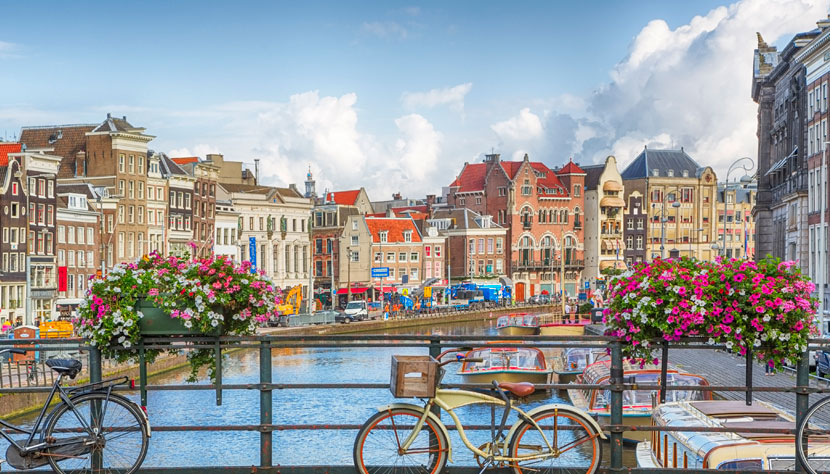 The mystical forest is part of the Efteling amusement park but this fact does not make it lose its charm. This beautiful place is also known as the "fairytale forest", it hides a town of gnomes, talking parrots and the fountain of a King Frog, a place full of magic.

In the north of the country you can find the Friesian Islands, also known as the Wadden Islands, without a doubt they are one of the most beautiful places in Holland. Each of these five islands has something special to see, Texel has impressive dune beaches, in Terschelling you will see large colonies of birds and the waters of Ameland are usually home to whales and seals, do not miss them.

Visit all these amazing places with Wifivox to stay connected at all times wherever you are!

Check out the following useful facts before visiting Netherlands:

Average temperature and rainfall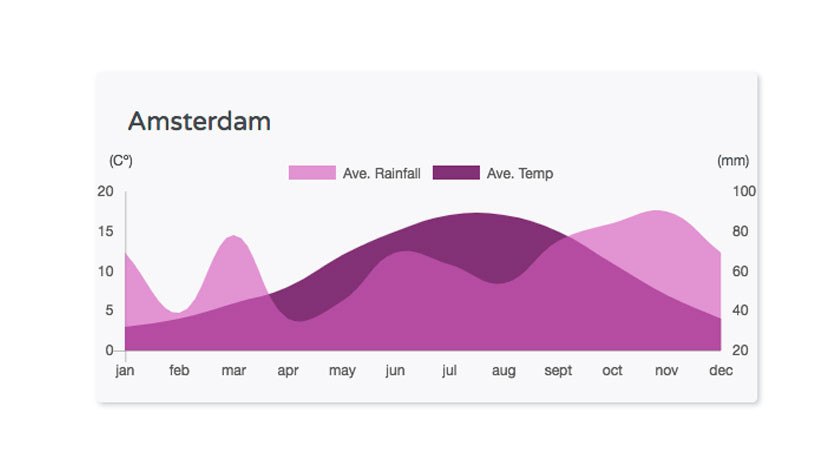 Netherlands Tipping etiquette

Tipping in Netherlands isn't very common nor mandatory. The average tip in most service establishments and hotels for is around 5-10% if not already included in the bill. Tipping the tour guides and taxi drivers is not mandatory either, but a round up will be appreciated.

Currency: Euro

TOP 3 Places to see in Netherlands:

1. Canals Area
2. Anne Frank house
3. Van Gogh Museum

Voltage: 230 V

Languages:
Dutch
English
German

Health:
There's no special vaccine required to travel to Netherlands as long as you're up-to-date on routine vaccines.