Enjoy 4G pocket wifi everywhere in Nigeria, just for 7,95 € per day. Connect up to 5 devices and avoid roaming fees. Easy delivery and return!

Wifivox it's a pocket-sized device that provides wireless Internet access wherever you go in Nigeria. You can even share your connection with your family and friends since you can connect up to 5 devices simultaneously. In Nigeria you will enjoy 1 GB per day at maximum speed for just 7.95 € per day. Once you reach the limit, speed will be reduced until the next day when you will be able to surf at maximum speed again. We also have available in Nigeria a 2 Gb/day data plan for 10.95 € per day or a 3 Gb/day data plan for 11.95 € per day.

Avoid surprises with our flat fee of 7,95 € per day! You can order your Wifivox now for your trip to Nigeria in https://blog.travelwifi.com/nigeria/

Enjoy Nigeria to the fullest visiting its main attractions!

Visit Lagos, the largest city in Africa. Discover this chaotic city full of hustle, traffic and chaos… In spite of this frantic atmosphere, you'll discover its charm.
Oshogbo is the epicenter of the Yoruba culture, discover the tradition and the ancient spiritual sanctuaries that this magical place hides.


Every trip to Nigeria should include a visit to the historic river port of Calabar, in the state capital of Cross River, you'll not regret it.
Explore the Gashaka-Gumti National Park, the largest in Nigeria. Go deep into nature and discover the wildest environment there is.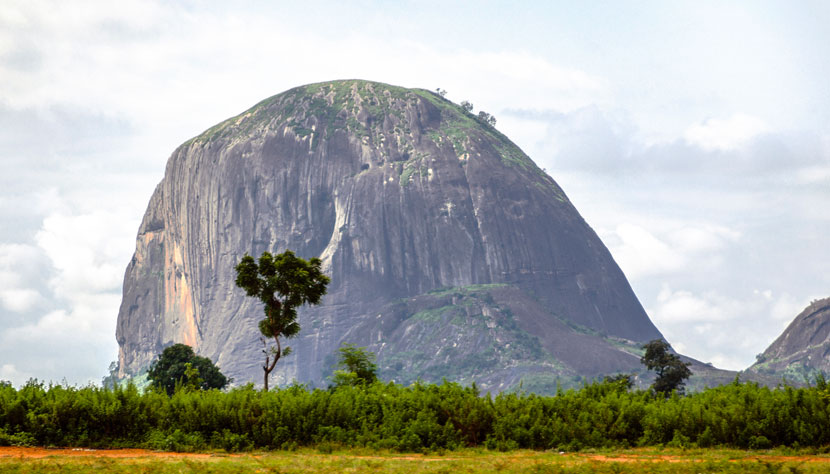 Yankari Park is home to thousands of wild animal species, this park is the most popular for wildlife observation, here we can find buffaloes, antelopes, hippos, lions… among many others, in their natural habitat.

Visit all these amazing places with Wifivox to stay connected at all times wherever you are!

Check out the following useful facts before visiting Nigeria:

Average temperature and rainfall:


Tipping etiquette:
Tipping has become more common as tourism increases. The average tip in most restaurants around 10% if not already included in the bill. Tipping at hotels isn't that common, though most porters will expect a tip. Tipping the taxi drivers is not mandatory but a round up will be appreciated.

Currency: Nigerian Naira

TOP 3 Places to see in Nigeria:
1. Yankari National Park
2. Lagos Island
3. Emir's Palace

Voltage: 230 V

Languages:
English
Niger-Congo languages

Health:
Zika outbreaks have been reported. It may cause birth defects so pregnant women should avoid visiting the country.