Enjoy 4G pocket wifi everywhere in Oman, just for 6,99 € per day. Connect up to 5 devices and avoid roaming fees. Easy delivery and return!

Wifivox it's a pocket-sized device that provides wireless Internet access wherever you go in Oman. You can even share your connection with your family and friends since you can connect up to 5 devices simultaneously. In Oman you will enjoy 500 MB per day at maximum speed. Once you reach the limit, speed will be reduced until the next day when you will be able to surf at maximum speed again. We also have available in Oman a 1 Gb/day data plan for 8.99 € per day.

Avoid surprises with our flat fee of 6,99€ per day! You can order your Wifivox now for your trip to Oman in https://blog.travelwifi.com/oman/

Enjoy Oman to the fullest visiting its main attractions!

Muscat is the capital of Oman. Stroll through its most emblematic places and discover the district of Mutrah and its souk, the old Muscat and the Sultan's Palace, the Sultan Qaboos Mosque and the Royal Opera, among others.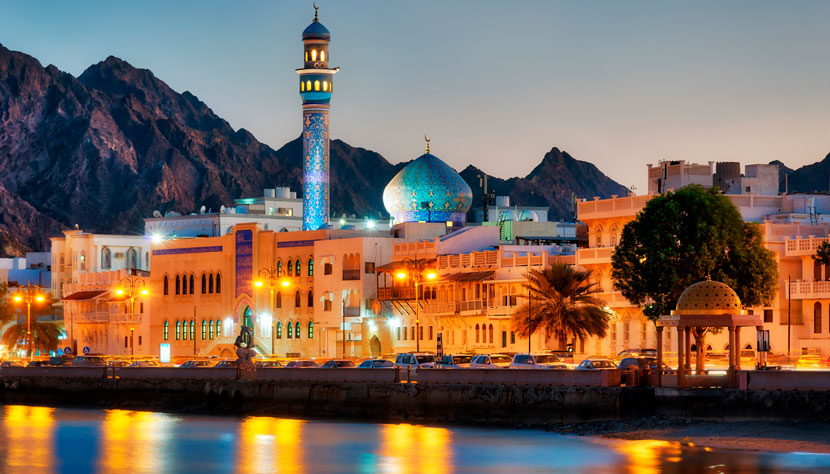 Visit the Sink Hole, a large pit sunk into the surface from which an intense turquoise blue water comes out, the legend says it was formed due to the impact of a meteorite.
Do not miss the course of the Wadi Shab River, this is one of the most emblematic and visited places in the country. Discover the spectacular cave that hides in this place, a must-see.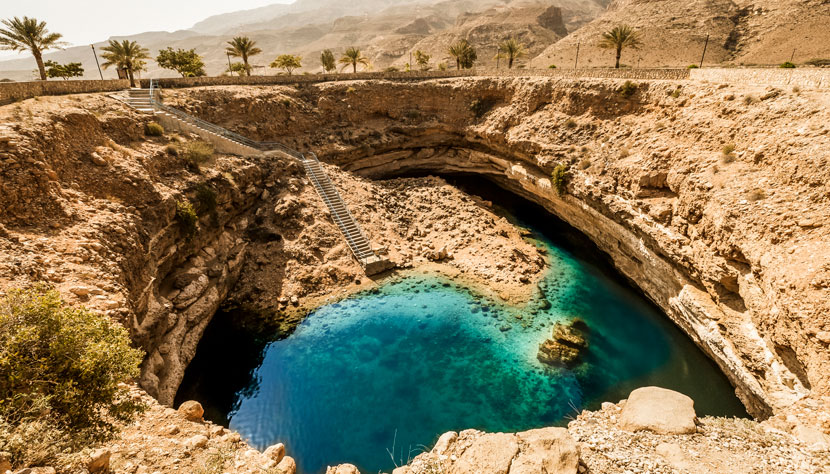 The Raz Al Jinz turtle reserve is really interesting, visit it and discover all about this beautiful animal species.
In the Wahiba Sands desert you'll be able to enjoy the breathtaking views of the great golden dunes, the infinite sand, a spectacular sunset and the starry night.

Visit all these amazing places with Wifivox to stay connected at all times wherever you are!

Check out the following useful facts before visiting Oman:

Average temperature and rainfall: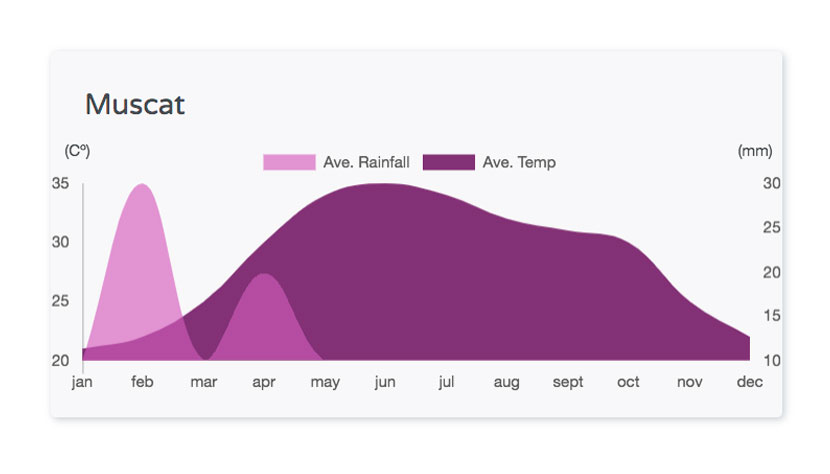 Tipping etiquette:
Tipping in Oman is becoming more common as tourism increases. The average tip in most service establishments is 10% if not already included in the bill, specially on high end restaurants. Most tour guides will expect a 10% tip or round up. Tipping taxi drivers isn't mandatory but a round up will be appreciated.

Currency: Omani Rial

TOP 3 Places to see in Oman:
1. Wahiba Sands
2. Nizwa Fort
3. Sultan Qaboos Grand Mosque

Voltage: 240 V

Languages:
Arabic
English

Health:
You may need the Hepatitis A, B, Typhoid and Cholera vaccines if your plan on visiting rural areas.