Enjoy 4G pocket wifi everywhere in Pakistan, just for 6,95 € per day. Connect up to 5 devices and avoid roaming fees. Easy delivery and return!

Wifivox it's a pocket-sized device that provides wireless Internet access wherever you go in Pakistan. You can even share your connection with your family and friends since you can connect up to 5 devices simultaneously. In Pakistan you will enjoy 1 GB per day at maximum speed for just 6,95 € per day. Once you reach the limit, speed will be reduced until the next day when you will be able to surf at maximum speed again. We also have available in Pakistan a 2 Gb/day data plan for 8.95 € per day or a 5 Gb/day data plan for 10.95 € per day.

Avoid surprises with our flat fee of 6,95€ per day! You can order your Wifivox now for your trip to Pakistan in https://blog.travelwifi.com/pakistan/

Enjoy Pakistan to the fullest visiting its main attractions!

Lahore is home to one of the most impressive mosques in Pakistan, the Badshahi mosque, one of the largest in the world. Take a stroll through the old town and get immersed in this wonderful culture, discover its colorful streets and markets.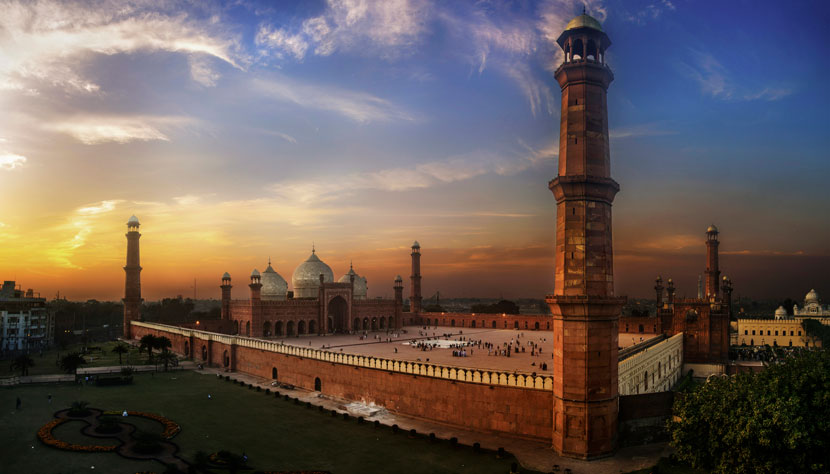 Islamabad is a majestic clean and tidy city. Walk around its streets and you'll discover many large mansions, hotels, shops and luxury restaurants. Do not miss the Faisal mosque, the largest in the country.

Fairy Meadows is a wonderful place, without a doubt one of the most beautiful sites in the country. From here you can enjoy incredible views of the Nanga Parbat, one of the peaks of the Himalayas mountains.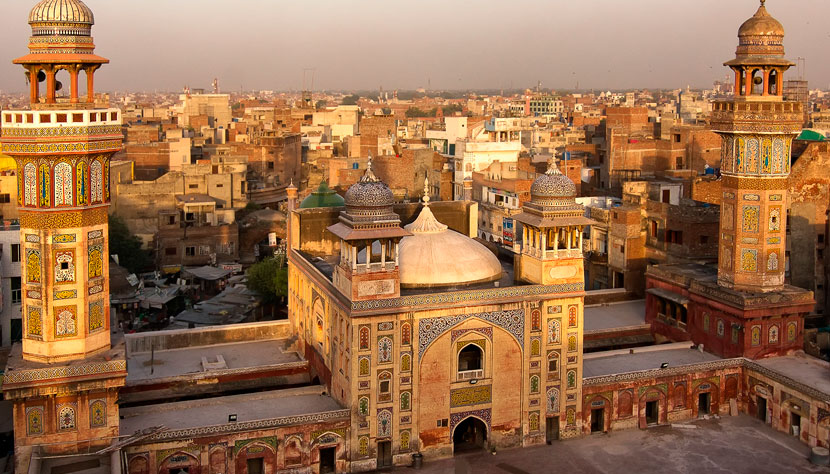 Visit Minapín, a picturesque village surrounded by a beautiful mountainous landscape. From here you can visit the famous Rakaposhi base camp.

Visit all these amazing places with Wifivox to stay connected at all times wherever you are!

Check out the following useful facts before visiting Pakistan:

Average temperature and rainfall: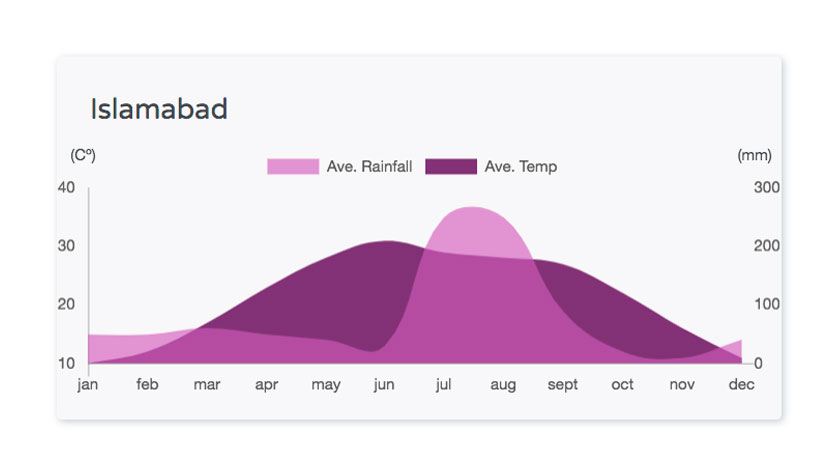 Tipping etiquette:
Tipping in Pakistan is becoming more common as tourism increases. A 10% service charge is generally included in the bill and additional tips aren't mandatory unless it's a high end restaurant or hotel. Most tour guides will expect a 10% tip or round up.

Currency: Pakistani rupee

TOP 3 Places to see in Pakistan:
1. Badshahi Mosque
2. Faisal Mosque
3. Margalla Hills

Voltage: 230 V

Languages:
Urdu
English

Health:
Polio vaccination might be required in Pakistan if the traveler hasn't gotten a booster dose since childhood.