Enjoy 4G pocket wifi everywhere in Panama, just for 7,95 € per day. Connect up to 5 devices and avoid roaming fees. Easy delivery and return!

Wifivox it's a pocket-sized device that provides wireless Internet access wherever you go in Panama. You can even share your connection with your family and friends since you can connect up to 5 devices simultaneously. In Panama you will enjoy 1 GB per day at maximum speed for just 7,95 € per day. Once you reach the limit, speed will be reduced until the next day when you will be able to surf at maximum speed again. We also have available in Panama a 2 Gb/day data plan for 10.95 € per day or a 3 Gb/day data plan for 11.95 € per day.

Avoid surprises with our flat fee of 7,95 € per day! You can order your Wifivox now for your trip to Panama in https://blog.travelwifi.com/panama/

Enjoy Panama to the fullest visiting its main attractions!

Stroll around the most historic area of ​​Panama, "Panama la Vieja" and immerse yourself in its history, this is the oldest European settlement on the Pacific coast of America.
In the modern zone, "Modern Panama", you'll find a big shopping center with large and modern buildings, fabulous shops, beautiful mansions, hotels and casinos.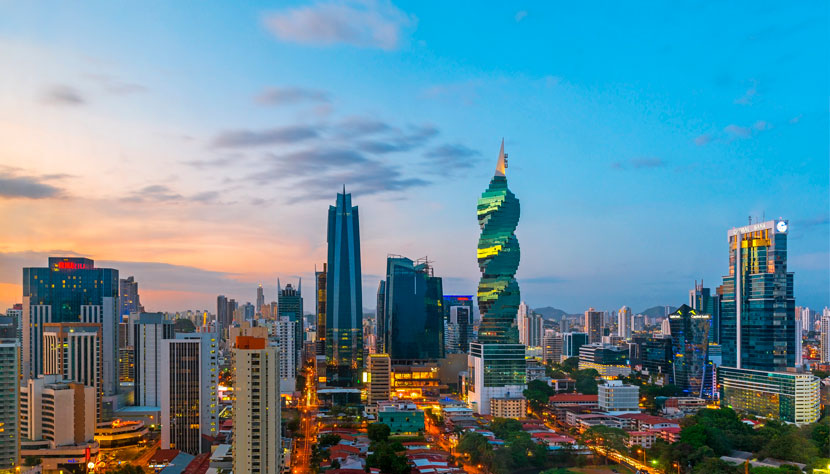 Isla Colon is one of the main attractions in this country, formed by the Bocas del Toro Archipelago, nine major islands surrounded by small islets and paradisiacal cays with a great marine diversity ideal for diving.
Coclé is a land of contrasts and a point of great importance for archeology, many Huacas (tombs or sepulchers) dating from the Pre-Columbian period have been found on this area, this fact make us suppose that in this region lived a high culture civilization.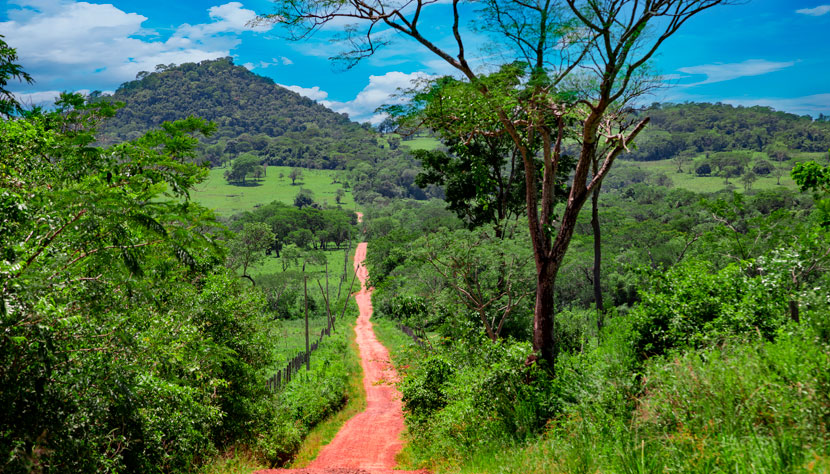 Visit Colón city and its port on the Caribbean coast of Panama, of great commercial importance for the country.
In the Emberá region you'll find village settlements that continue to live as they did in the time of Christopher Columbus. Visitors are invited to participate in their dances, enjoy their music and learn their culture.

Visit all these amazing places with Wifivox to stay connected at all times wherever you are!

Check out the following useful facts before visiting Panama:

Average temperature and rainfall: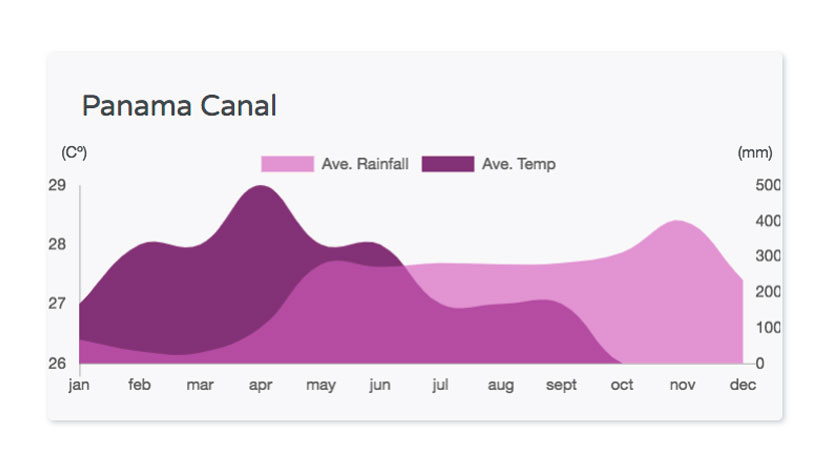 Tipping etiquette:
Tipping in Nicaragua is quite common. The average tip in most service establishments is around 10-15% if not already included in the bill. One may give a small, additional tip if the service was exceptional. Most tour guides and taxi drivers will also expect a 15% tip or round up.

Currency: Dollar

TOP 3 Places to see in Panama:
1. Panama Canal
2. Monkey Island Tour
3. Panama Viejo

Voltage: 110 V

Languages:
Spanish
English

Health:
Zika outbreaks have been reported. It may cause birth defects so pregnant women should avoid visiting the country.