Enjoy 4G pocket wifi everywhere in Paraguay, just for 8,95 € per day. Connect up to 5 devices and avoid roaming fees. Easy delivery and return!

Wifivox it's a pocket-sized device that provides wireless Internet access wherever you go in Paraguay. You can even share your connection with your family and friends since you can connect up to 5 devices simultaneously. In Paraguay you will enjoy 1 GB per day at maximum speed for just 8.95 € per day. Once you reach the limit, speed will be reduced until the next day when you will be able to surf at maximum speed again. We also have available in Paraguay a 2 Gb/day data plan for 13.95 € per day or a 3 Gb/day data plan for 18.95 € per day.

Avoid surprises with our flat fee of 8,95 € per day! You can order your Wifivox now for your trip to Paraguay in https://blog.travelwifi.com/paraguay/

Enjoy Paraguay to the fullest visiting its main attractions!

Paraguay has a lot to offer besides its impressive nature.
Get to know it's capital, Asuncion, around the centric Plaza de Armas we can find some of the most important buildings in the city, such as Our Lady of Assumption's Cathedral, the National Pantheon of the Heroes, the Cabildo or House of Independence.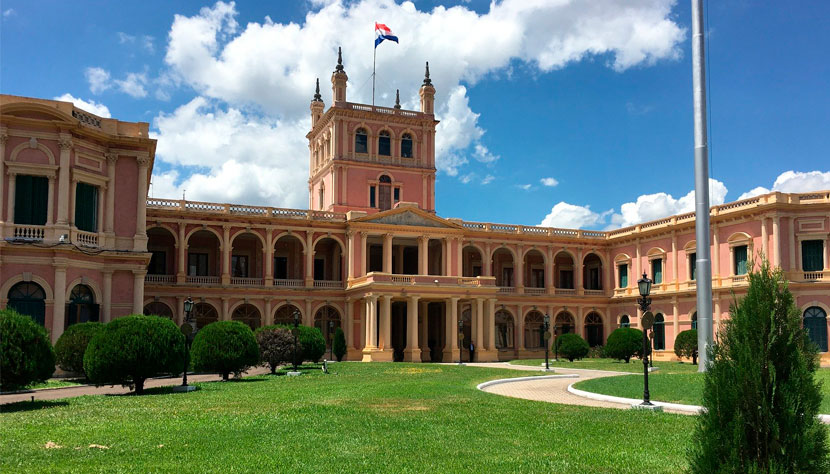 Do not miss the triple border formed by Argentina, Brazil and Paraguay on the banks of the Paraná and Iguazú rivers, where the impressive Iguazu Falls are located.
In the center of Lake Yacyretá we can find the dunes of San Cosme and Damián, these are an essential visit, at their highest point they reach up to 30 meters high, the lake is formed by the waters of the famous Paraná River.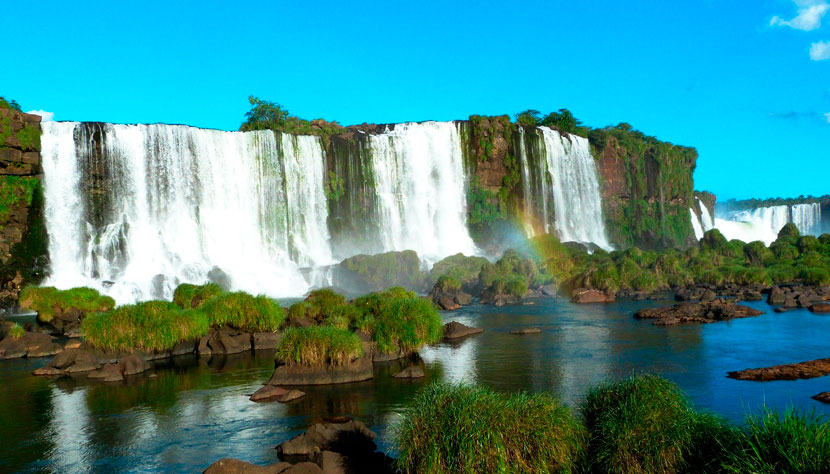 Visit the Itaipu Dam, this Paraguayan-Brazilian engineering project consists of an impressive giant wall that suddenly cuts off the course of one of the largest rivers in Latin America, the Paraná River.
Another must-see is Lake Ojo del Mar, not far from the city of Bella Vista, this lake is considered one of the great Paraguayan treasures.

Visit all these amazing places with Wifivox to stay connected at all times wherever you are!

Check out the following useful facts before visiting Paraguay:

Average temperature and rainfall: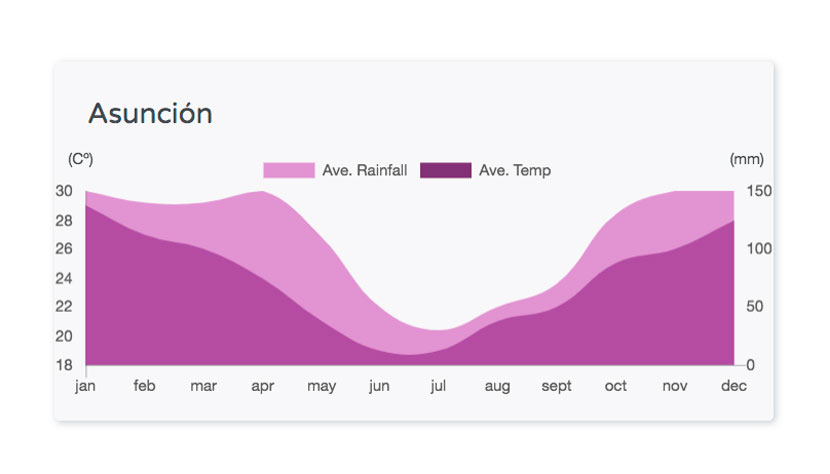 Tipping etiquette:
In some establishments, the 10% of the total bill is already included as service concept. If it is not already included, it's advisable to leave between 10 and 15% of the invoice for a good service.

Currency: Paraguayan guarani

TOP 3 Places to see in Paraguay:
1. Asunción
2. National Pantheon of the Heroes
3. Ciudad del Este

Voltage: 220 V

Languages:
Spanish
Guarani

Health:
Make sure you are up-to-date on routine vaccines before every trip. It is recommended to vaccinate against hepatitis A and typhoid.