Enjoy 4G pocket wifi everywhere in Peru, just for 7,95 € per day. Connect up to 5 devices and avoid roaming fees. Easy delivery and return!

Wifivox it's a pocket-sized device that provides wireless Internet access wherever you go in Peru. You can even share your connection with your family and friends since you can connect up to 5 devices simultaneously. In Peru you will enjoy 1 GB per day at maximum speed for just 7,95 € per day. Once you reach the limit, speed will be reduced until the next day when you will be able to surf at maximum speed again. We also have available in Peru a 2 Gb/day data plan for 10.95 € per day or a 3 Gb/day data plan for 11.95 € per day.

Avoid surprises with our flat fee of 7,95 € per day! You can order your Wifivox now for your Peruvian trip in https://blog.travelwifi.com/peru/

Enjoy Peru to the fullest visiting its main attractions!

Peru is one of the most popular countries to visit in South America, where we will find Inca ruins, historic cities, the wild nature of the Amazon, incredible landscapes of valleys, deserts and beaches, along with one of the best gastronomies in the world, with ceviche as Star dish, which will make this trip exceed all your expectations.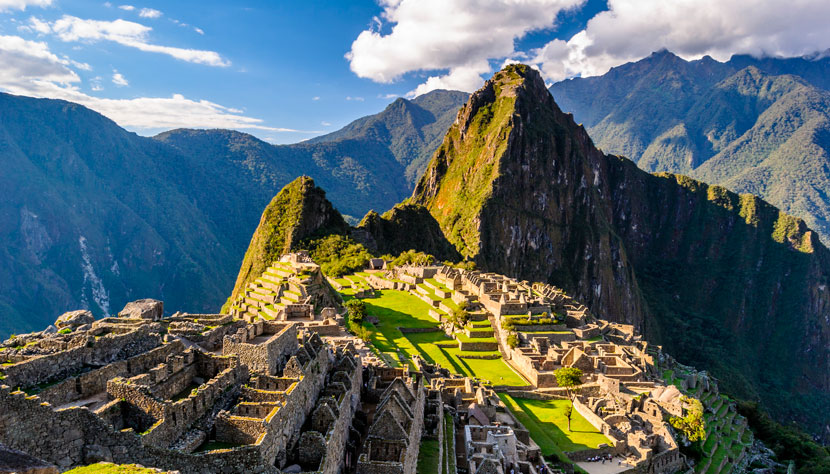 Machu Picchu, the lost city of the Incas and one of the seven wonders of the world, is the most important place to visit in Peru. This ancient Inca citadel, remained for centuries hidden among mountains and thick vegetation.
Cuzco, declared a World Heritage Site, is one of the most beautiful cities in America. This old capital of the Inca Empire conserves very few buildings of this epoch, although in some of the colonial buildings you will be able to see Inca remains on its walls.
The Armas Square is the epicenter of the city, its cathedral is the highlight.
Iquito is a must to include in your journey, you can also include entering the Peruvian Amazon and cross the jungle from Iquitos or Puerto Maldonado.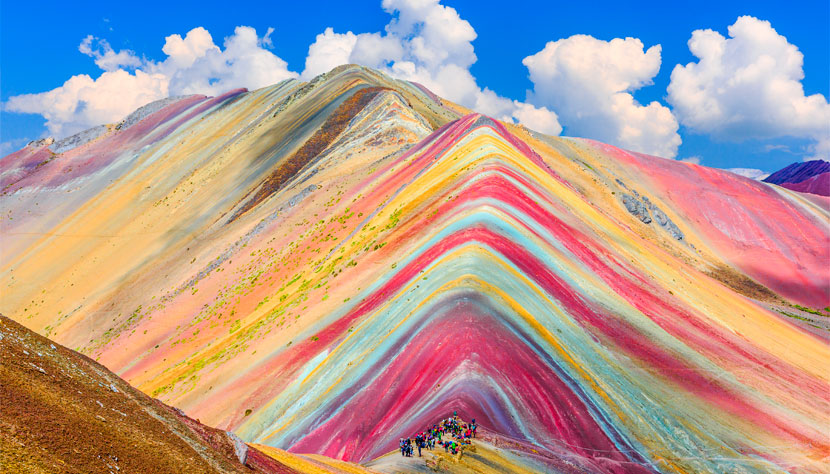 Visit the Valley of the Colca and get to observe the flight of its most famous bird, the condor.
Lake Titicaca, the highest navigable lake in the world, this immense lake is one of the most essential places to see in Peru.
Do not forget to try Peruvian food, famous all over the world, it has multiple and delicious typical dishes.

Visit all these amazing places with Wifivox to stay connected at all times wherever you are!

Check out the following useful facts before visiting Peru:

Average temperature and rainfall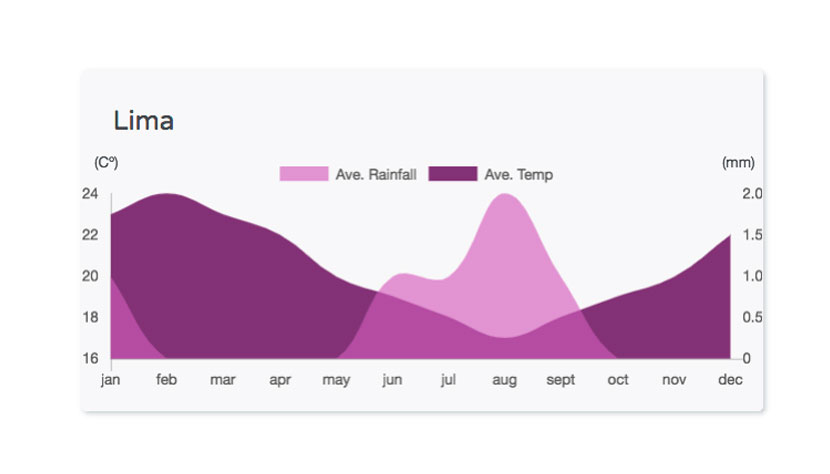 Peruvian Tipping etiquette:
Tipping in Peru is relatively common. The average tip in most service establishments is around 10% if not already included in the bill, and up to 15% in high-end restaurants. One may give a small, additional tip if the service was exceptional. Most tour guides and taxi drivers will expect a 5-10% tip or round up.

Currency: Peruvian sol

TOP 3 Places to see in Peru:

1. Machu Picchu
2. Larco Museum
3. Cusco Historic Center

Voltage: 220 V

Languages:
Spanish
Quechua
Aymara

Health:
Zika outbreaks have been reported. It may cause birth defects so pregnant women should avoid visiting the country.