Enjoy 4G pocket wifi everywhere in Poland, just for 6,95 € per day. Connect up to 5 devices and avoid roaming fees. Easy delivery and return!

Wifivox it's a pocket sized device that provides wireless Internet access wherever you go in Poland. You can even share your connection with your family and friends since you can connect up to 5 devices simultaneously. In Poland you will enjoy 1 Gb per day at maximum speed for just 6,95 € per day. Once you reach the limit, speed will be reduced until the next day when you will be able to surf at maximum speed again. We also have available in Poland a 5 Gb/day data plan for 7.95 € per day or a 10 Gb/day data plan for 10.95 € per day.

Avoid surprises with our flat fee of 6.95 € per day! You can order your Wifivox now for your Polish trip in https://blog.travelwifi.com/poland/

Enjoy Poland to the fullest visiting its main attractions!

Despite being very affected by the Second World War, Poland continues to offer an exciting medieval legacy, historical squares of extraordinary beauty, a delicious cuisine and an interesting review of history.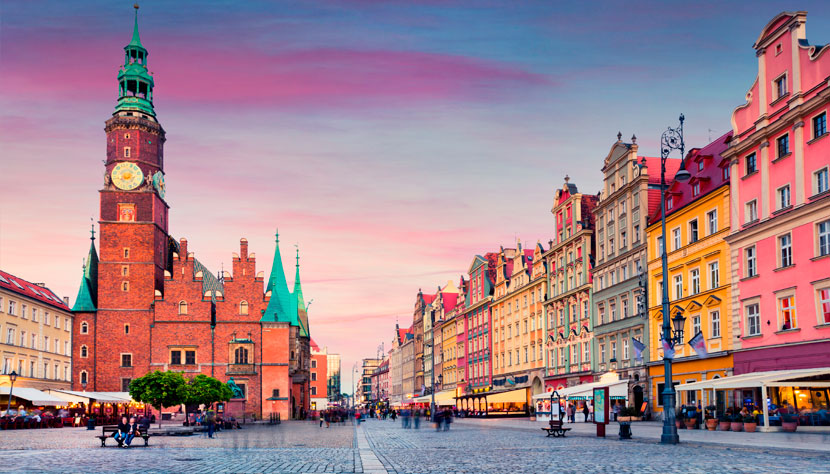 Krakow it's undoubtedly one of the most beautiful cities in the country, full of charm. It has one of the most beautiful squares in Eastern Europe, the Main Market Square .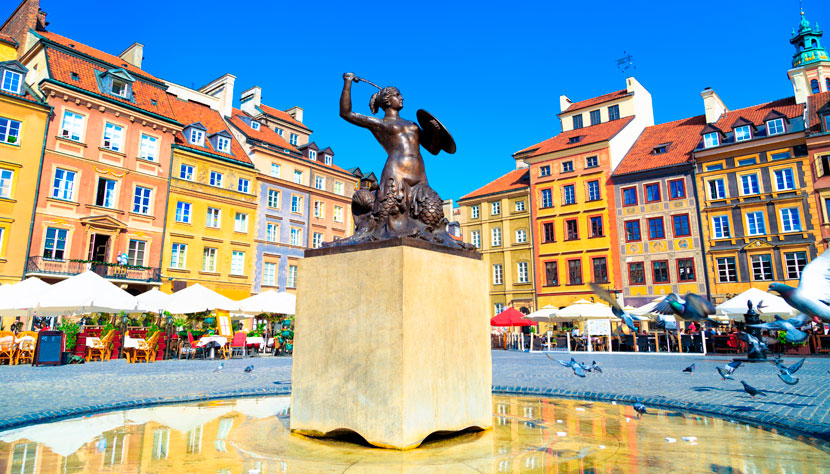 Warsaw, the Polish capital was completely destroyed during World War II, so now is a fairly new city, but its architecture continues to remind to other capitals of Europe.
Wroclaw is a young and dynamic city, full of life and activity, popular for it's university.

Visit all these amazing places with Wifivox to stay connected at all times wherever you are!

Check out the following useful facts before visiting Poland:

Average temperature and rainfall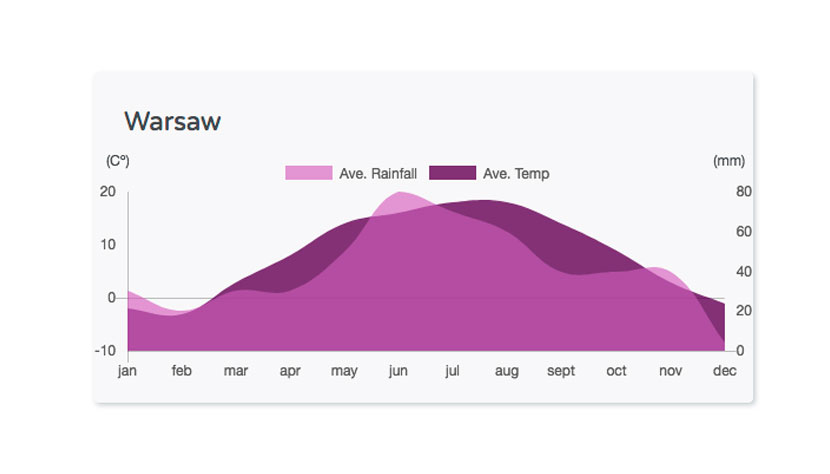 Polish Tipping etiquette

Tipping in Poland is very common. The average tip in most service establishments is around 10% if not already included in the bill, and one may give an additional tip if the service was exceptional. Most tour guides and taxi drivers will expect a 10-15% tip or a round up.

Currency: Polish zloty

TOP 3 Places to see in Poland:

1. Main Market Square in Kraków
2. Auschwitz-Birkenau State Museum
3. Warsaw Historic Old Town

Voltage: 230 V

Languages:
Polish
English
Russian

Health:
There's no special vaccine required to travel to Poland as long as you're up-to-date on routine vaccines.