Enjoy 4G pocket wifi everywhere in Puerto Rico, just for 6,95 € per day. Connect up to 5 devices and avoid roaming fees. Easy delivery and return!

Wifivox it's a pocket-sized device that provides wireless Internet access wherever you go in Puerto Rico. You can even share your connection with your family and friends since you can connect up to 5 devices simultaneously. In Puerto Rico you will enjoy 1 GB per day at maximum speed for just 6,95 € per day. Once you reach the limit, speed will be reduced until the next day when you will be able to surf at maximum speed again. We also have available in Puerto Rico a 2 Gb/day data plan for 8.95 € per day or a 3 Gb/day data plan for 10.95 € per day.

Avoid surprises with our flat fee of 6,95 € per day! You can order your Wifivox now for your trip to Puerto Rico in https://blog.travelwifi.com/puertorico/

Enjoy Puerto Rico to the fullest visiting its main attractions!

The historic district of San Juan is one of the main places to visit on the island, full of colorful colonial-influenced houses, shops, restaurants and museums.
The castle of San Felipe del Morro was built to protect the island from maritime attacks, the fortress is very well preserved. Do not hesitate to visit it and discover the history of Puerto Rico.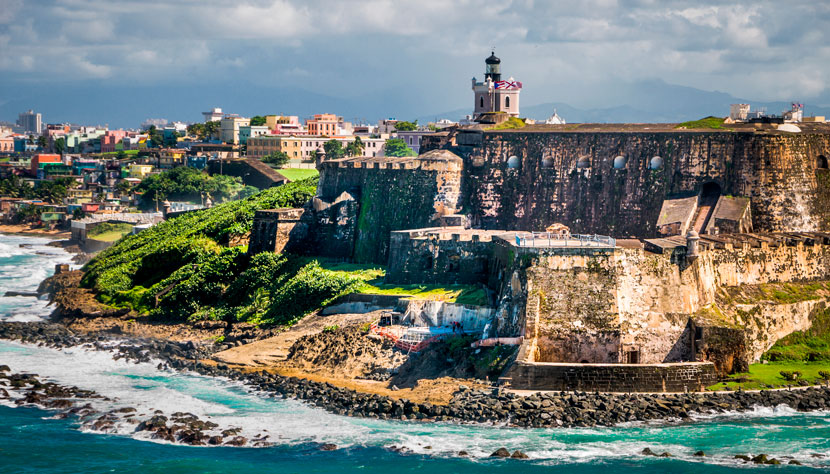 The Castillo San Cristóbal was built to protect San Juan from ground attacks, it is an imposing building, the visit to the castle allows to explore its secret tunnels and different rooms, such as the house of the guards and some typical barracks.
The Laguna Grande de Fajardo is a natural area known worldwide for its bioluminescent waters. This phenomenon occurs in few places where the ideal living conditions are given for certain organisms to create plankton, which lights up when it's agitated. At nightfall you can enjoy this curious phenomenon in a spectacular kayak tour around the lagoon.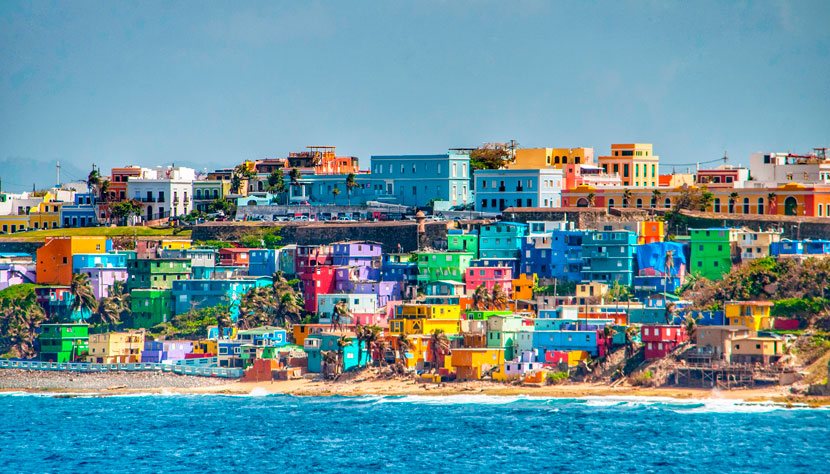 El Yunque is a beautiful virgin forest. The forest has several trails, it's an authentic wonder to explore and discover its incredible landscapes while breathing the cleanest and purest air.
Culebra is a small island known for its white sand beaches and colorful coral reefs. An ideal visit for a day trip, its most popular beaches are Playa Flamenco and Playa Tamarindo.

Visit all these amazing places with Wifivox to stay connected at all times wherever you are!

Check out the following useful facts before visiting Puerto Rico:

Average temperature and rainfall


Puerto Rico Tipping etiquette:
Tipping in Puerto Rico is very common. The average tip in most service establishments is around 15-20% if not already included in the bill. One may give a small, additional tip if the service was exceptional. Most tour guides and taxi drivers will also expect a 15-20% tip or round up.

Currency: Dollar

TOP 3 Places to see in Puerto Rico:

1. Old San Juan
2. San Juan National Historic Site
3. Flamenco Beach

Voltage: 120 V

Languages:
Spanish
English
French

Health:
There is no especial vaccine required to travel to Puerto Rico as long as you are up-to-date on routine vaccines.