Enjoy 4G pocket wifi everywhere in Réunion, just for 6,95 € per day. Connect up to 5 devices and avoid roaming fees. Easy delivery and return!

Wifivox it's a pocket-sized device that provides wireless Internet access wherever you go in Réunion. You can even share your connection with your family and friends since you can connect up to 5 devices simultaneously. In Réunion you will enjoy 1 GB per day at maximum speed for just 6,95 € per day. Once you reach the limit, speed will be reduced until the next day when you will be able to surf at maximum speed again. We also have available in Réunion a 5 Gb/day data plan for 7.95 € per day or a 10 Gb/day data plan for 10.95 € per day.

Avoid surprises with our flat fee of 6,95 € per day! You can order your Wifivox now for your trip to Réunion in https://blog.travelwifi.com/reunion/

Enjoy Réunion to the fullest visiting its main attractions!

Reunion Island, a dreamy destination with beautiful waterfalls, lush vegetation, colorful coral reefs, spectacular beaches and a famous volcano.
The Pitón de la Fournaise volcano is the main tourist attraction that this country offers. This imposing active volcano has erupted more than a hundred times since the 17th century.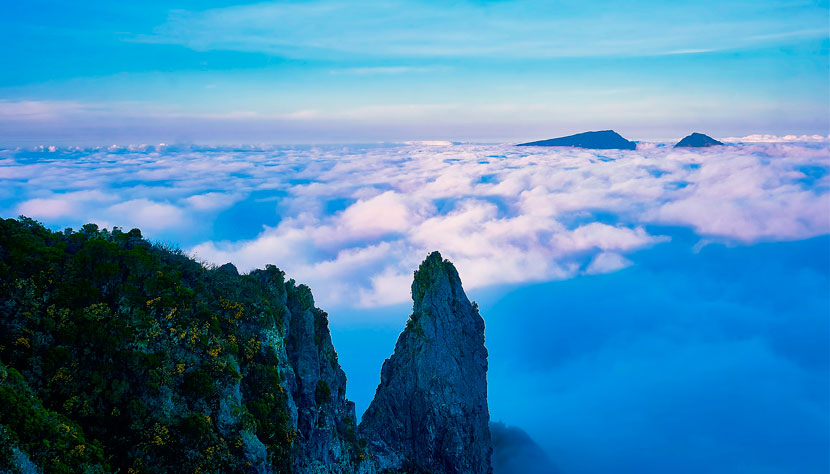 A long coast of impressive cliffs, spectacular coral reefs and white sand beaches runs through Reunion Island. The preferred beaches to visit here are those of St Leu and St Paul.
Reunion Island has numerous waterfalls considered natural heritage, such as the voile de la Mariée or the Niagara waterfall, the natural environment that surround these places will not leave you indifferent.
Do not miss the Langevin River, with calm and crystalline waters, this is a perfect option to enjoy a calm bath without having to worry about sharks appearing.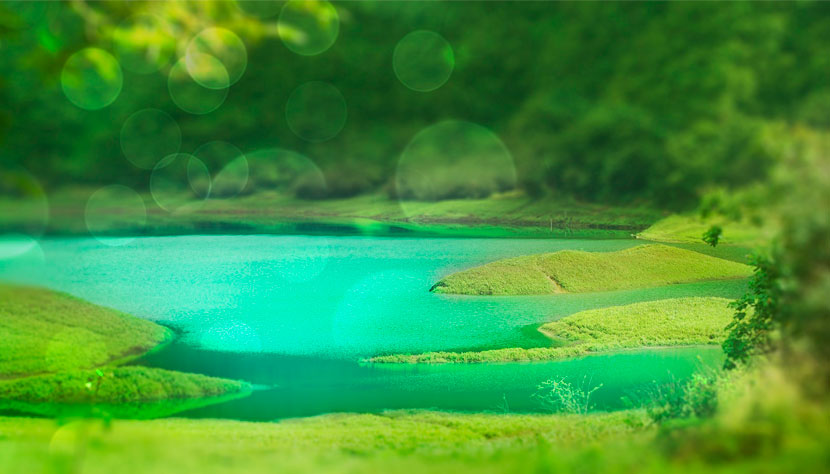 In Saint Denis city you can find numerous mosques, churches or Chinese temples. Some of its most interesting visits here are the Miraculous Church of Sainte-Rose, the aquarium or the sea turtle conservatory.

Visit all these amazing places with Wifivox to stay connected at all times wherever you are!

Check out the following useful facts before visiting Réunion:

Average temperature and rainfall: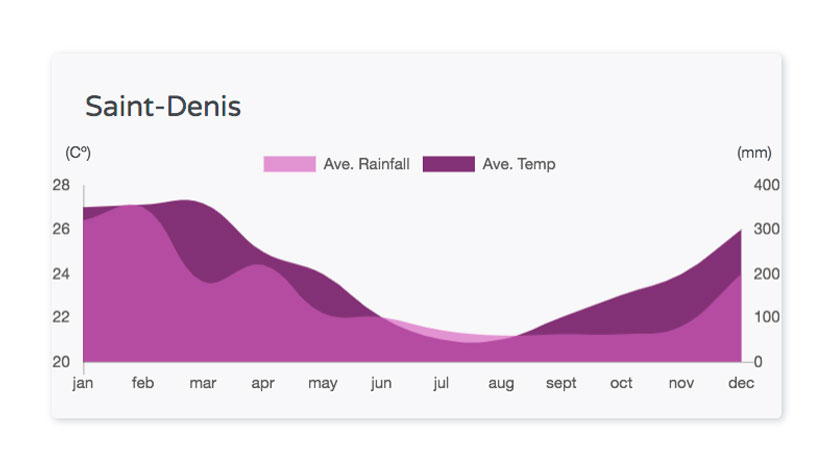 Tipping etiquette:
Tipping is not necessarily expected but is usually appreciated in Reunion. Some restaurants add a service charge to the final bill, but if they don't, a tip of about 10% is appropriate for good service.

Currency: Euro

TOP 3 Places to see in Réunion:
1. Le Piton de la Fournaise
2. Saint Denis
3. Cilaos circus

Voltage: 220 V

Languages:
French
Réunion Creole
Tamil

Health:
Make sure you have the usual vaccinations up to date before every trip. It is recommended to be vaccinated against hepatitis A and typhoid fever.