Enjoy 4G pocket wifi everywhere in Romania, just for 6,95 € per day. Connect up to 5 devices and avoid roaming fees. Easy delivery and return!

Wifivox it's a pocket-sized device that provides wireless Internet access wherever you go in Romania. You can even share your connection with your family and friends since you can connect up to 5 devices simultaneously. In Romania you will enjoy 1 GB per day at maximum speed for just 6,95 € per day. Once you reach the limit, speed will be reduced until the next day when you will be able to surf at maximum speed again. We also have available in Romania a 5 Gb/day data plan for 7.95 € per day or a 10 Gb/day data plan for 10.95 € per day.

Avoid surprises with our flat fee of 6.95€ per day! You can order your Wifivox now for your trip to Romania in https://blog.travelwifi.com/romania/

Enjoy Romania to the fullest visiting its main attractions!

Bucharest hosts some of the most popular places to visit in Romania.
The largest and most impressive building in this country is the Romanian Parliament Palace, known as "The People's House".
Discover the historic center, stroll through its streets and visit the Cimisgiu gardens, the Herastrau park, the Soseaua Kiseleff avenue or the Stavropoleos monastery.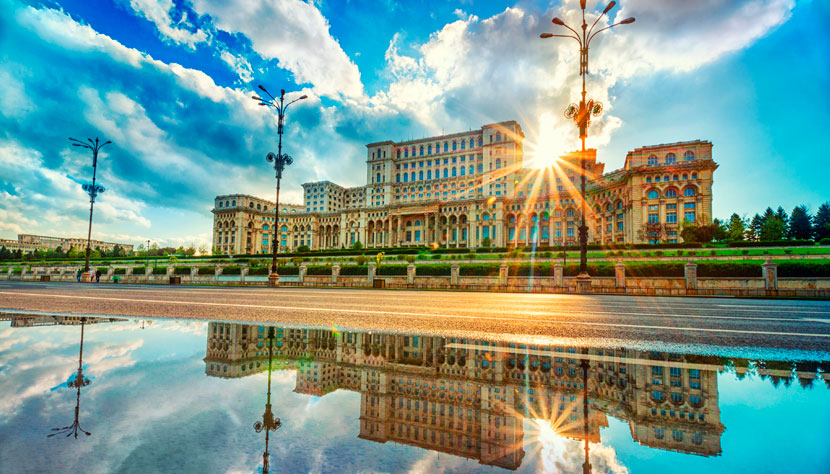 Another must to visit in the capital is the Satului Museum, an open-air ethnographic museum that will help you discover the fascinating history of Romania.
If you are an art lover, visit the National Art Museum of Romania, located in what used to be the old Royal Palace, where you can enjoy oriental, european and, of course, romanian art.

Braşov is an essential visit on any trip to Romania, its historic center looks like a fairy tale scenario, its medieval historic quarter is surrounded by small houses of neoclassical style painted in different colors. In the market square, or Sfatului Square, stands the largest religious gothic building in Transylvania, the Black Church, a true symbol of the city.
Visit the famous Bran Castle, also known as Count Dracula's Castle, it was the home of Prince Vlad Tepes, in which the character of Count Dracula was inspired.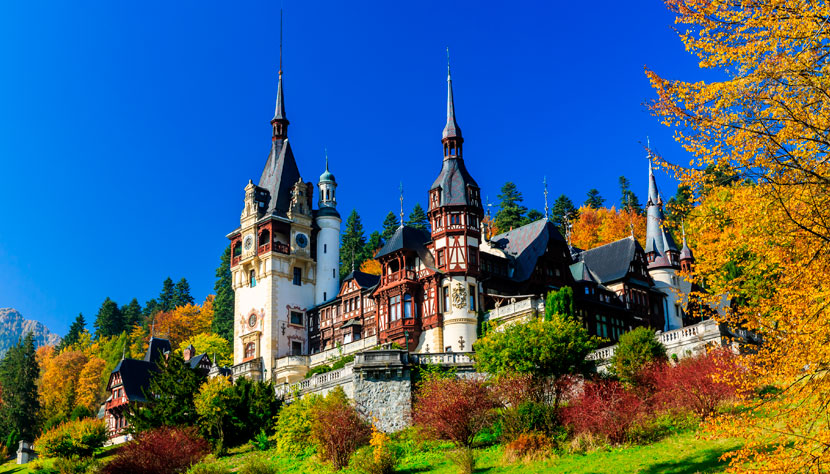 Sinaia is a beautiful city located in the valley of Prahova, on the foothills of the Bucegi Mountains. This picturesque city is home to the incredible Peleş castle.
The medieval historical center of Sighişoara is considered a World Heritage Site, it is perfectly preserved, walking around will make you feel like in a trip to the past.

Visit all these amazing places with Wifivox to stay connected at all times wherever you are!

Check out the following useful facts before visiting Romania:

Average temperature and rainfall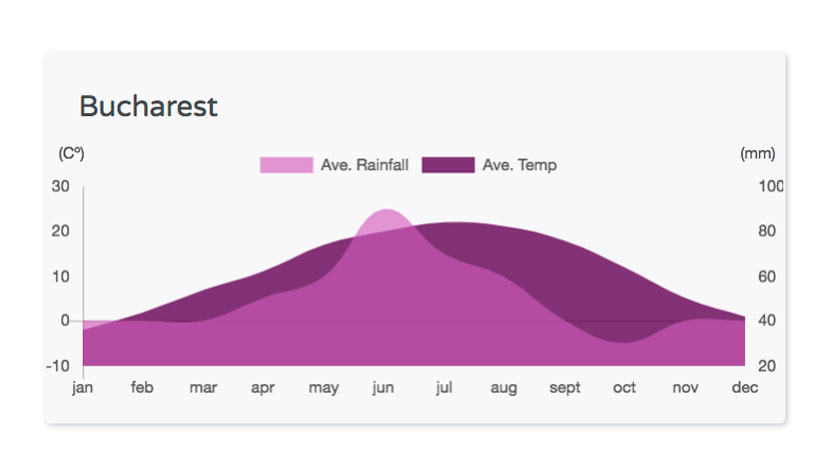 Romania Tipping etiquette

Tipping In Romania is very common. The average tip in most service establishments is around 10% if not already included in the bill, and one may give an additional tip if the service was exceptional. Most tour guides and taxi drivers will expect a 5-10% tip or a round up.

Currency: Euro

TOP 3 Places to see in Romania:

1. Peles Castle
2. Transfagarasan Highway
3. Herastrau Park

Voltage: 230 V

Languages:
Romanian
Hungarian
German

Health:
There is no especial vaccine required to travel to Romania as long as you are up-to-date on routine vaccines.