Enjoy 4G pocket wifi everywhere in Saint Kitt & Nevis, just for 7,95 € per day. Connect up to 5 devices and avoid roaming fees. Easy delivery and return!

Wifivox it's a pocket-sized device that provides wireless Internet access wherever you go in Saint Kitt & Nevis. You can even share your connection with your family and friends since you can connect up to 5 devices simultaneously. In Saint Kitt and Nevis you will enjoy 1 GB per day at maximum speed for just 7,95 € per day. Once you reach the limit, speed will be reduced until the next day when you will be able to surf at maximum speed again. We also have available in Saint Kitts and Nevis a 2 Gb/day data plan for 10.95 € per day or a 3 Gb/day data plan for 11.95 € per day.

Avoid surprises with our flat fee of 7,95 € per day! You can order your Wifivox now for your trip to Saint Kitt & Nevis in https://blog.travelwifi.com/saintkittsandnevis/

Enjoy Saint Kitt & Nevis to the fullest visiting its main attractions!

St. Kitts island, like other Caribbean islands, has white warm water beaches, lush forests, volcanoes, lagoons and a rich wildlife. A true paradise to explore.
The monkey population is greater than that of people, wherever you go you will see them everywhere.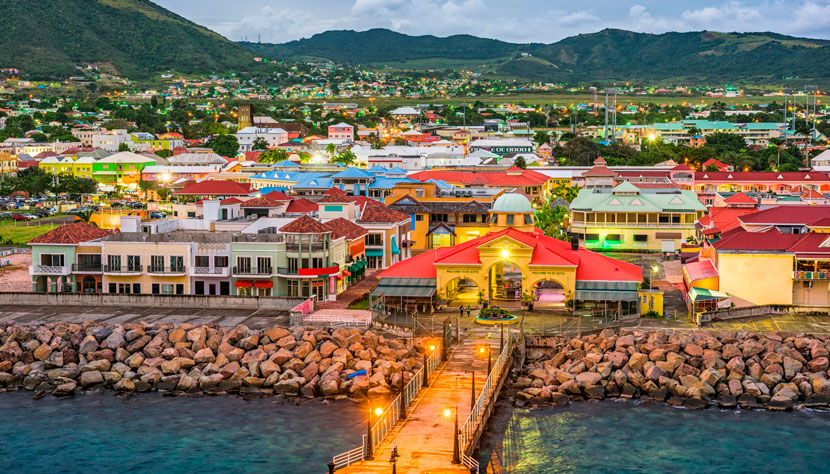 Do not miss the Brimstone Hill Fort, a World Heritage Site. The central area of ​​the island hosts diverse volcanic mountains, Mt. Liamuiga is the highest peak of the whole island.
One of the most incredible places is Timothy Hill, ascend to the top where Brimstone Hill Fort is located and enjoy the views of the Atlantic Ocean, the Caribbean Sea and the neighboring islands.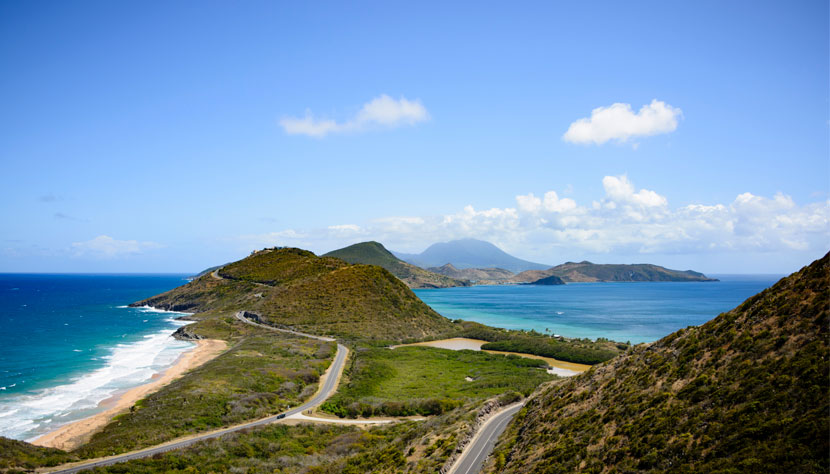 In addition to the spectacular beaches and volcanic mountains, the island of Nevis is concentrated in its capital, Charlestown. Visit its two imposing forts, Fort Charles and Black Rocks.

Visit all these amazing places with Wifivox to stay connected at all times wherever you are!

Check out the following useful facts before visiting Saint Kitt & Nevis:

Average temperature and rainfall: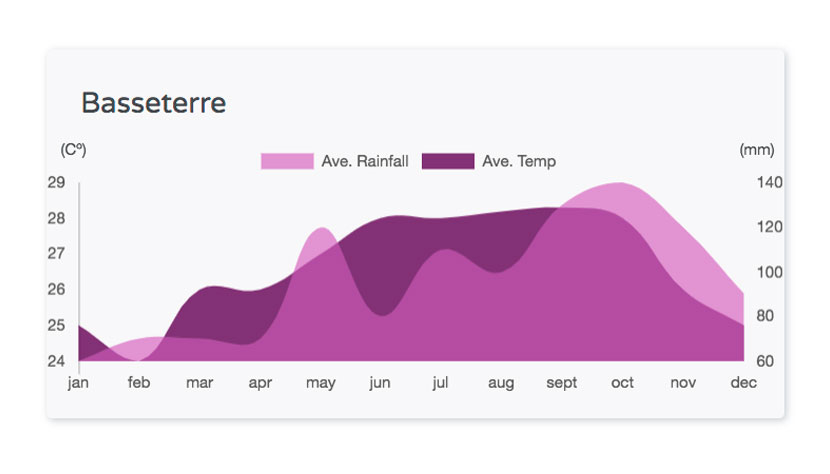 Tipping etiquette:
Tipping is customary in St Kitts & Nevis, a 10-15% of the bill is expected in hotels, restaurants, taxi and other services. The service might be included in the bill but an extra 5% tip is appreciated.

Currency: East Caribbean Dollar

TOP 3 Places to see in Saint Kitt & Nevis:
1. Brimstone Hill Fortress
2. Herbert's Beach
3. Cockleshell Bay

Voltage: 230 V

Languages:
English

Health:
If you are visiting St Kitts & Nevis you may need to vaccinate from: Hepatitis A, Typhoid, Hepatitis B, Yellow Fever or Rabies.