Enjoy 4G pocket wifi everywhere in Slovakia, just for 6,95 € per day. Connect up to 5 devices and avoid roaming fees. Easy delivery and return!

Wifivox it's a pocket-sized device that provides wireless Internet access wherever you go in Slovakia. You can even share your connection with your family and friends since you can connect up to 5 devices simultaneously. In Slovakia you will enjoy 1 GB per day at maximum speed for just 6,95 € per day. Once you reach the limit, speed will be reduced until the next day when you will be able to surf at maximum speed again. We also have available in Slovakia a 5 Gb/day data plan for 7.95 € per day or a 10 Gb/day data plan for 10.95 € per day.

Avoid surprises with our flat fee of 6.95€ per day! You can order your Wifivox now for your trip to Slovakia in https://blog.travelwifi.com/slovakia/

Enjoy Slovakia to the fullest visiting its main attractions!

Discover the Slovak capital, Bratislava, stroll around its historical center and get ready to admire its beautiful buildings in which Baroque and Rococo styles merge.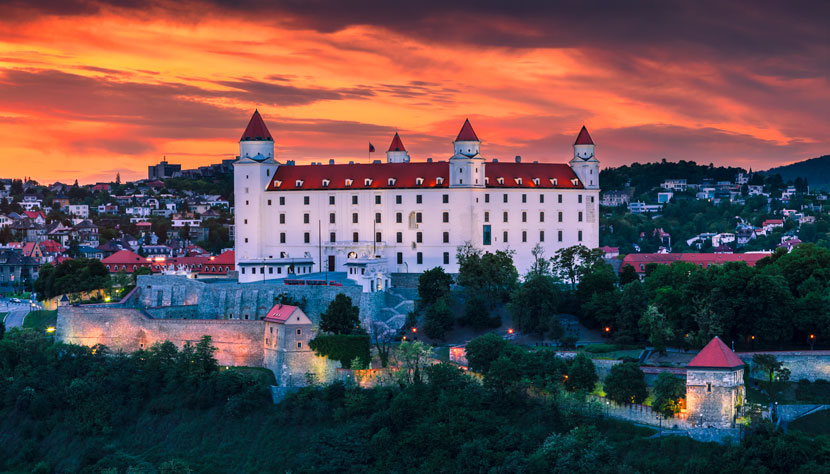 Visit the Historical Museum of the city, highly recommended as it's a city with a lot of ancient history. The museum is located in the Bratislava Castle, from which you can enjoy unbeatable views of the city.

The city of Kosice is notable for its imposing churches, although, the cathedral of St. Elizabeth is the jewel in the crown, it's the easternmost gothic cathedral in Europe and the largest in the whole country.
Visit the city of Presov and the church of San Nicolás, an imposing building that stands out for its high Gothic tower.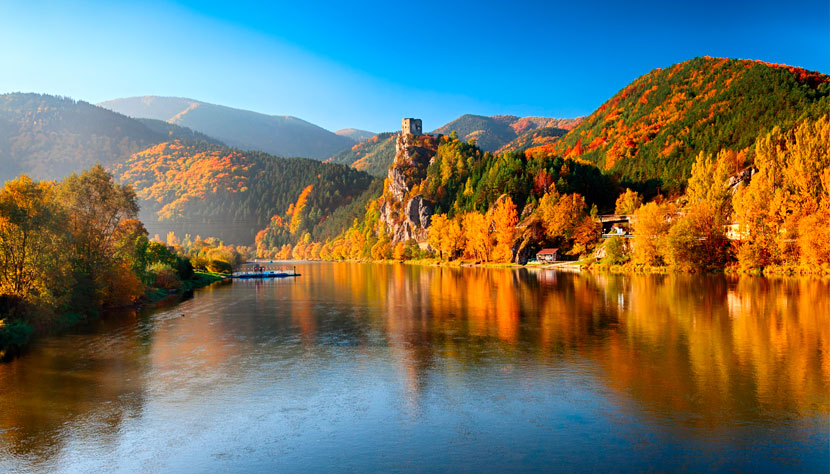 You cannot visit Slovakia without trying one of its many popular spas or thermal waters. The city of Piestany, on the banks of the Vah river, is the best for this type of activities, since it houses some of the best spas in the country.
Enjoy the full Slovak nature and visit the largest mountain range in the Carpathians, the Tatras. This is where the highest peak in all of Slovakia is located, the Gerlachovsky Stit.

Visit all these amazing places with Wifivox to stay connected at all times wherever you are!

Check out the following useful facts before visiting Slovakia:

Average temperature and rainfall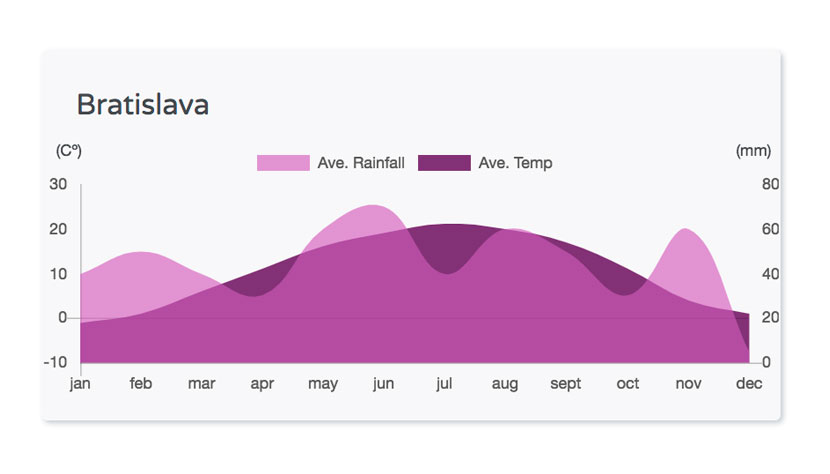 Slovakia Tipping etiquette

Tipping in Slovakia is relatively common, but not mandatory. The average tip in most service establishments is around 10% if not already included in the bill. Tipping the tour guides and taxi drivers is not mandatory either, but a round up will be appreciated.

Currency: Euro

TOP 3 Places to see in Slovakia:

1. Spis Castle
2. Demanovska Cave of Liberty
3. Strbske pleso lake

Voltage: 230 V

Languages:
Slovak
Czech
English

Health:
There's no special vaccine required to travel to Slovakia as long as you're up-to-date on routine vaccines.