Enjoy 4G pocket wifi everywhere in Slovenia, just for 6,95 € per day. Connect up to 5 devices and avoid roaming fees. Easy delivery and return!

Wifivox it's a pocket-sized device that provides wireless Internet access wherever you go in Slovenia. You can even share your connection with your family and friends since you can connect up to 5 devices simultaneously. In Slovenia you will enjoy 1 GB per day at maximum speed for just 6,95 € per day. Once you reach the limit, speed will be reduced until the next day when you will be able to surf at maximum speed again. We also have available in Slovenia a 5 Gb/day data plan for 7.95 € per day or a 10 Gb/day data plan for 10.95 € per day.

Avoid surprises with our flat fee of 6.95€ per day! You can order your Wifivox now for your trip to Slovenia in https://blog.travelwifi.com/slovenia/

Enjoy Slovenia to the fullest visiting its main attractions!

Our first stop is The Ljubljana castle, visit this imposing building with its marvelous clock tower. Walk around and discover its squares and baroque architecture.
From the castle you can enjoy magnificent views of the old town of Ljubljana.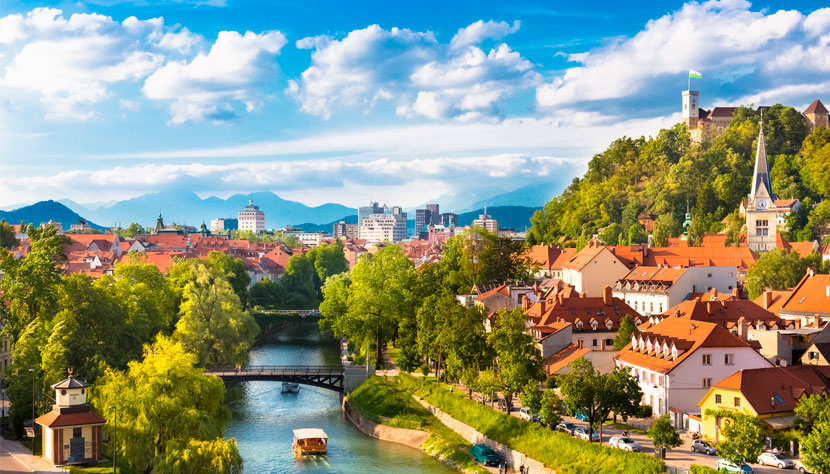 Bled is a little picturesque fairytale town, enjoy the incredible views of the lake, its small church located on an islet and the Gothic castle of Bled, which stands on the edge of a cliff.
The underground caves of Skocjan are considered a World Heritage site. These huge caves are full of stalactites and stalagmites, fifteen different types of bat live here.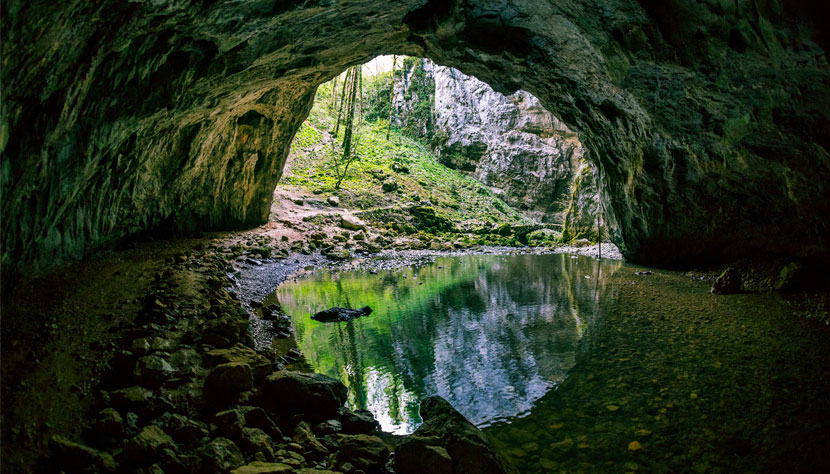 Do not miss the beautiful coastal town of Piran, with its narrow streets and its Venetian style buildings. Its most impressive edification is St George's Church, which rises above the city. From the top of the hill you can enjoy beautiful views to the horizon.

Visit all these amazing places with Wifivox to stay connected at all times wherever you are!

Check out the following useful facts before visiting Slovenia:

Average temperature and rainfall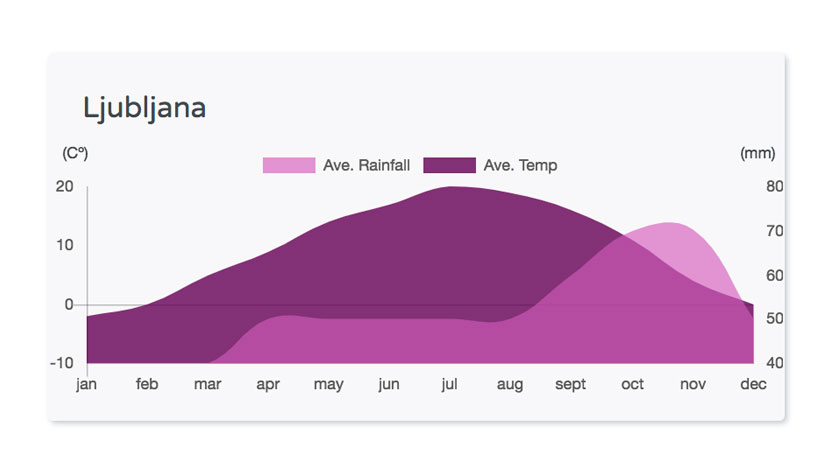 Slovenia Tipping etiquette

Tipping in Slovenia isn't very common since a 10% service charge is generally included in the bill of most establishments and hotels. Tipping the tour guides and taxi drivers is not mandatory but a round up will be appreciated.

Currency: Euro

TOP 3 Places to see in Slovenia:

1. Predjama Castle
2. Škocjan Caves
3. Tvoli City Park

Voltage: 230 V

Languages:
Slovene
Croatian
Serbian

Health:
There's no special vaccine required to travel to Slovenia as long as you're up-to-date on routine vaccines.