Enjoy 4G pocket wifi everywhere in South Korea, just for 6,95 € per day. Connect up to 5 devices and avoid roaming fees. Easy delivery and return!

Wifivox it's a pocket-sized device that provides wireless Internet access wherever you go in South Korea. You can even share your connection with your family and friends since you can connect up to 5 devices simultaneously. In South Korea you will enjoy 1 GB per day at maximum speed for just 7.95 € per day. Once you reach the limit, speed will be reduced until the next day when you will be able to surf at maximum speed again. We also have available in South Korea a 2 Gb/day data plan for 8.95 € per day or a 5 Gb/day data plan for 10.95 € per day.

Avoid surprises with our flat fee of 6,95 € per day! You can order your Wifivox now for your trip to South Korea in https://blog.travelwifi.com/southkorea/

Enjoy South Korea to the fullest visiting its main attractions!

Beyond its high skyscrapers, markets and palaces… in its mountainous territory we can find magnificent hidden temples, ancient villages and modern cities that make a great contrast with the ancient traditions of the country. The unknown and attractive South Korea has a lot to offer.
A stop in the city of Suwon is a must, its fortress, the Hwaseong Fortress, is declared a World Heritage Site by UNESCO.
In the province of Chungcheongbuk-do, south of Seoul, you can visit the Cheongpung Cultural Heritage Park. Here we can find ancient buildings of Korean heritage and numerous historical relics.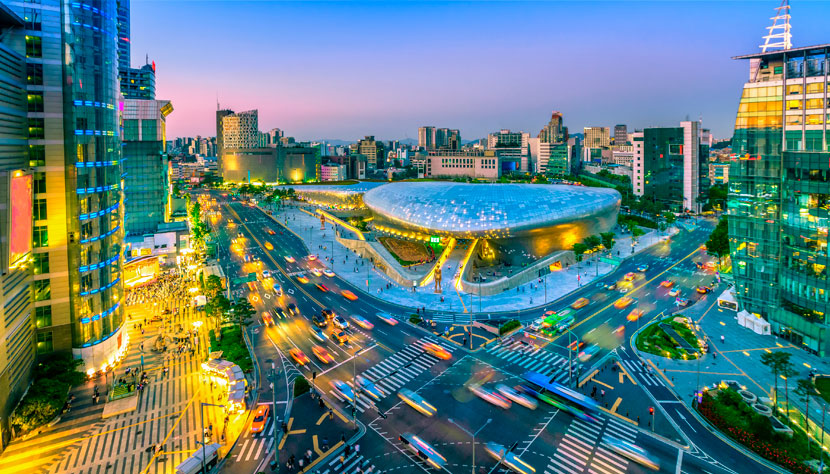 Do not miss the Bulguksa Temple, one of the most beautiful buildings in the country.
Climb Mount Namsan, this visit allows you to enjoy nature in its pure state that Koreans love so much, many sculptures and Buddha carvings are hidden among the vegetation, with a bit of luck and attention you can get to discover these hidden treasures.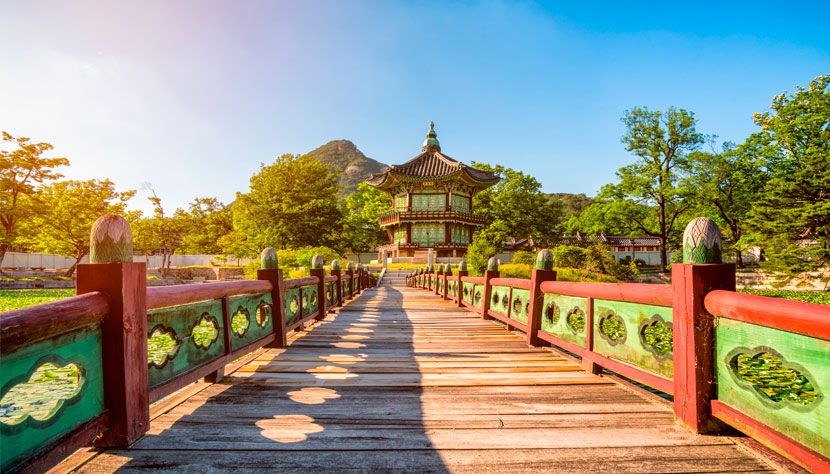 Surrounded by streams, a lush forest and other smaller temples we can find the Haeinsa Temple, one of the most important in the country, since in one of its pavilions the Korean Tripitaka is kept, the oldest and most complete version of the precepts and Buddhist scriptures, written in Chinese characters.

Visit all these amazing places with Wifivox to stay connected at all times wherever you are!

Check out the following useful facts before visiting South Korea:

Average temperature and rainfall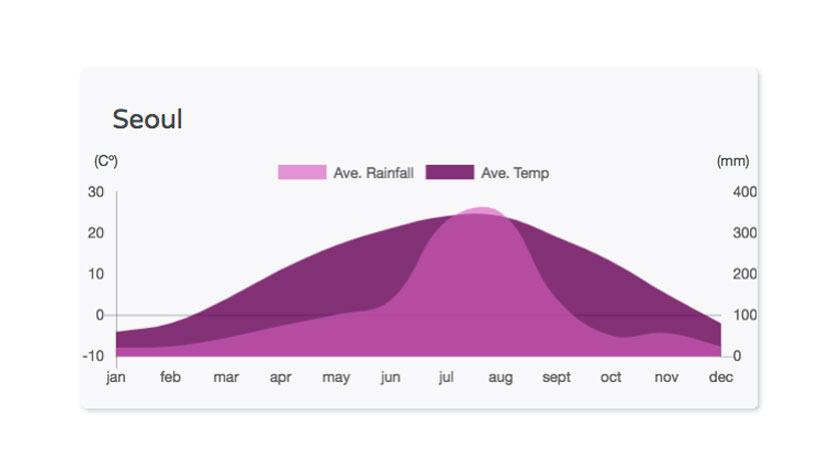 South Korean Tipping etiquette:
Tipping in South Korea isn't mandatory, and most hotels and restaurants won't expect tipping as it's no common practice yet unless the establishment is focused on western customers, in which case you may be expected to tip about 5-10%. Tipping the tour guides and taxi drivers is not mandatory either but appreciated.

Currency: South Korean won

TOP 3 Places to see in South Korea:

1. N Seoul Tower
2. Andong and Hahoe folk villages
3. Gyeongju National Museum

Voltage: 220 V

Languages:
Korean
English

Health:
You may need the Hepatitis A,B and Japanese Encephalitis vaccines if you visit rural areas. There's a slight risk of malaria.