Enjoy 4G pocket wifi everywhere in Sri Lanka, just for 6,95 € per day. Connect up to 5 devices and avoid roaming fees. Easy delivery and return!

Wifivox it's a pocket-sized device that provides wireless Internet access wherever you go in Sri Lanka. You can even share your connection with your family and friends since you can connect up to 5 devices simultaneously. In Sri Lanka you will enjoy 1 GB per day at maximum speed for just 6,95 € per day. Once you reach the limit, speed will be reduced until the next day when you will be able to surf at maximum speed again. We also have available in Sri Lanka a 2 Gb/day data plan for 13.95 € per day or a 3 Gb/day data plan for 18.95 € per day.

Avoid surprises with our flat fee of 6,95 € per day! You can order your Wifivox now for your trip to Sri Lanka in https://blog.travelwifi.com/srilanka/

Enjoy Sri Lanka to the fullest visiting its main attractions!

The ancient Ceylon offers the traveler a multitude of possibilities, you'll become enchanted with this island in the Bay of Bengal.
Explore the ancient cities of Anuradhapura and Polonnaruwa. These two cities were declared a World Heritage Site by UNESCO, marvel at the spectacular stupas, ancient temples and perfectly preserved Buddhist statues.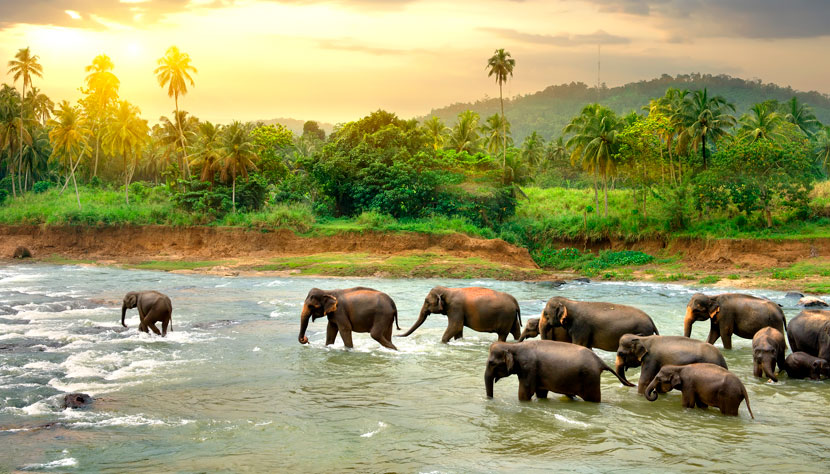 Sri Lanka has an old network of trains that runs throughout the country. Traveling between palm groves, rice fields and endless tea plantations is something you will not regret.
The distance from the religious city of Kandy to the mountainous Ella through the highlands and the mist that hovers over the plantations is unlike any landscape you have seen before… unique.
Climb the Lion's Rock to enjoy the spectacular views of the Sigiriya island. You'll enjoy wonderful views of the Great Rock and everything that surrounds it from the top of the Pidurangala mountain.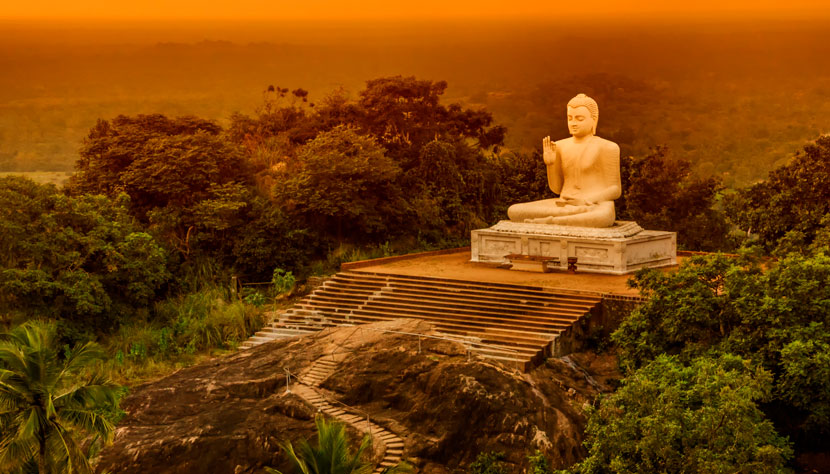 Sri Lanka's fauna is one of the richest in the world. Visit the natural parks of Yala and Minneriya to observe a large number of birds, elephants, water buffalo, leopards and even the curious black bear in its natural habitat. Navigate the waters of Mirissa in search of whales and dolphins or wait overnight at the beach of Rekawa until the green turtles lay their eggs in the sand.
See the fascinating statues of Buddha in Aukana, or the complex of four of them in the Gal Vihara in Polonnaruwa, they will leave you speechless.
Do not miss the Dambulla caves, they are completely painted following the shape of the rock and contain more than 160 Buddha statues, Hindu gods and Sinhalese kings.

Visit all these amazing places with Wifivox to stay connected at all times wherever you are!

Check out the following useful facts before visiting Sri Lanka:

Average temperature and rainfall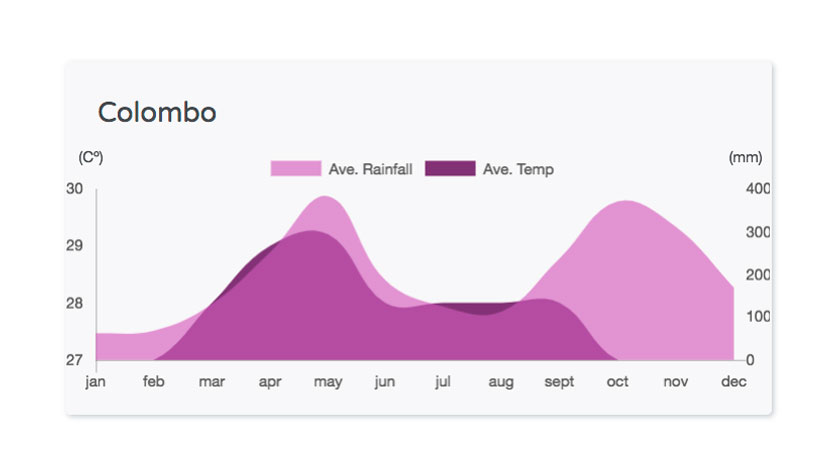 Sri Lanka Tipping etiquette:
Tipping in Sri Lanka is very common, customary even. The average tip in most service establishments is around 10% if not already included in the bill. Also tour guides will expect a 10% tip or round up.

Currency: Sri Lankan rupee

TOP 3 Places to see in Sri Lanka:

1. Lion Rock
2. Pidurangala Rock
3. Little Adam's Peak

Voltage: 230 V

Languages:
Sinhala
Tamil
English

Health:
You may need the Hepatitis A, B and Typhoid vaccines if you plan on visiting rural areas.