Enjoy 4G pocket wifi everywhere in Taiwan, just for 6,95 € per day. Connect up to 5 devices and avoid roaming fees. Easy delivery and return!

Wifivox it's a pocket-sized device that provides unlimited wireless Internet access wherever you go in Taiwan. You can even share your connection with your family and friends since you can connect up to 5 devices simultaneously. In Taiwan you will enjoy 1 GB per day at maximum speed for just 6.95 € per day. Once you reach the limit, speed will be reduced until the next day when you will be able to surf at maximum speed again. We also have available in Taiwan a 2 Gb/day data plan for 8.95 € per day or a 5 Gb/day data plan for 10.95 € per day.

Avoid surprises with our flat fee of 6,95 € per day! You can order your Wifivox now for your trip to Taiwan in https://blog.travelwifi.com/taiwan/

Enjoy Taiwan to the fullest visiting its main attractions!

Taipei 101 is one of the tallest green buildings on the planet. This tower can be seen from different parts of the city, it houses a financial center, a shopping mall and an observatory.
Visit the Taroko Natural Park, with its mountainous landscapes, abundant vegetation and the popular Taroko gorge with its deep and narrow marble cliffs. It is one of the most visited natural attractions in the country.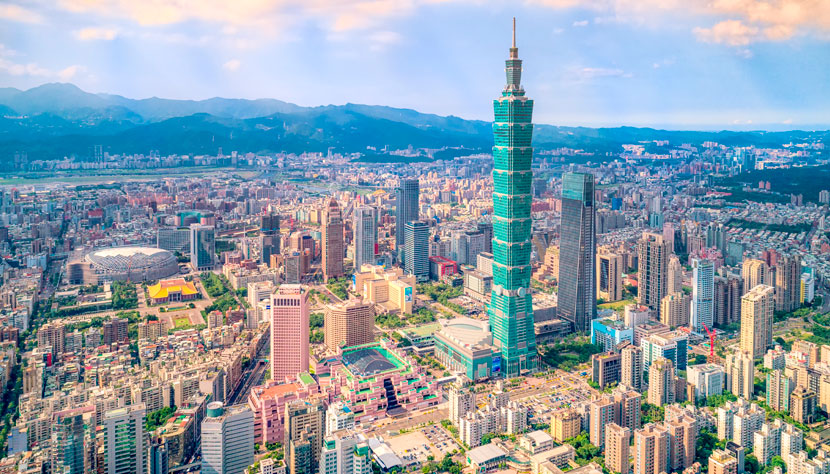 Another must-see is the Sun Moon Lake, where you can paddle by its waters on a boat, climb the trails around it or fly over it in a cable car, different options to enjoy the largest lake in Taiwan.
The Chiang Kai-Shek Memorial is dedicated to former President Chiang Kai-Shek. Located in the heart of the old city, the complex has several gardens, the National Theater and a large square where the Concert Hall is located.
Lanyu, or the Island of Orchids, is a beautiful island where Yami aborigines have lived for almost a millennium. It's landscapes are really impressive.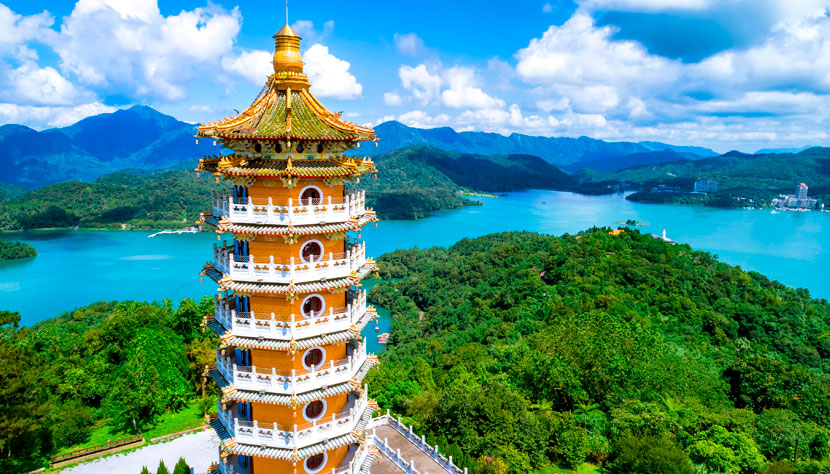 Stroll through the famous Shilin night market and dare to try the traditional cuisine.
In the Kenting National Park you'll find a warm tropical climate and white sand beaches. Kenting is a popular destination for sun and beach lovers.
Escape to Isla Verde or Ludao, this small island is perfect for a day trip. Practice scuba diving and discover its authentic coral reefs, thousands of tropical fish and its colorful seabeds.

Visit all these amazing places with Wifivox to stay connected at all times wherever you are!

Check out the following useful facts before visiting Taiwan:

Average temperature and rainfall


Taiwan Tipping etiquette:
Tipping in Taiwan isn't very common nor mandatory, however a 10-15% tip may be expected in establishments focused on western customers if not already included in the bill. Do not tip taxi drivers as it could be considered an insult!

Currency: Taiwan dollar

TOP 3 Places to see in Taiwan:

1. Buda Park
2. Kuang Si waterfalls
3. Pha That Luang

Voltage: 110 V

Languages:
Chinese
Taiwanese
Hakka dialects

Health:
There is no especial vaccine required to travel to Taiwan as long as you are up-to-date on routine vaccines.