Enjoy 4G pocket wifi everywhere in Tajikistan, just for 9,99 € per day. Connect up to 5 devices and avoid roaming fees. Easy delivery and return!

Wifivox it's a pocket-sized device that provides wireless Internet access wherever you go in Tajikistan. You can even share your connection with your family and friends since you can connect up to 5 devices simultaneously. In Tajikistan you will enjoy 500 MB per day at maximum speed. Once you reach the limit, speed will be reduced until the next day when you will be able to surf at maximum speed again. We also have available in Tajikistan a 1 Gb/day data plan for 14.99 € per day or a 2 Gb/day data plan for 23,99 € per day.

Avoid surprises with our flat fee of 9,99 € per day! You can order your Wifivox now for your trip to Tajikistan in https://blog.travelwifi.com/tajikistan/

Enjoy Tajikistan to the fullest visiting its main attractions!

Travel the Pamir road, which offers incredible views of beautiful landscapes, blue lakes and traditional villages.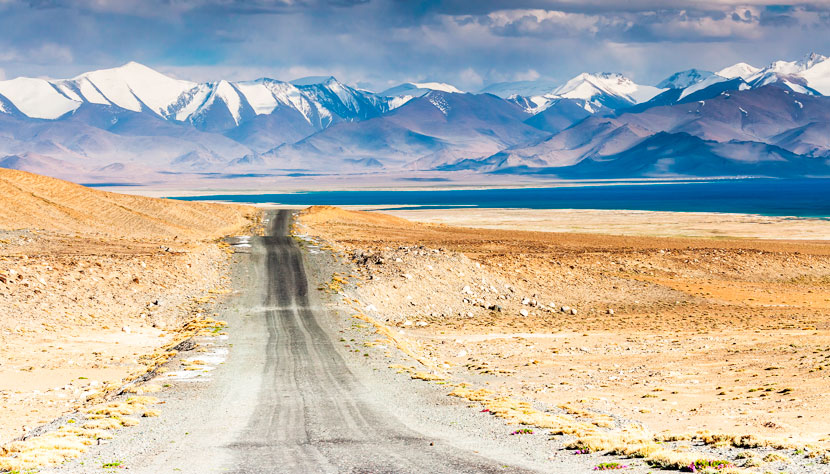 Live a great adventure and visit the Fan Mountains, its natural landscapes are spectacular, surrounded by beautiful lakes of an intense blue color. They are one of the most visited adventure destinations in Asia, do not miss them!
The beautiful Iskanderkul Lake is a perfect place to spend a quiet day and enjoy this incredible natural setting.
Do not miss Istaravshan, which has a perfectly preserved old town, walk through its streets and discover its spectacular historic buildings among those mosques and madrasas stand out.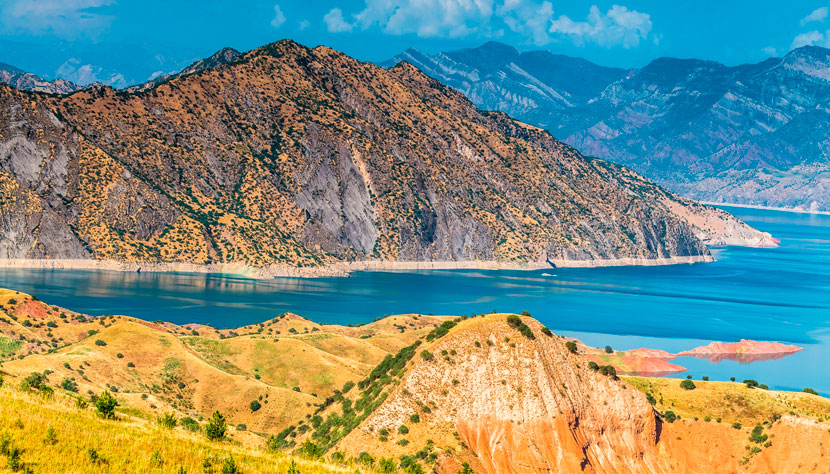 Do not miss the Wakhan Corridor, a valley that houses architectural treasures part of the famous Silk Road. Discover its Buddhist ruins, fortresses and other impressive architectural remains.

Visit all these amazing places with Wifivox to stay connected at all times wherever you are!

Check out the following useful facts before visiting Tajikistan:

Average temperature and rainfall: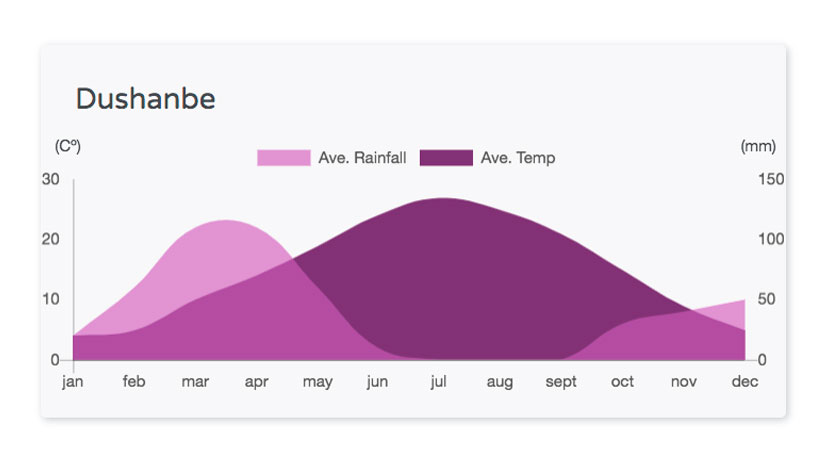 Tipping etiquette:
Tipping in Tajikistan isn't common nor mandatory. Some high end restaurants may expect a 10% if the service charge isn't already included in the bill. Tipping the tour guides and taxi drivers is not mandatory but a round up will be appreciated.

Currency: Tajikistani somoni

TOP 3 Places to see in Tajikistan:
1. Iskanderkul
2. Pamir Highway
3. Penjikent's ruins

Voltage: 220 V

Languages:
Tajik
Russian
Uzbek

Health:
It's recommended to avoid mosquito bites in order to prevent Malaria, though the risk is low.