Enjoy 4G pocket wifi everywhere in Tanzania, just for 7,95 € per day. Connect up to 5 devices and avoid roaming fees. Easy delivery and return!

Wifivox it's a pocket-sized device that provides wireless Internet access wherever you go in Tanzania. You can even share your connection with your family and friends since you can connect up to 5 devices simultaneously. In Tanzania you will enjoy 1 GB per day at maximum speed for just 7.95 € per day. Once you reach the limit, speed will be reduced until the next day when you will be able to surf at maximum speed again. We also have available in Tanzania a 2 Gb/day data plan for 10.95 € per day or a 3 Gb/day data plan for 11.95 € per day.

Avoid surprises with our flat fee of 7,95 € per day! You can order your Wifivox now for your trip to Tanzania in https://blog.travelwifi.com/tanzania/

Enjoy Tanzania to the fullest visiting its main attractions!

The Serengeti National Park is Tanzania's main touristic attraction and the perfect place to observe animals in their natural habitat. Innumerable savannahs, forests and rivers are concentrated in this park where the so-called "Big Five", the lion, the leopard, the rhinoceros and the buffalo, as well as many other species coexist in total freedom.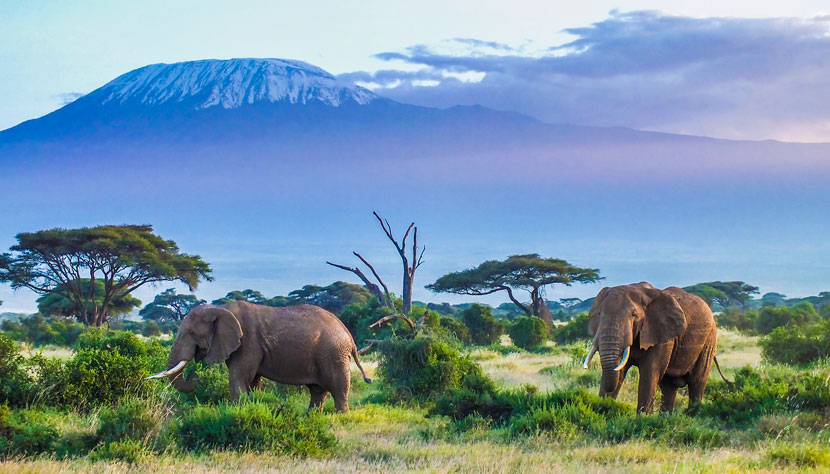 Visit Zanzibars archipelago, full of history and nature. Enjoy and relax on the beaches of Nungwi, the northern area of ​​the island of Zanzibar. Get to know the fascinating history of Stone Town, the old town of the capital of Zanzibar which was declared a World Heritage Site by Unesco.
Do not miss the Ngorongoro, one of the largest volcanic calderas in the world. Right on the crater of an extinct volcano live several ecosystems such as savanna, forests, marshes or swamps… something impressive to witness.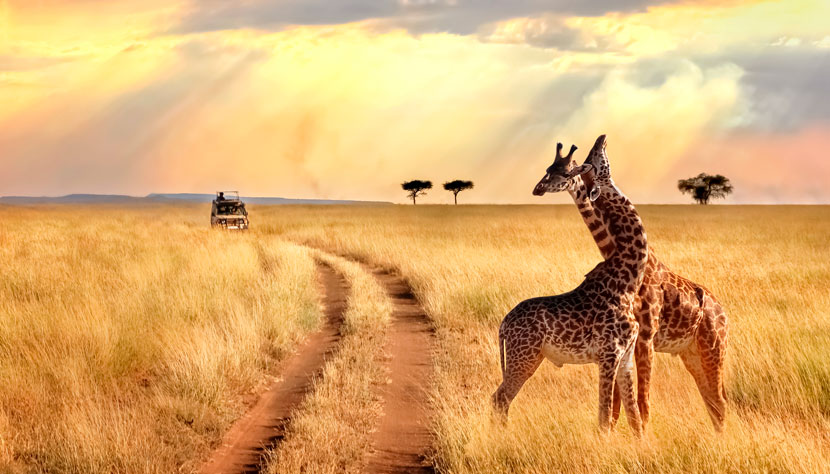 One of the most popular symbols of Africa, the Kilimanjaro. It's the highest mountain in Africa, a good option is to observe it from the air, although if you like adventure you can easily ascend on foot, it is one of the most accessible peaks in the world.
Enjoy the landscape of Lake Tanganyika, a natural beauty. It is the longest lake in the world and the second deepest one.

Visit all these amazing places with Wifivox to stay connected at all times wherever you are!

Check out the following useful facts before visiting Tanzania:

Average temperature and rainfall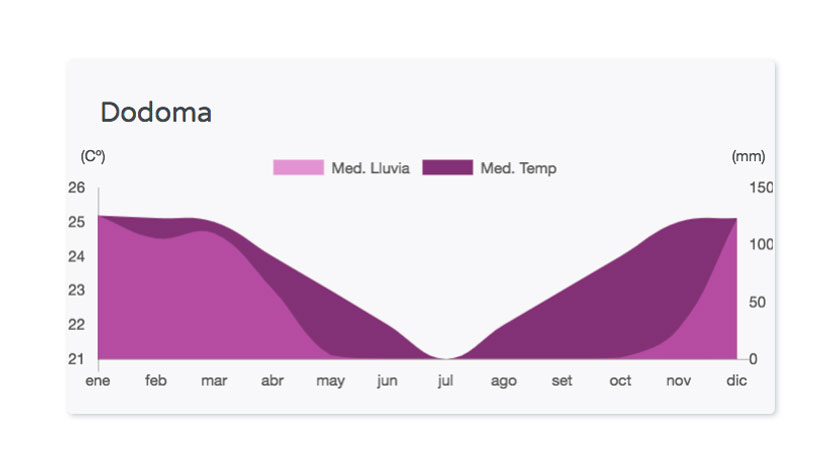 Tanzania Tipping etiquette:
Tipping in Tanzania has become more common as tourism increases. The average tip in most service establishments is around 5% if not already included in the bill. Tipping the tour guides and taxi drivers and spa therapists is not mandatory but a round up will be appreciated.

Currency: Tanzanian Shilling

TOP 3 Places to see in Tanzania:

1. Mount Kilimanjaro
2. Serengeti National Park
3. Zanzibar Beach

Voltage: 230 V

Languages:
Swahili
English

Health:
Zika outbreaks have been reported. It may cause birth defects so pregnant women should avoid visiting the country.