Enjoy 4G pocket wifi everywhere in Thailand, just for 6,95 € per day. Connect up to 5 devices and avoid roaming fees. Easy delivery and return!

Wifivox it's a pocket-sized device that provides wireless Internet access wherever you go in Thailand. You can even share your connection with your family and friends since you can connect up to 5 devices simultaneously. In Thailand you will enjoy 1 GB per day at maximum speed for just 6,95 € per day. Once you reach the limit, speed will be reduced until the next day when you will be able to surf at maximum speed again. We also have available in Thailand a 2 Gb/day data plan for 8.95 € per day or a 5 Gb/day data plan for 10.95 € per day.

Avoid surprises with our flat fee of 6,95€ per day! You can order your Wifivox now for your Thai trip in http://wifivox.com/Thailand/
Enjoy Thailand to the fullest visiting its main attractions!
Cities full of color, Buddhist temples surrounded by monks dressed in orange, countless ornaments and crafts markets, all types of food stalls, green jungle landscapes, ancient villages, ruins and turquoise water beaches.
Bangkok is the capital and largest city in Thailand. High-rise buildings, majestic palaces, ancient temples, huge nightclubs and crowded markets. Do not miss visiting the Royal Palace and taking a tour through their water canals.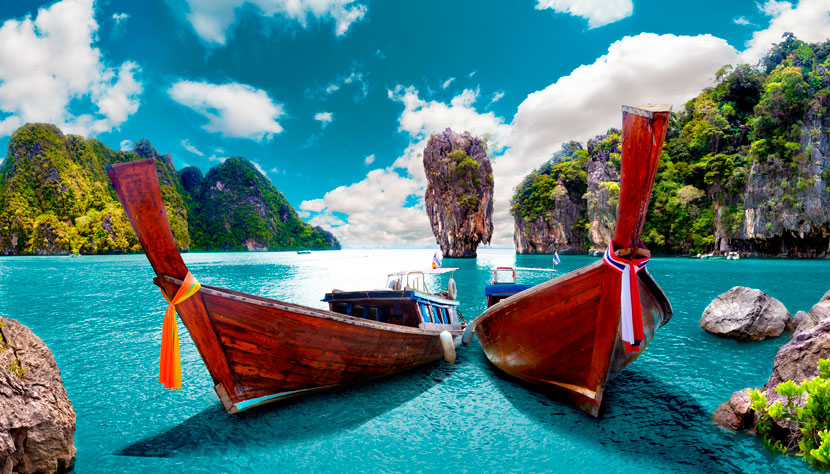 Chiang Mai is a city to explore, the landscapes of the area, the mountain tribes, outdoor adventures… It'is a big city where you can immerse yourself in Thais tradition and culture. You can't miss its night market!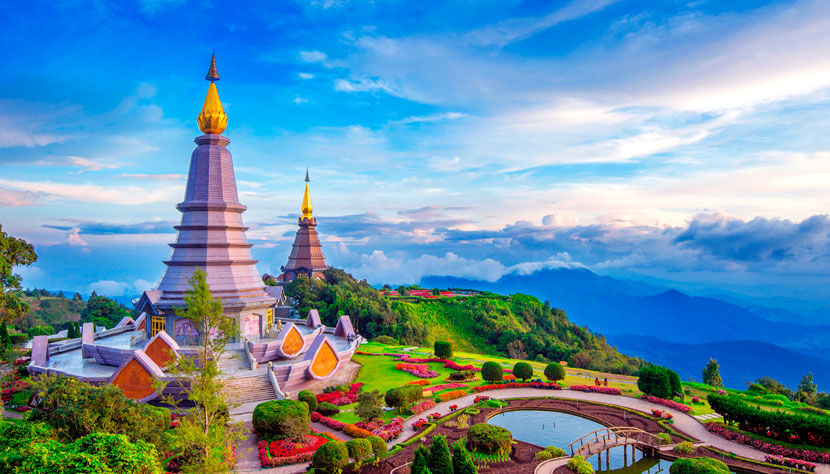 Thailand's islands are famous all over the world for the beauty of their beaches and landscapes, among the most popular are Koh Samet, Koh Chang, Similan Islands, Koh Pha Ngan, Koh Taohasta Samui, Phuket or Phi Phi, each and every one of them has its particular charm.

Visit all these amazing places with Wifivox to stay connected at all times wherever you are!

Check out the following useful facts before visiting Thailand:

Average temperature and rainfall in Bangkok:


Thai Tipping etiquette
Tipping in Thailand isn't very common nor mandatory, however a 5-10% tip may be expected in establishments focused on western customers if not already included in the bill. Most tour guides will expect a 5% tip or a round up and though tipping taxi drivers is not mandatory, a round up will be appreciated.

Currency: Thai Baht

TOP 3 Places to see in Thailand:
1. Phi Phi Islands
2. Bangkok Grand Palace
3. Sanctuary of Truth

Voltage: 230 V

Languages
Thai
English
German

Health
Yellow fever vaccination certificate is required if the traveler belongs countries with transmission risk. Avoid mosquito bites.