Enjoy 4G pocket wifi everywhere in Tonga, just for 6,99 € per day. Connect up to 5 devices and avoid roaming fees. Easy delivery and return!

Wifivox it's a pocket-sized device that provides wireless Internet access wherever you go in Tonga. You can even share your connection with your family and friends since you can connect up to 5 devices simultaneously. In Tonga you will enjoy 500 MB per day at maximum speed. Once you reach the limit, speed will be reduced until the next day when you will be able to surf at maximum speed again. We also have available in Tonga a 1 Gb/day data plan for 9,99 € per day.

Avoid surprises with our flat fee of 6,99€ per day! You can order your Wifivox now for your trip to Tonga in https://blog.travelwifi.com/tonga/

Enjoy Tonga to the fullest visiting its main attractions!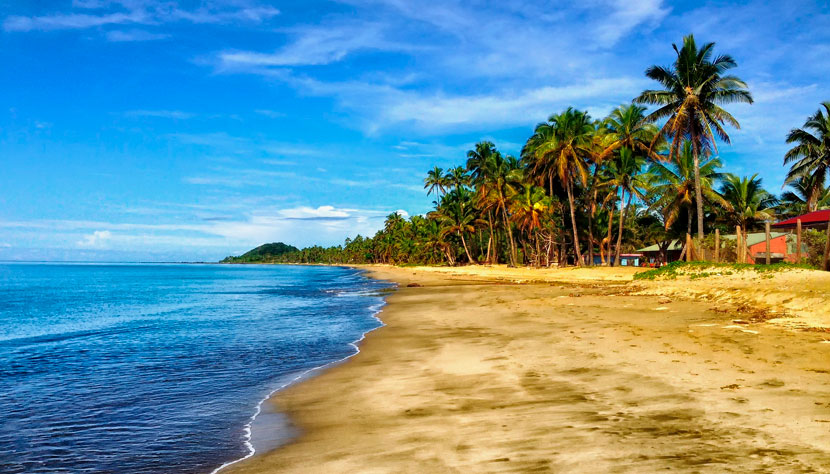 Tongatapu Island is home to the majority of the population of the country, on this island we find the capital and most important city in the country, Nuku'alofa. Discover the city by visiting its most emblematic places, such as the Royal Palace, the Yuna Wharf pier, the Royal Tombs or the basilica.

Do not miss Lapaha, a rich archaeological site that houses the highest concentration of Tonga's archaeological remains.

Visit the Houma Blowholes, these are hole formations in the rocks in which the water enters and geyser-type jets are produced.

The Vava'u archipelago consists of more than fifty islands, all with beautiful white beaches and transparent waters. Puerto Refugio is located here, one of the most important ports in the Pacific.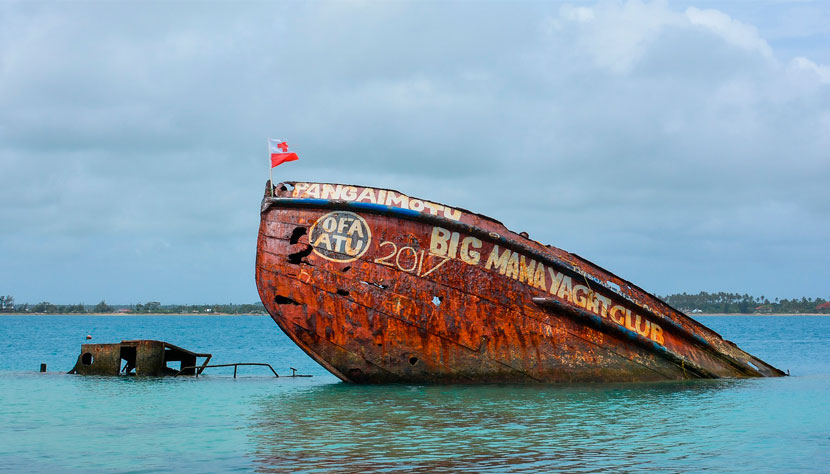 Ha'Apai is the group of islands that best represents the typical image of the South Pacific, with paradisiacal beaches, stunning lagoons, high coconut trees, lush vegetation and imposing volcanoes.

Visit all these amazing places with Wifivox to stay connected at all times wherever you are!

Check out the following useful facts before visiting Tonga:

Average temperature and rainfall: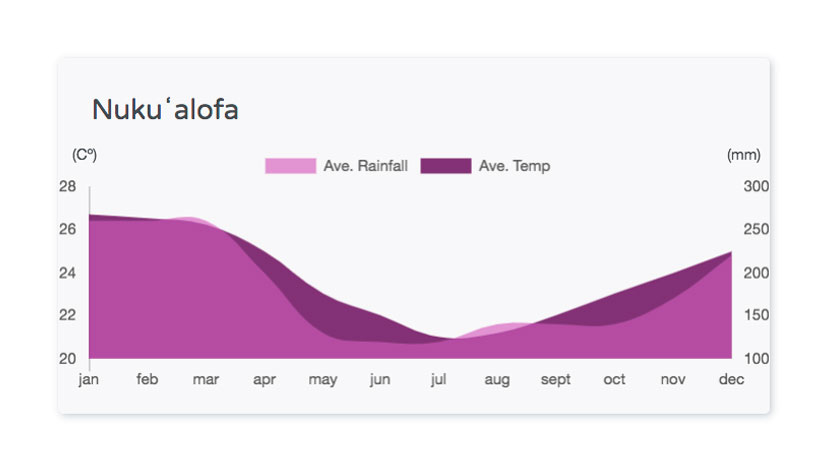 Tipping etiquette:
Tipping is not mandatory nor expected, it will not be included it in the bill either, although 10% of the bill (depending on the service) will be received willingly.

Currency: Tongan Pa'anga

TOP 3 Places to see in Tonga:
1. Ha'amonga 'a Maui Trilithon
2. Talamahu Market
3. St Joseph's Cathedral

Voltage: 240 V

Languages:
Tongan
English

Health:
Make sure you have the usual vaccinations up to date before every trip. It is recommended to be vaccinated against hepatitis A and typhoid fever.