Enjoy 4G pocket wifi everywhere in Turks & Caicos, just for 7,95 € per day. Connect up to 5 devices and avoid roaming fees. Easy delivery and return!

Wifivox it's a pocket-sized device that provides wireless Internet access wherever you go in Turks & Caicos. You can even share your connection with your family and friends since you can connect up to 5 devices simultaneously. In Turks & Caicos you will enjoy 1 GB per day at maximum speed for just 7.95 € per day. Once you reach the limit, speed will be reduced until the next day when you will be able to surf at maximum speed again. We also have available in Turks & Caicos a 2 Gb/day data plan for 10.95 € per day or a 3 Gb/day data plan for 11.95 € per day.

Avoid surprises with our flat fee of 7,95 € per day! You can order your Wifivox now for your trip to Turks & Caicos in https://blog.travelwifi.com/turksandcaicos/

Enjoy Turks & Caicos to the fullest visiting its main attractions!

This group of islands harbors an indescribable natural wealth, natural parks and marine reserves, paradisiacal beaches, exuberant forests, natural lakes, terrestrial and marine fauna… a true natural paradise.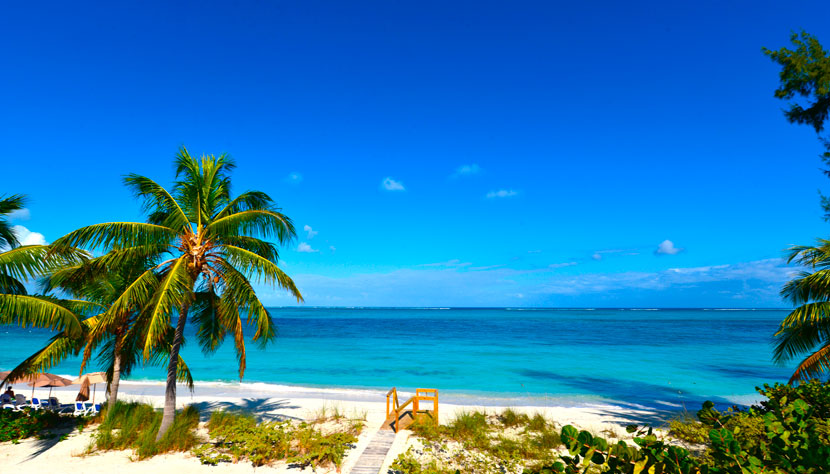 Do not miss Franch Cay's reserve, Columbus Landfall National Park or Caicos Conch Farm, all of them are places of preservation of local fauna and flora.
Providenciales houses one of the most beautiful beaches in the world, Grace Bay, do not hesitate to relax on the sand and under the sun of this spectacular beach.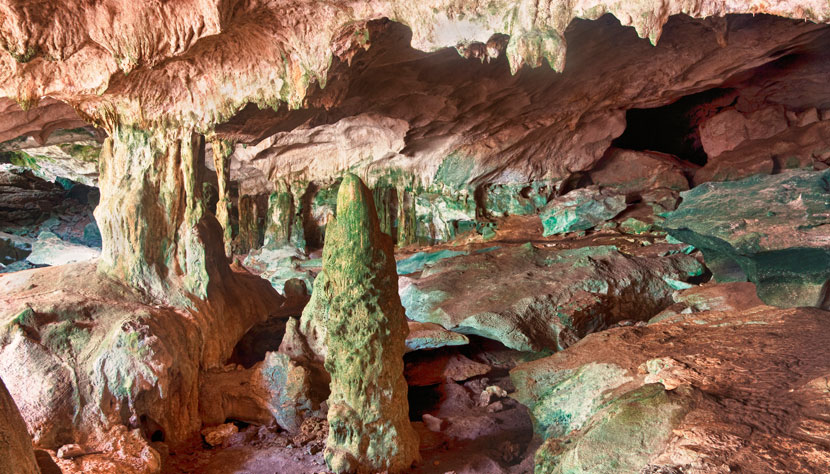 The capital of Cockburn Town is located on the largest island, Grand Turk. Stroll through the city and discover its traditional wooden houses and colonial architecture.
It should be noted that under the coastal waters of this paradisiacal archipelago we find the largest coral reef in the Caribbean, if you are a lover of water activities, this is your place.

Do not hesitate to visit Central Caicos and discover its wild natural landscapes, the Conch Bar Caves National Park houses the largest caves and cliffs in the Caribbean.

Visit all these amazing places with Wifivox to stay connected at all times wherever you are!

Check out the following useful facts before visiting Turks & Caicos:

Average temperature and rainfall: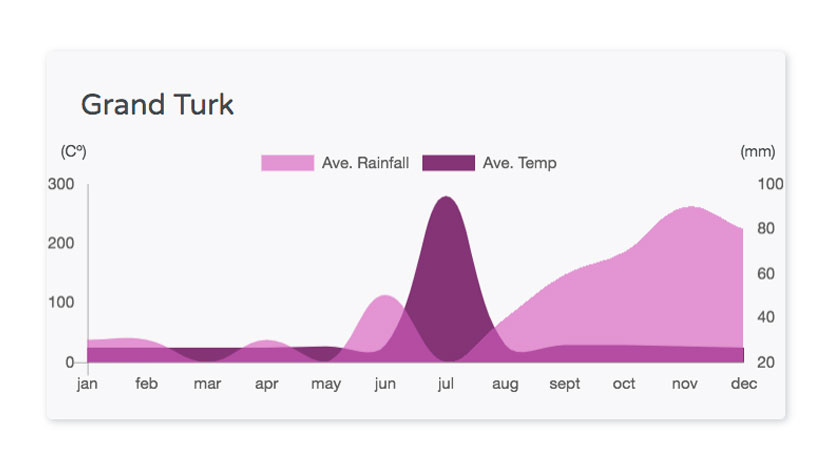 Tipping etiquette:
Tipping in Turks and Caicos Islands is quite common, like in most Caribbean islands. The average tip in most service establishments is around 10-15% if not already included in the bill. Though tipping tour guides and taxi drivers is not mandatory, a 5-10% tip or a round up will be appreciated.

Currency: Dollar

TOP 3 Places to see in Turks & Caicos:
1. Grace Bay
2. Bight Reef
3. Taylor Bay Beach

Voltage: 120 V

Languages:
English
Haitian
Spanish

Health:
There is no especial vaccine required to travel to Turks and Caicos Islands as long as you are up-to-date on routine vaccines.