Enjoy 4G pocket wifi everywhere in United Arab Emirates, just for 7,95 € per day. Connect up to 5 devices and avoid roaming fees. Easy delivery and return!

Wifivox it's a pocket-sized device that provides wireless Internet access wherever you go in United Arab Emirates. You can even share your connection with your family and friends since you can connect up to 5 devices simultaneously. In UAE you will enjoy 1 GB per day at maximum speed for just 7.95 € per day. Once you reach the limit, speed will be reduced until the next day when you will be able to surf at maximum speed again. We also have available in United Arab Emirates a 2 Gb/day data plan for 10.95 € per day or a 3 Gb/day data plan for 11.95 € per day.

Avoid surprises with our flat fee of 7,95 € per day! You can order your Wifivox now for your trip to UAE in https://blog.travelwifi.com/unitedarabemirates/

Enjoy United Arab Emirates to the fullest visiting its main attractions!

Burj Khalifa, the tallest building in the world, is an icon of Dubai and the United Arab Emirates in general. It is advisable to book the ticket in advance, not only to save money but also to guarantee the entrance at the time you want.
The Palm Jumeirahy and The World are two artificial complexes built right on the desert; beaches, housing complexes, shops… walk around and discover them.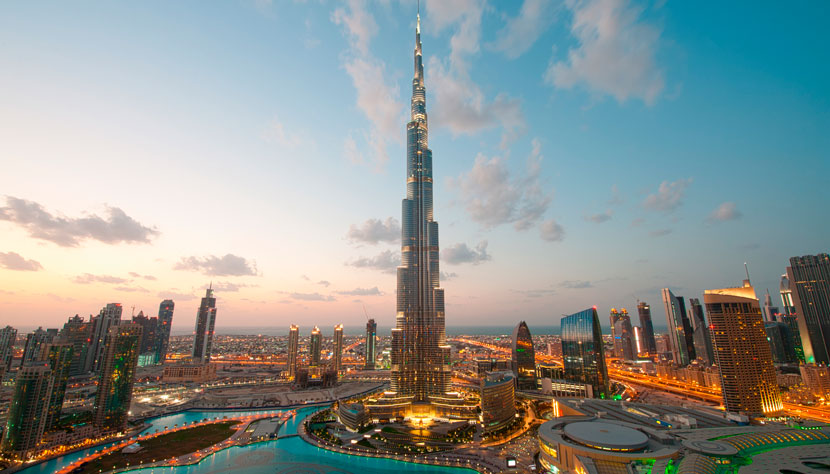 Visit the Sheikh Zayed Mosque, located in the city of Abu Dhabi. It's the largest and one of the most beautiful mosques in the Arab Emirates, thousands of precious stones were used to decorate it. The mosque can be visited by people of any religious belief.
Another must-see is the Burj Al Arab hotel, this building is one of the most extravagant and luxurious in the world.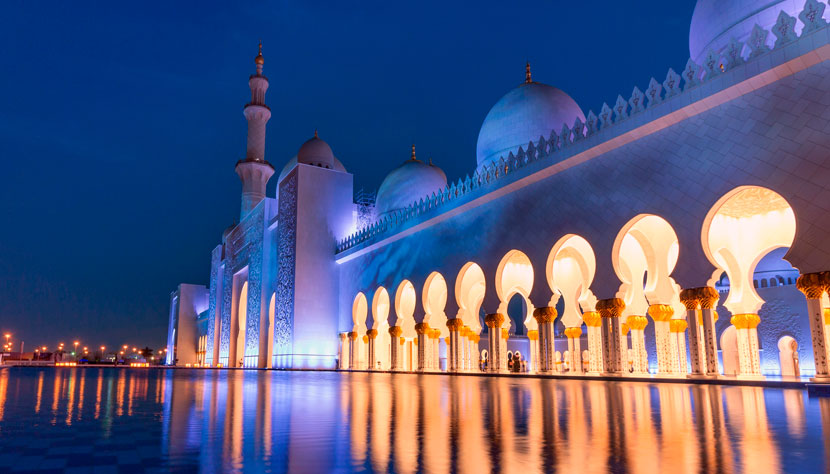 Dubai is also known as 'the city of gold', so do not forget to visit the Gold Souk, the largest gold market in the world. You'll find all kinds of jewels and precious stones. Even if you do not intend to buy a jewel, this market is worth a visit.
Of course, there is no trip to the UAE without visiting one of its multiple shopping centers. The most popular ones are the Emirates Mall and the Dubai Mall, this second one is one of the largest shopping centers in the whole world.
If you travel with children (or even without them), the Wild Wadi water park is the perfect choice to spend the day! This is a huge water park that offers multiple attractions for all ages, a day of fun is guaranteed!

Visit all these amazing places with Wifivox to stay connected at all times wherever you are!

Check out the following useful facts before visiting United Arab Emirates:

Average temperature and rainfall


UAE Tipping etiquette:
Tipping in United Arab Emirates is quite common. The average tip in most service establishments is around 10-15% if not already included in the bill. Most tourist guides, taxi drivers and beauty&spa therapists will expect a 10% tip or round up.

Currency: Emirati Dirham

TOP 3 Places to see in UAE:

1. Sheikh Zayed Mosque
2. Hajar Mountains
3. Burj Khalifa

Voltage: 220 V

Languages:
Arabic
English

Health:
You may need the Hepatitis A and Typhoid vaccines if your plan on visiting rural areas.