Enjoy 4G pocket wifi everywhere in Uruguay, just for 7,95 € per day. Connect up to 5 devices and avoid roaming fees. Easy delivery and return!

Wifivox it's a pocket-sized device that provides wireless Internet access wherever you go in Uruguay. You can even share your connection with your family and friends since you can connect up to 5 devices simultaneously. In Uruguay you will enjoy 1GB per day at maximum speed for just 7,95 € per day. Once you reach the limit, speed will be reduced until the next day when you will be able to surf at maximum speed again. We also have available in Uruguay a 2 Gb/day data plan for 10.95 € per day or a 3 Gb/day data plan for 11.95 € per day.

Avoid surprises with our flat fee of 7,95 € per day! You can order your Wifivox now for your Uruguayan trip in https://blog.travelwifi.com/uruguay/

Enjoy Uruguay to the fullest visiting its main attractions!

Uruguay is a country that, despite its small size with just over 3 million inhabitants, will surprise you. It's capital, Montevideo. This area's style is far from the clear colonial influence of other Latin American cities. Montevideo has a different appeal… tall soviet style buildings mingle with others of neoclassical influence.
The cultural life of Montevideo is another plus. Theaters, museums, exhibitions and an unstoppable nightlife. You should not miss the famous bar Fun Fun, a classic where you will enjoy tango and gaucho music.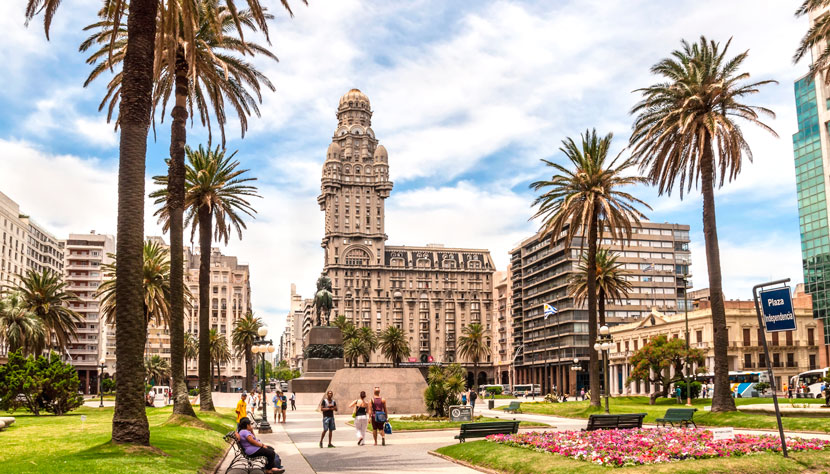 One of the most beautiful and isolated natural places to see in Uruguay is Cabo Polonio. You will leave behind civilization to get into the rustic and natural landscape.
If you don't like meat, maybe you should rethink traveling to Uruguay.
Magnificent quality of the meat that is cooked with firewood, giving it an extra point of flavor. Churrasco, grilled strip, liver, kidney, chorizo, sweetbreads, chinchulines (pieces of intestine), blood sausages, etc.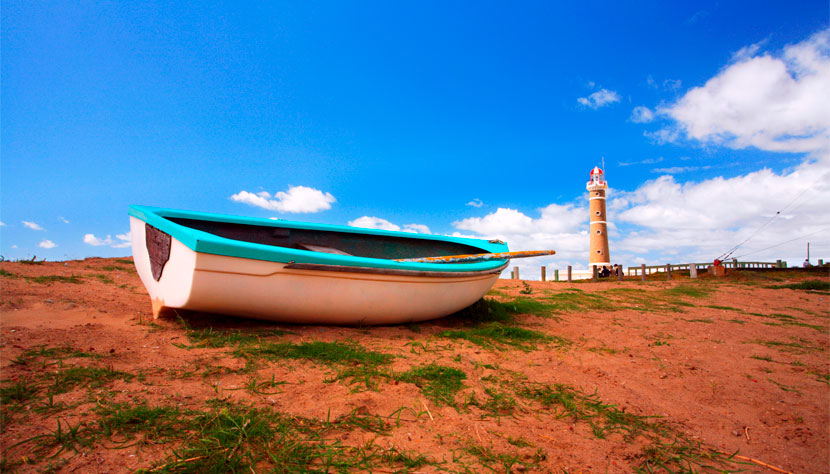 Colonia del Sacramento or simply Colonia is a small town where you can take the ferry that crosses the historic and beautiful Rio de La Plata.

Visit all these amazing places with Wifivox to stay connected at all times wherever you are!

Check out the following useful facts before visiting Uruguay:

Average temperature and rainfall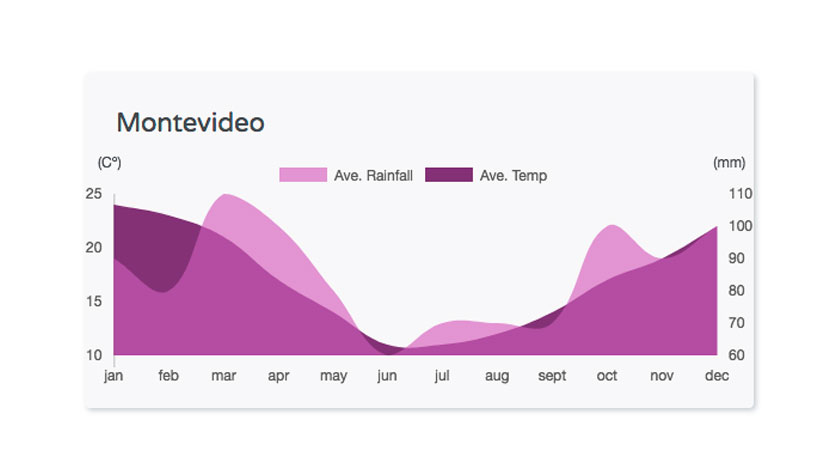 Uruguayan Tipping etiquette:
Tipping in Uruguay is quite common. The average tip in most service establishments is around 10% if not already included in the bill. Most tour guides will expect a 10% tip or round up. Tipping taxi drivers isn't mandatory but a round up will be appreciated.

Currency: Uruguayan peso

TOP 3 Places to see in Uruguay:

1. Barrio Historico
2. Rambla de Montevideo
3. Teatro Solis

Voltage: 220 V

Languages:
Spanish
Portuguese dialect
English

Health:
You may need the Hepatitis A, B and Typhoid vaccines if your plan on visiting rural areas.