Enjoy 4G pocket wifi everywhere in Uzbekistan, just for 6,99 € per day. Connect up to 5 devices and avoid roaming fees. Easy delivery and return!

Wifivox it's a pocket-sized device that provides wireless Internet access wherever you go in Uzbekistan. You can even share your connection with your family and friends since you can connect up to 5 devices simultaneously. In Uzbekistan you will enjoy 500 MB per day at maximum speed. Once you reach the limit, speed will be reduced until the next day when you will be able to surf at maximum speed again. We also have available in Uzbekistan a 1 Gb/day data plan for 9.99 € per day.

Avoid surprises with our flat fee of 6,99 € per day! You can order your Wifivox now for your trip to Uzbekistan in https://blog.travelwifi.com/uzbekistan/

Enjoy Uzbekistan to the fullest visiting its main attractions!

Delve into the sands of the Kyzyl Kum desert, which is home to numerous ruins of ancient fortresses.
The most imposing and large of them is Ayaz Kala, formed by three impressive buildings that form a group unit, something really awesome to observe.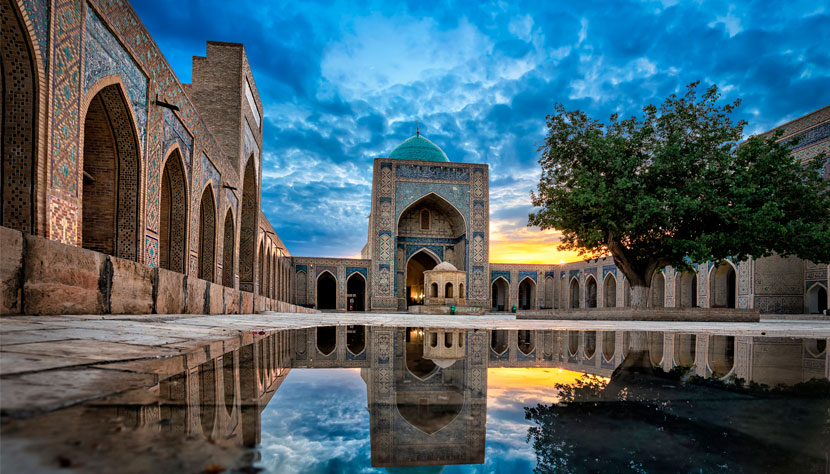 A must visit is the walled city of Itchan Kala, in Jiva, considered a World Heritage site. Enjoy the spectacular views from the ancient Kukhna fort.
Samarkand is the most visited city in the country. You cannot miss the impressive mausoleum of Gur-e-Amir and Zhah-i-Zinda.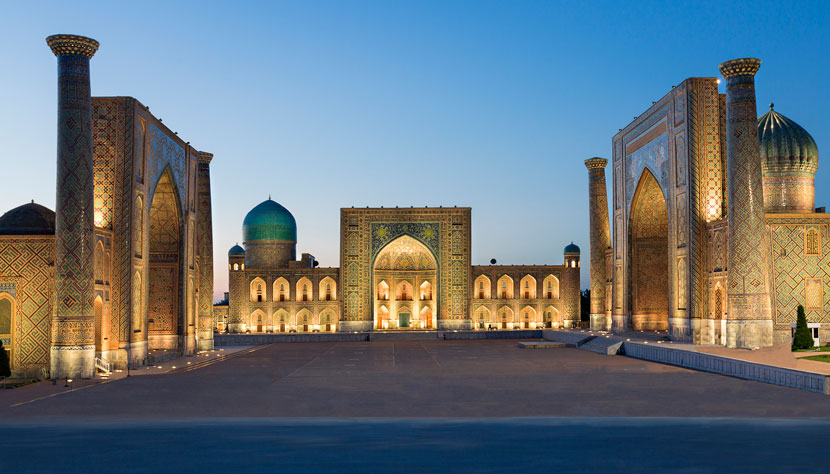 The spectacular Plaza Registan on its own will make the whole trip to Uzbekistan already worth it, this gigantic square is formed by three imposing madrassa.

The oldest of the three is that of Ulugh Beg, the central one, that of Tilla-Kari, is entirely covered in gold, and the last one, Sher Dor's madrassa, is the one of the lions.

Visit all these amazing places with Wifivox to stay connected at all times wherever you are!

Check out the following useful facts before visiting Uzbekistan:

Average temperature and rainfall: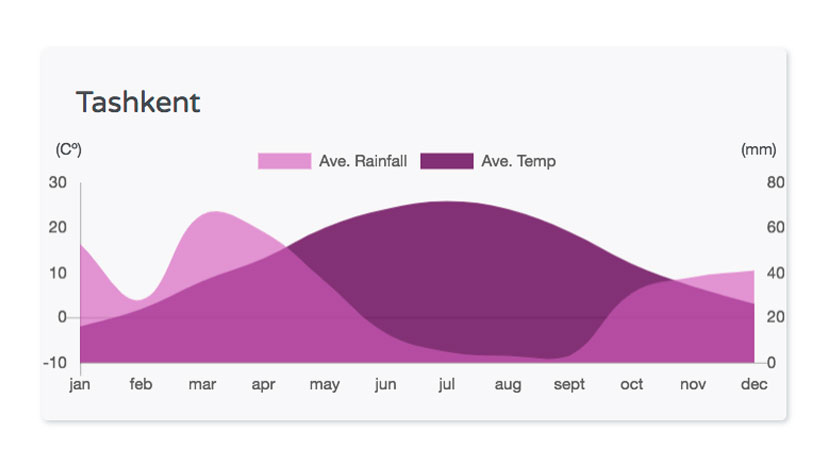 Tipping etiquette:
Tipping in Uzbekistan isn't very common. A 10% of service charge may be included in the bill of high-end restaurants mostly. One may give an extra 5% if the service was exceptional. Most tour guides will expect a 5% and though tipping taxi drivers is not mandatory, a round up will be appreciated.

Currency: Uzbekistani som

TOP 3 Places to see in Uzbekistan:
1. Chorsu Bazaar
2. Boi-Bulok caves
3. Ulugh Beg observatory

Voltage: 220 V

Languages:
Uzbek
Russian
Tajik

Health:
There is no especial vaccine required to travel to Uzbekistan as long as you are up-to-date on routine vaccines.