Enjoy 4G pocket wifi everywhere in Vanuatu, just for 6,99 € per day. Connect up to 5 devices and avoid roaming fees. Easy delivery and return!

Wifivox it's a pocket-sized device that provides wireless Internet access wherever you go in Vanuatu. You can even share your connection with your family and friends since you can connect up to 5 devices simultaneously. In Vanuatu you will enjoy 500 MB per day at maximum speed. Once you reach the limit, speed will be reduced until the next day when you will be able to surf at maximum speed again. We also have available in Vanuatu a 1 Gb/day data plan for 9,99 € per day.

Avoid surprises with our flat fee of 6,99€ per day! You can order your Wifivox now for your trip to Vanuatu in https://blog.travelwifi.com/vanuatu/

Enjoy Vanuatu to the fullest visiting its main attractions!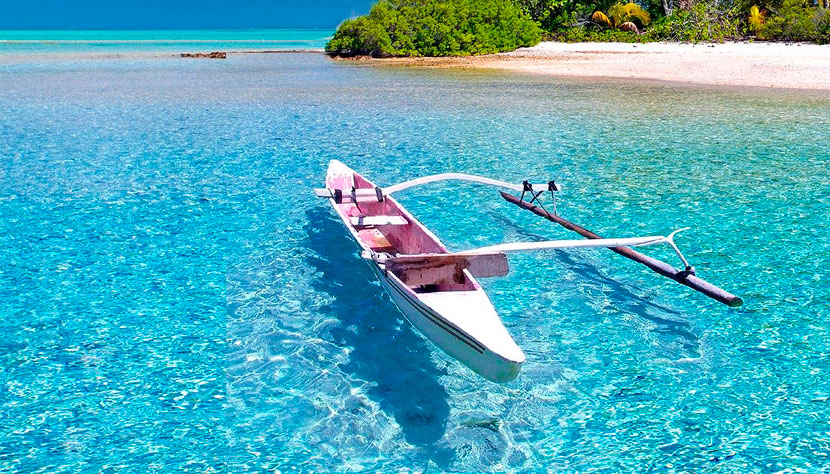 Efate Island is the main and most visited of the Vanuatu archipelago, here we find the nation's capital.

Port Vila is the capital of the country and one of the most beautiful cities in the entire oceanic continent, it is set around a beautiful bay, with picturesque colorful houses, lush tropical vegetation and an elegant colonial atmosphere. In the city you can visit the Cultural Center, the Independence Park, the French Quarter or the Nambatu hill, from where you can get unbeatable views of the city.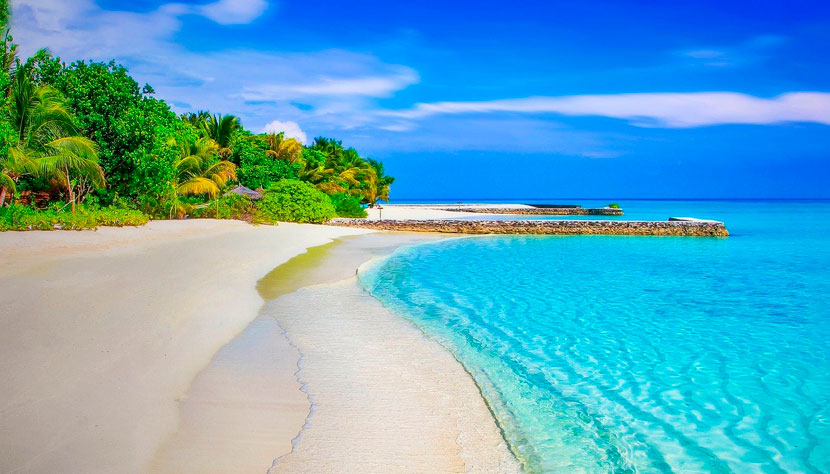 From Port Vila you can make excursions to several places of interest such as the island of Ifira, where the best beaches are located, Pango Point to visit the town of Pango and Epanguel beach, or the spectacular Erakor and Emden lagoons.

Do not miss Lolima's waterfalls and take a dip in its natural pools. The access to the waterfalls is through the forest, so it is preferable to go with a local guide's company.

In the Tafea archipelago, the island of Tanna is worth a visit, where you can ascend the Yasur volcano and attend to fun traditional festivals with locals dressed in typical clothes.

Visit all these amazing places with Wifivox to stay connected at all times wherever you are!

Check out the following useful facts before visiting Vanuatu:

Average temperature and rainfall: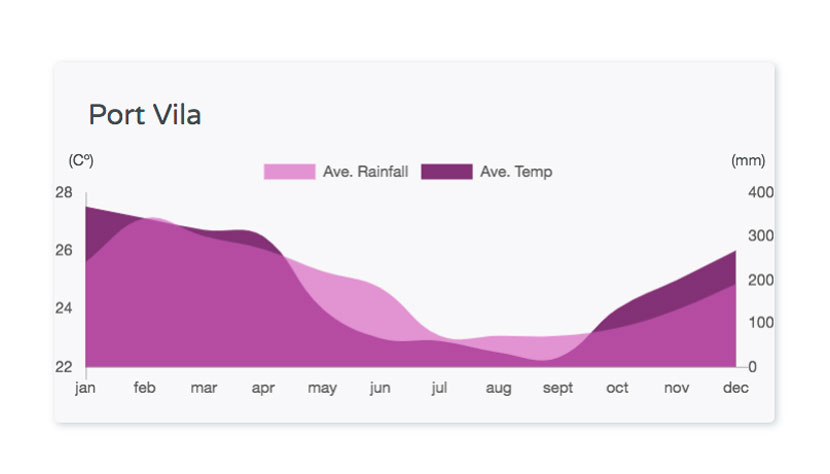 Tipping etiquette:
Tipping is not mandatory nor expected, it will not be included it in the bill either, although 10% of the bill (depending on the service) will be received willingly.

Currency: Ni-Vanuatu Vatu

TOP 3 Places to see in Vanuatu:
1. Millennium Cave
2. National Museum of Vanuatu
3. Mele Cascades

Voltage: 240 V

Languages:
English
French
Bislama

Health:
Make sure you have the usual vaccinations up to date before every trip. It is recommended to be vaccinated against hepatitis A and typhoid fever.