Enjoy 4G pocket wifi everywhere in Western Sahara, just for 6,99 € per day. Connect up to 5 devices and avoid roaming fees. Easy delivery and return!

Wifivox it's a pocket-sized device that provides wireless Internet access wherever you go in Western Sahara. You can even share your connection with your family and friends since you can connect up to 5 devices simultaneously. In Western Sahara you will enjoy 500 MB per day at maximum speed. Once you reach the limit, speed will be reduced until the next day when you will be able to surf at maximum speed again. También tenemos disponible en Sahara Occidental la opción de 1 Gb de datos diarios por 7,99 € al día y de 2 Gb de datos diarios por 11,99 € al día.

Avoid surprises with our flat fee of 6,99€ per day! You can order your Wifivox now for your trip to Western Sahara in https://blog.travelwifi.com/westernsahara/

Enjoy Western Sahara to the fullest visiting its main attractions!

Do not miss the famous city of Bojador, which also houses the popular "Cabo Bojador" with its tall and imposing lighthouse.
Visit the city of Smara and the stone remains of the great Maalainin Zawiy fortress, which formerly also housed an enormous mosque.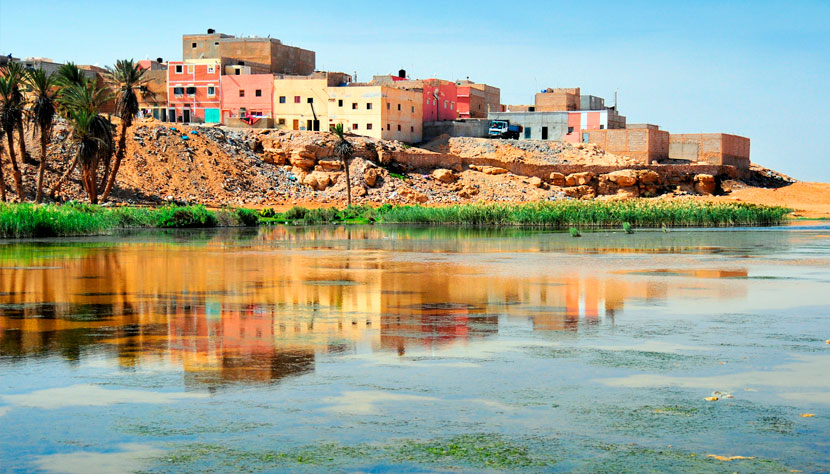 Dakhla is a picturesque fishing village where you can enjoy the beach and the sea, but if you move a little away from the coast, you can also feel as if you were in the middle of the Sahara desert, since this huge desert touches this city. Visit its military fortress, its modern Catholic church, and the imposing Assona mosque, all points of interest for visitors.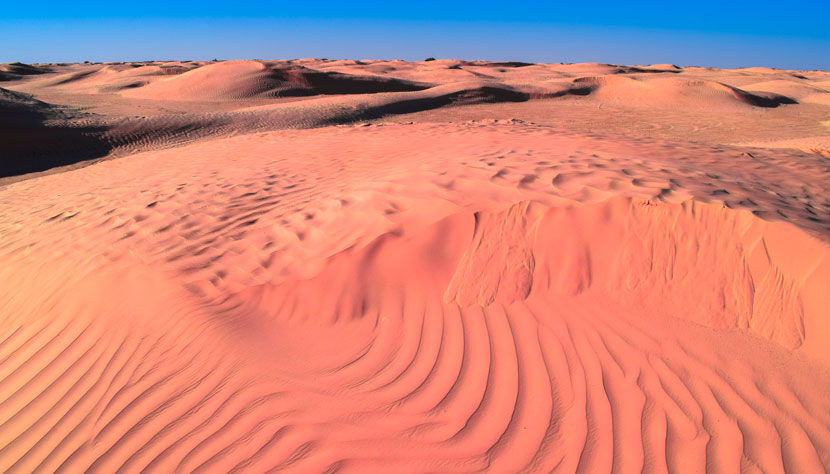 Do not miss the small town of Guelta Zemmur, this city acts as an enormous oasis, it retains rainwater for long periods of time. Previously this was one of the most important military fortresses in the country.

Visit all these amazing places with Wifivox to stay connected at all times wherever you are!

Check out the following useful facts before visiting Western Sahara:

Average temperature and rainfall: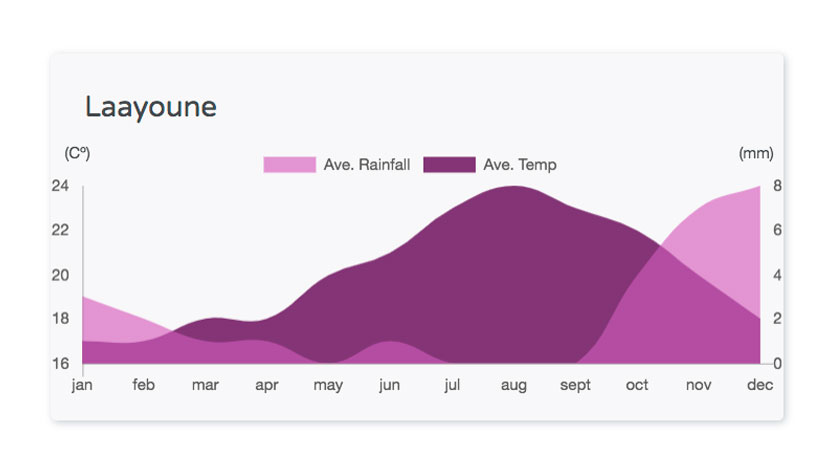 Tipping etiquette:
Tipping in Western Sahara has become more common as tourism increases. The average tip in is around 5-10% if not already included in the bill. Tipping tour guides isn't customary if the tour has been arranged by an agency, otherwise a tip will be expected. Tipping taxi drivers is appreciated.

Currency: Moroccan Dirham

TOP 3 Places to see in Western Sahara:
1. Dakhla Peninsula
2. Assona Mosque
3. Cueva del diablo

Voltage: 220 V

Languages:
Arabic
Spanish
French

Health:
You may need the Hepatitis A, B and Typhoid vaccines if your plan on visiting rural areas.