Enjoy 4G pocket wifi everywhere in Zambia, just for 7,95 € per day. Connect up to 5 devices and avoid roaming fees. Easy delivery and return!

Wifivox it's a pocket-sized device that provides wireless Internet access wherever you go in Zambia. You can even share your connection with your family and friends since you can connect up to 5 devices simultaneously. In Zambia you will enjoy 1 GB per day at maximum speed for just 7.95 € per day. Once you reach the limit, speed will be reduced until the next day when you will be able to surf at maximum speed again. We also have available in Zambia a 2 Gb/day data plan for 10.95 € per day or a 3 Gb/day data plan for 11.95 € per day.

Avoid surprises with our flat fee of 7,95 € per day! You can order your Wifivox now for your trip to Zambia in https://blog.travelwifi.com/zambia/

Enjoy Zambia to the fullest visiting its main attractions!

The South Luangwa National Park is a must see, you'll be surprised by its beautiful landscape and wildlife.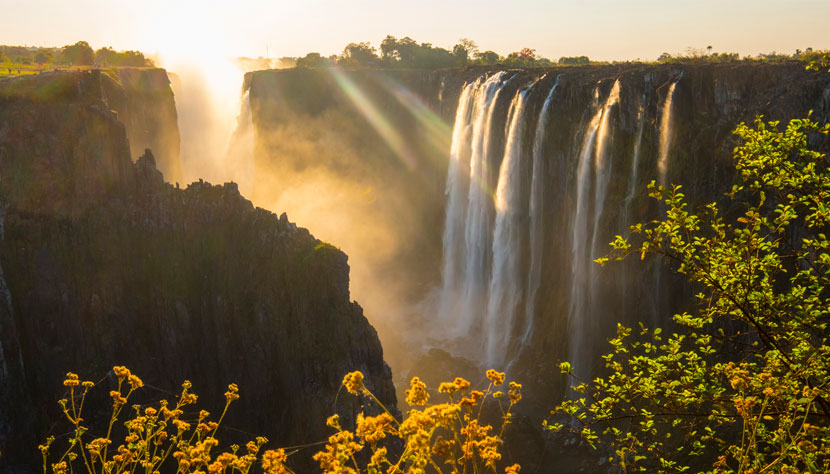 Discover the Zambezi River, the best way is in a canoe ride, most safaris include this option. During the pleasant ride you'll be able to spot wild animals in their natural habitat.
Do not miss the imposing Victoria Falls, they are one of the biggest tourist attractions in the country, you'll not be disappointed.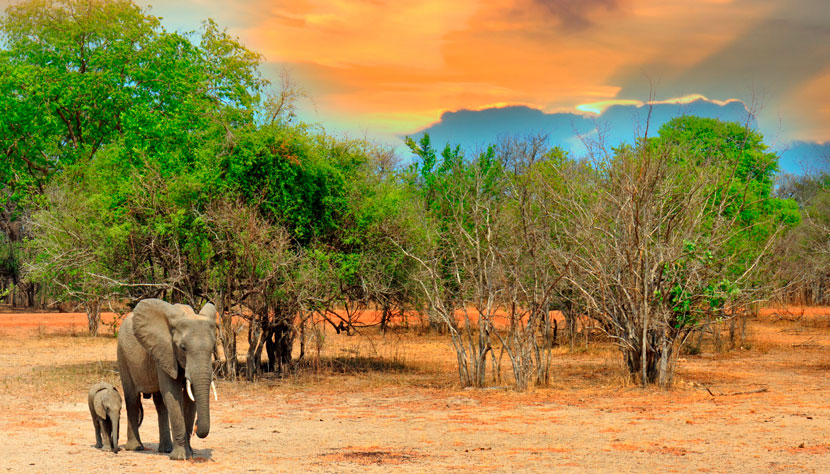 The Kafue National Park is the largest in the country and one of the largest in the world, its wide range of animal species make it a must visit.
Do not miss the exotic and impressive Kariba Lake, where the Zambezi River ends. The largest artificial lake and reservoir in the world.

Visit all these amazing places with Wifivox to stay connected at all times wherever you are!

Check out the following useful facts before visiting Zambia:

Average temperature and rainfall: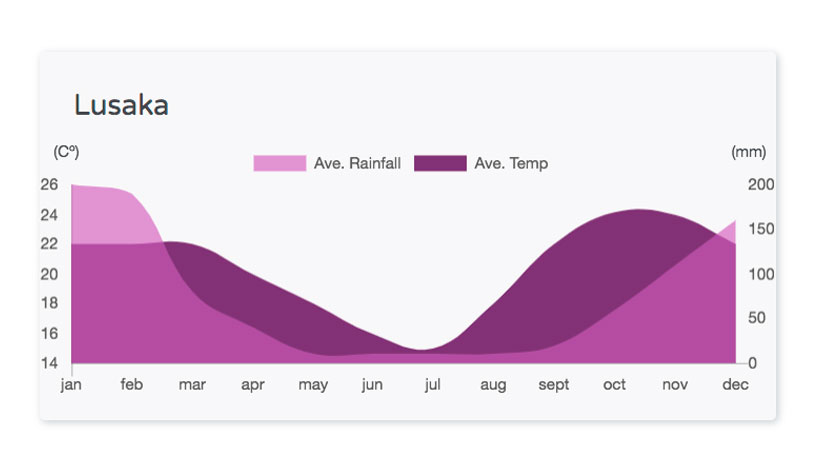 Tipping etiquette:
Tipping isn't very common in Zambia. A 10% service charge is generally included in the bill of restaurants and hotels and additional tips aren't mandatory, however it's usual to tip a 5-10% the safari staff and the tour guides.

Currency: Zambian Kwacha

TOP 3 Places to see in Zambia:
1. Victoria waterfalls
2. Livingstone Museum
3. Shiwa Ngandu

Voltage: 230 V

Languages:
Bemba
English

Health:
You may need the Hepatitis A and Typhoid vaccines if you plan on visiting rural areas. There's also risk of malaria.