The Great Pyramid of Giza is the only one of the seven wonders of the ancient world that still stands. The Egyptian pyramids are the most impressive structures built by humans in ancient times. Many of the pyramids are still standing for us to discover.

They were built as burial sites for the Pharaohs. The Egyptians believed that Pharaoh would need certain things to succeed in the afterlife, so they were buried with all their treasures and precious objects.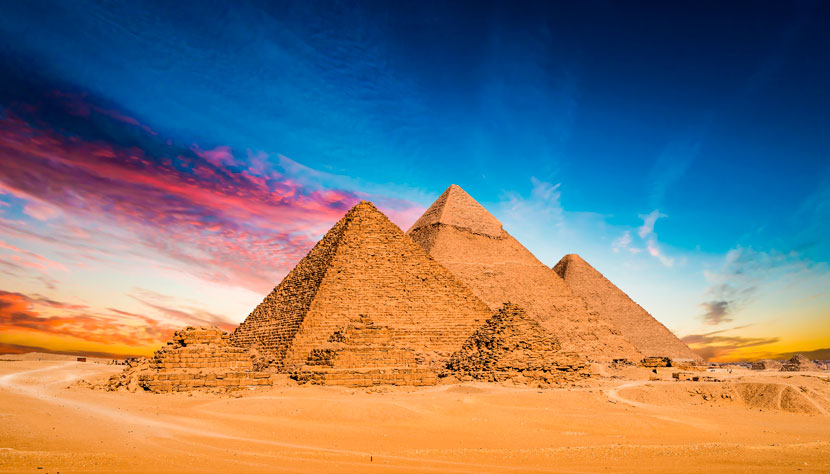 There is a great mystery behind the Egyptian pyramids and this is… how were they built? Archaeologists have tried to solve this mystery for years.
The theory that is held is that thousands of slaves were used to cut the large blocks of stone and then move them up the pyramid slowly using ramps. Scientists estimate that it took at least 20,000 workers for 23 years to build the Great Pyramid of Giza. Since the pyramids construction was so slow, Pharaohs ordered to start building them as soon as they were named rulers.

In the deepest part of the pyramid is where the Pharaoh's burial chamber is found, full of treasures and other precious objects. Other rooms were located near Pharaoh's chamber for his family members and servants.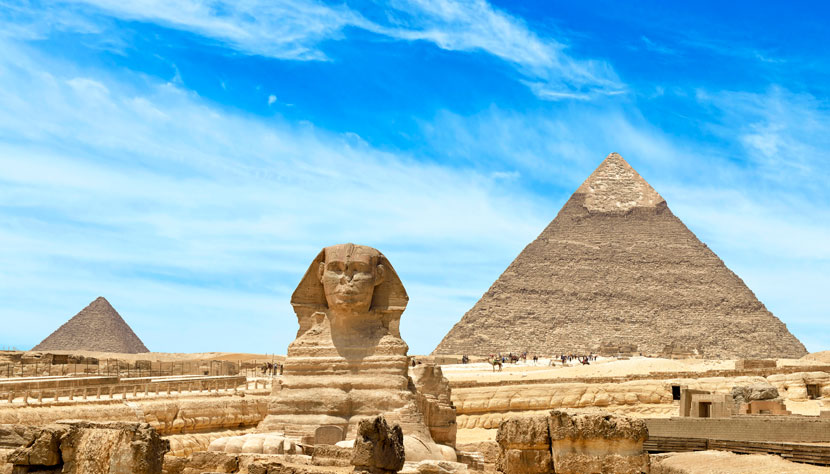 False funeral chambers, false passages and deadly traps were also built to deceive the thieves who tried to steal the Pharaoh's valuable treasures.

Another interesting fact about the pyramids is that they are built on the west side of the Nile River, this is a superstitious matter, the western side was associated with the land of the dead.

Visit the incredible pyramids of Egypt with Wifivox! To stay connected and enjoy the experience by sharing it with your friends and loved ones. Rent yours here https://blog.travelwifi.com/egypt/