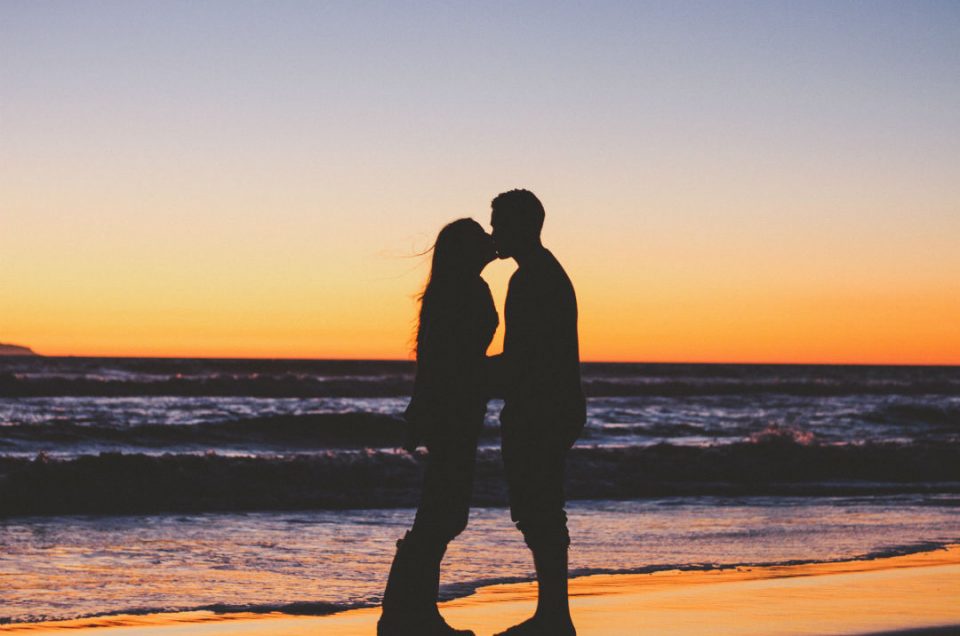 The spirit of Valentine's Day is true romance. Something which, let's be honest, isn't well represented by a card, a bunch of flowers and a box of chocolates. It should be about two people spending quality time together. What better reason than to use it to take some time out and travel, even if just for a few days.
Yes, it is February and not everywhere in the world has the best weather given that Valentine's Day is largely celebrated by Christian countries in the northern hemisphere (apart from Australia). But let's fire Cupid's arrow at the map and see where it lands for the best places in Europe and North America to take a romantic short break at this time of year.
1. Lisbon, Portugal
The Portuguese capital deserves to feature on this list even if other European cities have more immediate associations with romance. Lisbon is compact, easy to get around and not so huge that you feel overwhelmed with options. At sunset, visit one of the many "Miradouros" or scenic viewpoints that are dotted around the city (the Miradouro de Sao Pedro de Alcantara is our favorite). It's perfect for an expression of love. Maybe even a proposal?
2. Charleston, South Carolina, USA
The port city of Charleston is a low-key place of traditional charm that's perfectly suited to couples who want to escape the rush and relax. Stroll through the historic district, enjoy time in nature at the Magnolia Plantation & Gardens or even find your own secluded spot in the sand dunes at Kiawah Island to curl up in and get away from it all.
3. Sorrento, Italy
Some of the obvious romantic destinations in Italy, like Venice, are just too cold at this time of year. Save those for later in spring. Instead we've looked a little farther south to Sorrento, the gateway to the beautiful Amalfi Coast. Its clifftop location is stunning, looking out over the Bay of Naples. Some say the lack of a beach is a drawback as a summer destination, which makes it all the better as a choice for visiting in the quieter months. If you want to hire a car to explore, you'll also find the narrow roads much more enjoyable when they're not clogged with summer traffic.
4. Sonoma, California, USA
The Sonoma Valley is well known for producing some of the best wines in North America. Easily accessible from San Francisco, the region's rolling hills are full of charming hotels and luxurious spa resorts to suit most budgets. You won't struggle to find plenty of people offering chauffeured wine tours of the best vineyards and wineries and if you need to blow the cobwebs away you can head out to the coast to take in one of the many beaches within the Sonoma Coast State Park.
5. Reykjavik, Iceland
OK so we said Venice was too cold, now we're suggesting Iceland? Hear us out, because if you can embrace the cold then you can enjoy an experience which is both highly romantic and awe-inspiring at the same time. We are of course, talking about the Aurora Borealis or Northern Lights. Iceland's clear skies make it the best place to see this spectacular light show and the winter months are the best time to go.
6. St. Augustine, Florida, USA
If warmer weather is your thing then Florida always delivers. For a smaller, more intimate city break, try St. Augustine just down the coast from Jacksonville. It's the oldest continuously settled city in America (since 1565) and combines pretty colonial architecture, plenty of museums and culture and a fantastic coastline to explore.
7. Paris, France
Paris is simply not possible to leave off this list. It is the city most synonymous with love, romance and Valentine's Day. Why? It's like a cocktail with the perfect ingredients of glamour, sophistication, a hundred different ways to treat yourself surrounded by beautiful people speaking a language that seems inextricably linked to romance. If you want to fall in love, there's nowhere else that is more likely to sprinkle some stardust for you.
8. New Orleans, Louisiana, USA
If you'd like a livelier experience to celebrate Valentine's Day then there is only one place to be, New Orleans, as it coincides with the Mardi Gras celebrations. Coming just one day after Fat Tuesday, the city will be busy and hotels may be hard to come by so this is a Valentine's trip you'll need to think about planning well in advance. But it's a great party to be part of!
9. Dubrovnik, Croatia
Dubrovnik has a fantastic pedestrian-only old town that will transport you back centuries and make you feel as though you're living in some kind of fairytale (or on the set of Game of Thrones, much of it was filmed here). It's a place of lots of little surprises to find as you explore, great accommodation and dining options and is somewhere that is really taking off as a European destination for couples.
10. New York City, New York, USA
Just as Paris couldn't be ignored, neither can NYC. We've seen too many of the great romantic movies set in this town (Breakfast at Tiffany's, West Side Story, When Harry Met Sally) and it's just go too many things to do, day or night, any of which would make for the best date of your life! The classic attractions like The Empire State Building, The Lincoln Center, Central Park, The High Line… it's endless!
Wherever you choose to spend Valentine's Day you can share your experiences anywhere in the world in real-time by using a Tep portable wifi device. The device is only $8.95 per day for unlimited data usage, plus, you and your friends or family can all share one device (up to 5 gadgets can connect at a time). Tep's portable device is amazingly travel-friendly too, it will slip into a handbag, pocket or rucksack. Find out more or buy/rent a device here.