Finally! We are extremely proud to announce our new website launch.
Renting your Wifivox pocket device will be even easier now! The new website is very intuitive… you'll find the answer to every question you might have with our new finder. The website is now available in English or Spanish.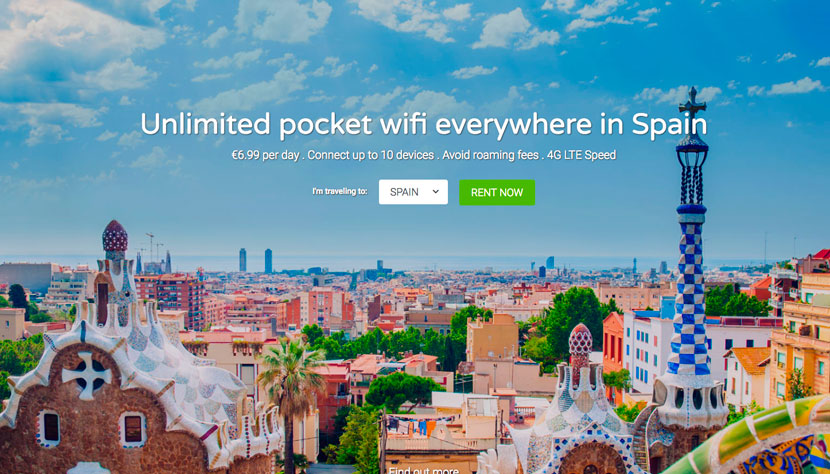 We have improved our Rental form to make the booking process much easier, where you can finish your rental in just 3 easy steps.
You can book Wifivox for your trips all over the world, we cover more than 140 countries. With our coverage map you can check if Wifivox works wherever you are going, all around the globe.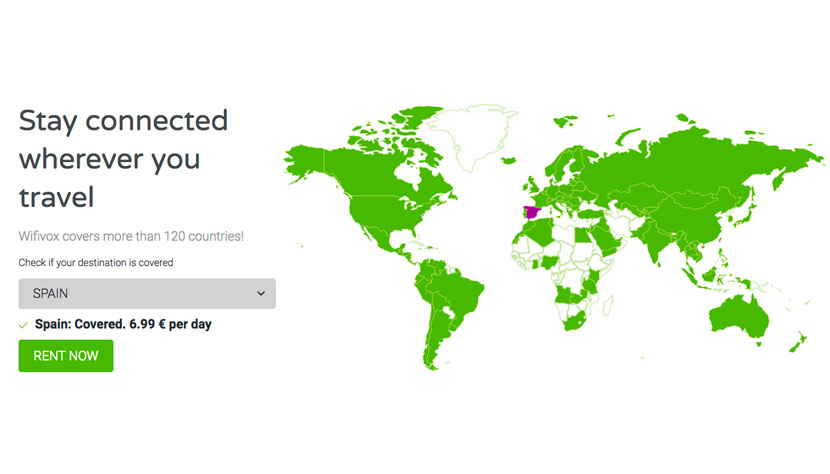 When you select your destination some useful information will come up, like what type of plug do they use, the weather or the main places to visit.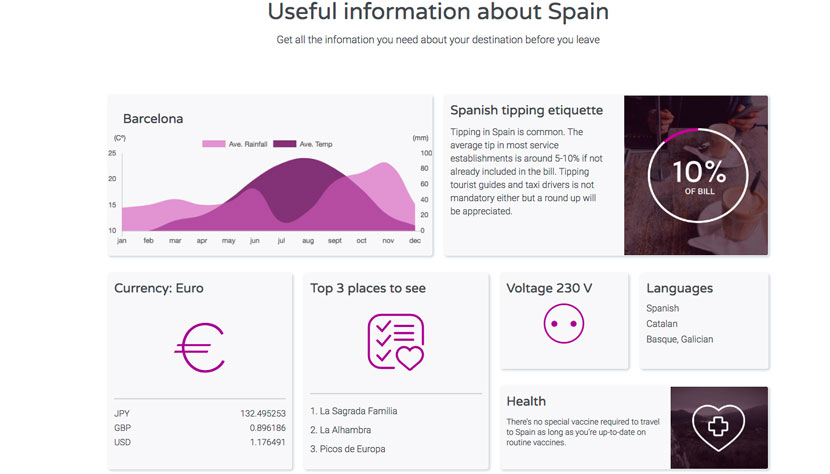 We also have included a "Pro Travellers" section where you can actually buy a Wifivox for yourself so you can use it whenever you need and take it with you to all your trips, you'll only pay when you connect to your device!
If you're not sure about your rental, don't worry, you can check the price range of your renting period without any payment obligations, easy and quick with our pricing calculator.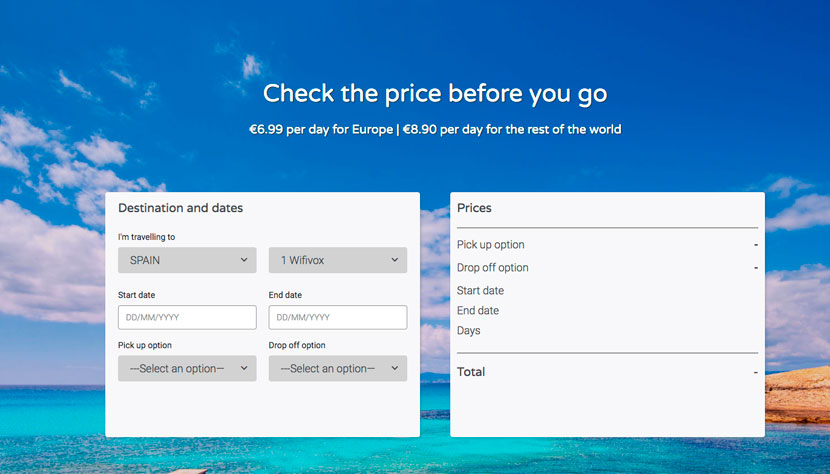 We also have an interactive map of all the pick up/ drop off points in Spain and Europe, so you can easily find the one that suits you best.
Check out our Affiliate program, is easy and free to join and requires no technical knowledge, you'll be able to make money with Wifivox!
Stop by our renewed blog, where we upload new interesting posts every week!
The new website has a section dedicated to our customers reviews, so you can be aware of others experiences and improve yours.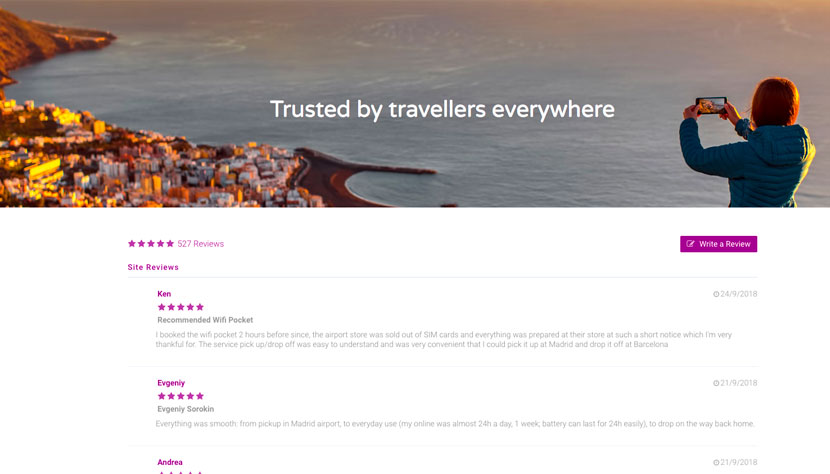 And of course, we will still offer our online chat support for any question you might have, you will have instant answers to help you move around the website or solve any concerns.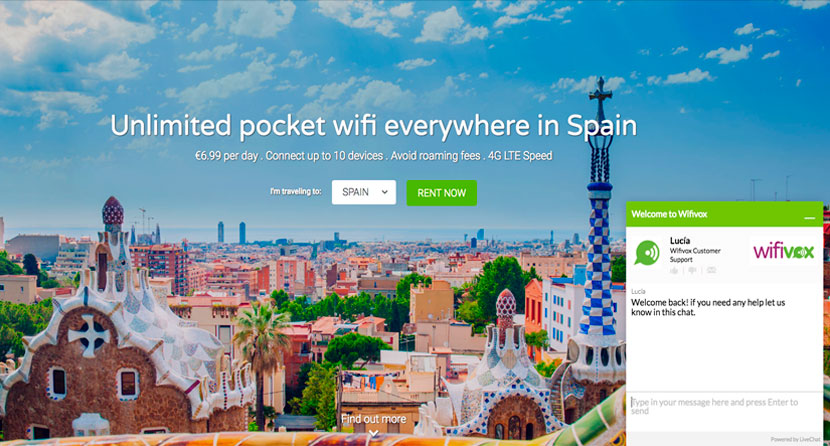 Make sure to drop by and check it out! https://blog.travelwifi.com/