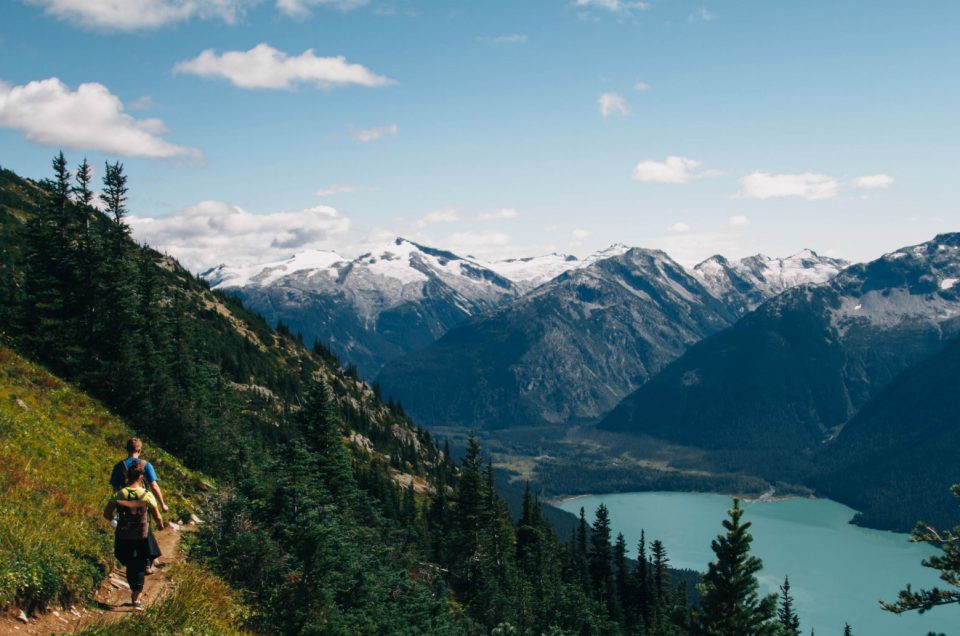 Taking a long roam through Europe in the warm spring and summer months is one of the best travel experiences you can have. Every year thousands of people grab a backpack and an Interrail pass and head across the continent in search of adventure. Europe is incredibly diverse, a heady mix of languages, cultures and landscapes. But it can also be expensive, especially once high season and mainstream holidaymakers arrive. So, to make the most of your budget we've taken a look at ten destinations in Europe you can enjoy without breaking the bank.
1. Kiev, Ukraine
Ukraine has had a somewhat troubled recent history, but this is confined to the eastern border with Russia and shouldn't put you off visiting Kiev several hundreds of miles to the west. Despite this, many travelers are yet to return which means prices are currently extremely cheap. Kiev's café scene is great and the real advantage of this city is its prices mean you don't have to watch every cent, you can afford to treat yourself to a few luxuries which would be unaffordable elsewhere!
2. Krakow, Poland
Krakow has been well-known for its excellent value for money for some time, but it hasn't yet translated into a rise in prices, so it remains a hotspot for backpackers. Part of the reason for its popularity is its old-world charm, a historic city with so much to take in just by walking around. Some night-time spots are a little more expensive, but you won't have to look too hard to find reasonably-priced bars and restaurants during the day.
3. Belgrade, Serbia
Belgrade isn't a city people first think of when travelling through Europe, but it really should be on your radar. It perhaps doesn't have many famous landmarks or attractions, but those who have backpacked through there speak of the warmth of the welcome from locals and the surprisingly good nightlife. Situated on the famous river Danube, one of Belgrade's interesting features are the large number of barges moored on the banks which have been converted to bars and nightclubs.
4. Bucharest, Romania
The Romanian capital may not be the most attractive major city in Europe as a whole (although the Old Town area is worth checking out) but Bucharest is great value money for backpackers on a budget. The transport system is pretty good (or a cheap Uber is always an option) and there is a good selection of well-priced hostels, so availability shouldn't be an issue. Worth swinging by for a couple of "cheap days" to conserve funds even if it's not likely to hold your interest for much longer.
5. Sofia, Bulgaria
Sofia is a little off the route around Europe that a lot of backpackers take, but it's a handy stop-off point en route to Istanbul if you're heading that way. It's a hub for several low-cost airlines so is easily accessible if you want to fly in and out. Like Belgrade it lacks major attractions as a reason to visit, but if you do go you'll find a much more enjoyable, cosmopolitan city center experience than somewhere like Bucharest.
6. Budapest, Hungary
Budapest is a city of spectacular architecture that feels like it shouldn't be as cheap as it is. The gap between hostel and hotel prices isn't huge so you can often treat yourself to better accommodation if you do your research, especially looking just outside the immediate city center. Otherwise, there is plenty of culture to soak up in Budapest with castles, cathedrals and thermal spas galore than won't bust your budget.
7. Sarajevo, Bosnia & Herzegovina
Sarajevo is a city that's accessible from a couple of popular backpacking routes through the Balkans, either via Croatia or Serbia. These days the Bosnian capital has returned to the peace and prosperity that made it the host city of the 1984 Winter Olympics, with the civil conflict of the 1990s long since consigned to history. But you'll find stories and echoes of those times everywhere. Check out the Muslim Old Town next to the modern centre or get out of town to enjoy nature in the mountains that encircle the city.
8. Zagreb, Croatia
The Croatian coastline has some excellent beaches, but these attract a lot of mainstream holidaymakers and mean they're not good value for the backpacker. But the inland location of the capital, Zagreb, makes it much more attractive on price. Choose between the Upper Town for scenic views or the Lower Town for a livelier atmosphere. Either way, within the compact city center you'll get great value for money accommodation, food and drink.
9. Riga, Latvia
Northern Europe can be one of the most expensive regions for backpackers. Scandinavian prices can blow the budget of any backpacker in no time, but the Baltic republics offer much better value. Our choice would be Riga, with excellent value hostels and a great hipster vibe in the Miera district. The huge Central Market is a great place to wander, snap some photos and pick up a bargain or two. Even if you don't venture any further north, Riga is well worth swinging by before heading back south.
10. Istanbul, Turkey
Our last destination for backpackers is possibly the most vibrant, fascinating place on this list. The city where Europe meets Asia, Istanbul is a melting point of influences and cultures which has enthralled visitors for centuries. Tourism to Turkey, in general, has taken a big hit in recent years due to civil unrest but Istanbul is far away from the troubled border with Syria, so take advantage of the current opportunity to see this amazing city on a budget. There is enough to see and do to plan an extended stay!
When you're on the move constantly the ability to reliably stay in touch with friends and family wherever you are is priceless peace of mind. You can stay connected anywhere in Europe by using a TravelWifi portable wifi device. The device is only $8.95 per day for unlimited data usage, plus, you and your friends or family can all share one device (up to 5 gadgets can connect at a time). TravelWifi's portable device is amazingly travel-friendly too, it will slip into a handbag, pocket or rucksack!