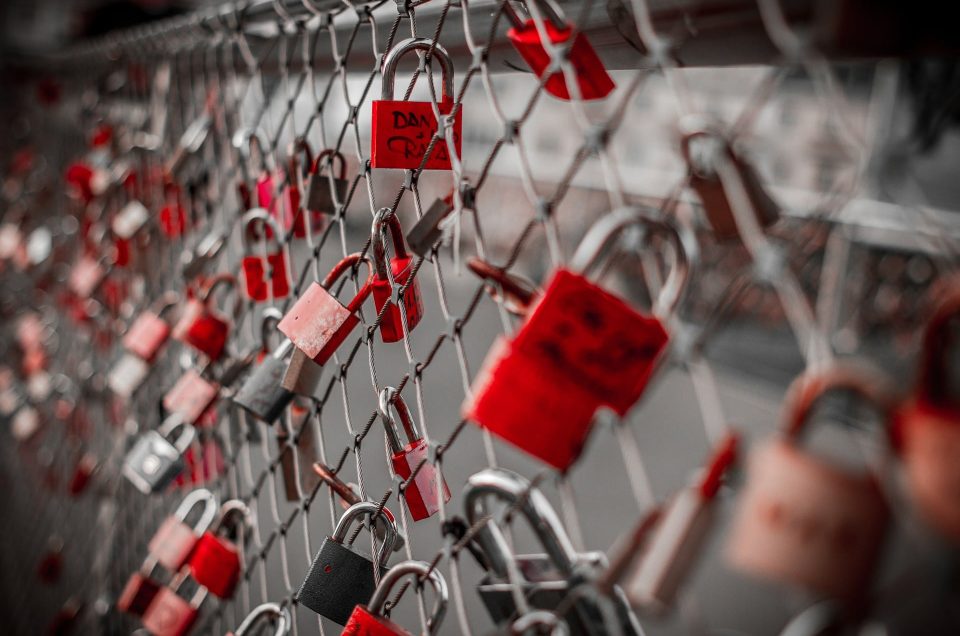 Valentine's Day is the perfect time to express your love for that special someone in your life.
There are so many ways to say "I love you", and one of the fastest growing trends around the world is "love locks". This involves attaching a padlock to a bridge, statue or fence in a prominent location, optionally with the lovers' names scratched or written on the side.
While love locks have risen in popularity over the last 15 years, many people do not realise the damage caused – to bridges, the environment and the view. The backlash has been strong, with trending hashtags like #lovewithoutlocks and organisations like No Love Locks trying to discourage tourists and locals alike from leaving their mark.
In 2014 a section of the famous Pont des Arts bridge in Paris collapsed under the weight of love locks. And as part of the repairs, the City of Paris had to cut off 700,000 locks weighing 44 tonnes – all at considerable expense to taxpayers.
So, what can you do for your special someone this Valentine's Day to commemorate your love in a timeless yet socially responsible way?
Here's 5 alternatives to love locks:
Toronto, Canada – Lock Art
The Distillery District is one of the most romantic neighbourhoods in Toronto. Along Tank House Lane, a creative steel art installation spells out the word "LOVE". Lovers are encouraged to add their lock and share a photo on social media using the hashtag #DistilleryLove.
Moscow, Russia – Love Trees
Along the Luzhkov Bridge, lovers do not attach their padlocks onto the bridge, but instead onto dedicated metal "trees". These were setup in 2007 as an alternative to vandalising the bridge, which means love locks isn't just okay, it's encouraged. Now the trees are blooming with thousands of locks, the bridge itself is almost love lock-free.
Seoul, South Korea – Love Trees
Korea is really big on romance, and nowhere is more apparent than the love lock trees at the base of the Namsan Tower. Staff have installed "love boxes" for couples to drop their keys into, rather than discarding them which protects the environment. As with Moscow, this initiative has reduced unwanted locks in undesirable locations.
Everywhere – Virtual Love Locks
What if you're not located near Toronto, Moscow or Seoul? No problem! Founded by married couple Matt and Trish, The Love Lock website provides a digital alternative to cluttering the world's most romantic cityscapes with padlocks. The process is very simple, just select a date and add your virtual "inscription" and a photo, and it will be memorialised forever on the Internet. You can also see other visitors' love locks by date for a little inspiration.
Everywhere – Buy A Star
Why stop at a padlock? Aim for the stars… literally! You can name a star in the heavens after your loved one at Star Registration. For a modest fee you'll receive a personalised certificate and celestial map to make it easier to find your star. And chances are that star will still be there long after the padlock has rusted away.
Stay in touch with your loved one wherever you travel, and pick up a Tep portable WiFi hotspot before your next trip. Use the "Teplove" discount code for a 15% discount in February only!