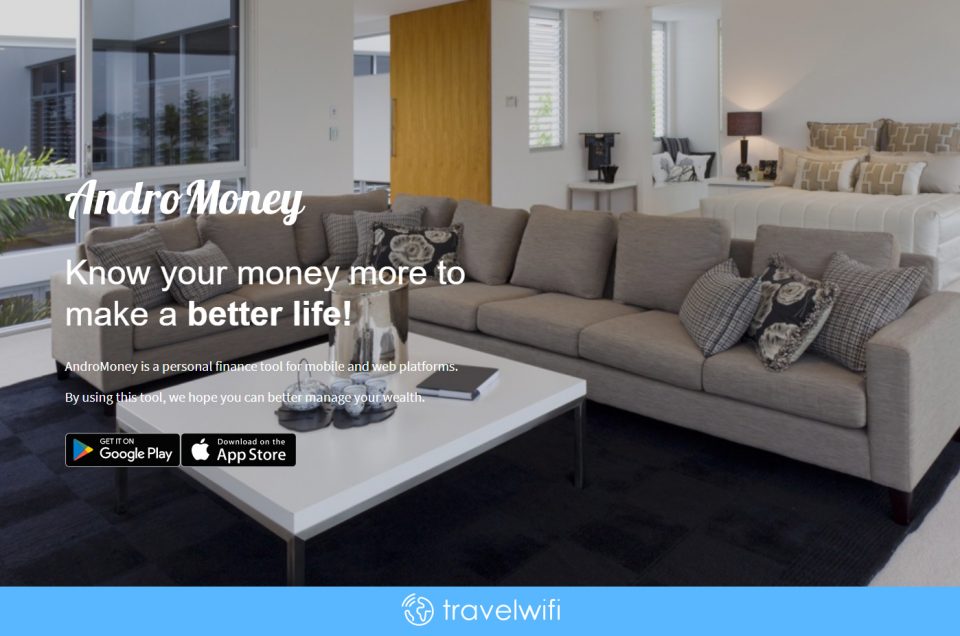 When travelling a lot of people prefer being fully aware of every penny they spend.
While there are some old fashioned ways like keeping a travel journal or a spreadsheet to record the expenses, recording each and every dime spent manually can be a bulky work. You could miscalculate your spending or simply be too lazy to put everything down after a long day of a new city discovery.
Instead you should be traveling smart. Don't waste your time on writing down every pay slip while you'd rather plan your next trip.
AndroMoney is a next-generation platform focusing exactly on budget management. Available on Web, App Store and Google Play, this personal finance tool takes care of your expense tracking in a simple way.
Create your budget and stick to it
Start by creating your budget. Click on the Project tab on AndroMoney and name your project. For example if you are travelling to Miami you may call your project Miami.
Then enter the maximum amount of money that you are willing to spend in Miami.
Simultaneous accounting
Put down your expanses, incomes and transfers as they're happening or later at once. You may also categorize them as
food, transportation, accommodation, etc
. Once you are done with it AndroMoney will show your account balance allowing you to see where you are at on your budget.
Synchronized on different platforms
Everyone on the sync database will be allowed to view and edit the data making it easier to manage your common budget. Plus you will find your account information synchronized with other different devices and app versions letting family members, friends, and couples, to make records and manage their finances together.
Is your kid going abroad in summer? Are you travelling with friends on your next holidays? Invite them to your shared account and let AndroMoney to be your accounter! Unlike the sync database this feature allows the other people to view the account. They should be on the sync database for editing!
More than just a finance tracker
You may use AndroMoney with multiple accounts. Currency rates can also be synchronized with Google currency allowing you to keep track of your spending on a different currency.
Moreover, you may view your expenses & cash flow by various charts allowing you to understand the ratio of your spending.
It's safe to use AndroMoney as information is protected with a password of your choice, you don't have to worry if your phone gets stolen or whether someone would view your account without your permission.
Matters less the reason why you are keeping track of the travel expenses; you might be going on a work trip where you'll be reimbursed by your company or you might just not want to end your holiday with an empty bank account – AndroMoney is the best expense-tracker tool for you!
Start using AndroMoney now!