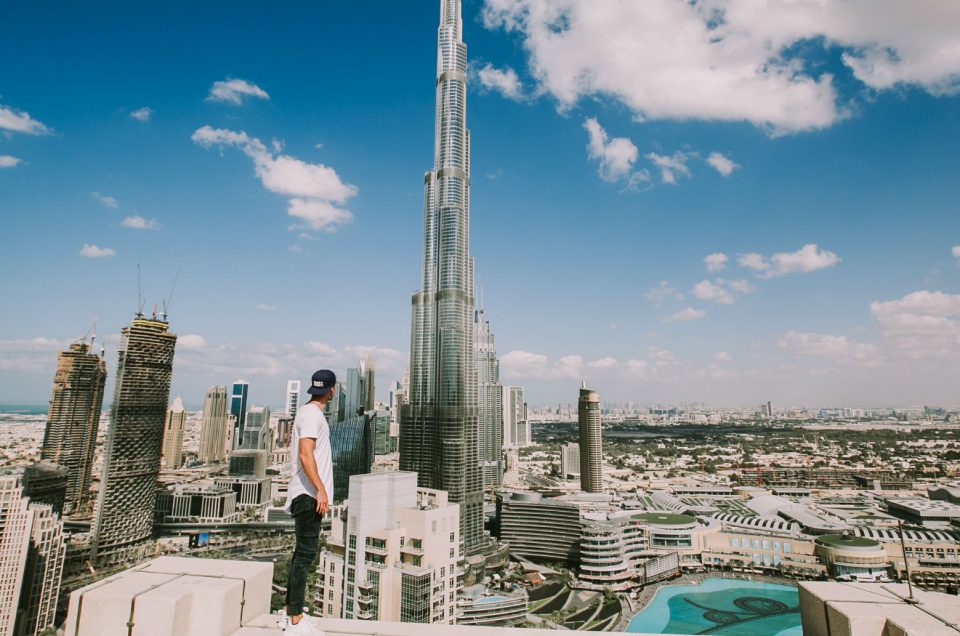 If you're a bit of an adrenaline junkie planning an adventure holiday, you may well be looking for somewhere with mountains, rivers or rugged coastline, the traditional environment for extreme sports enthusiasts. But have you considered that you may not need to head into the wilderness to sample some pulse-racing thrills?
There is a surprisingly diverse range of adventure activities in cities all over the world, either taking advantage of natural features or using entirely man-made concepts. To make these kinds of holidays more affordable there is a huge advantage to be able to undertake these challenges in urban areas close to major transport hubs without the cost and hassle of travelling to remote locations. It also means you can have a more diverse trip and enjoy some downtime or mainstream sight-seeing without being stuck in an area with little else to enjoy.
So, take advantage of being able to connect your action camera and WiFi hotspot device to strong urban connectivity and check out our list of city-based thrill seeker activities to record and share.
Ice Climbing in London
If you'd like to experience a mountaineering challenge without having to buy your own ice axes and crampons or spend an entire trip in cold conditions, then you can do so in the UK in the heart of London (or Manchester). Vertical Chill provide indoor ice climbing at two UK centres. Good chance to practice before you decide to make that ultimate trip to the Himalayas to conquer Everest!
Jet skis in New York City
If you can't choose between a city break or sports-based beach vacation, then maybe you can have the best of both worlds. For a completely fresh, fun perspective on Manhattan and a more exciting mode of transport for an NY city tour you can take to the Hudson river on a jet ski with Sea the City. Lots more fun and freedom than just sitting on the Staten Island Ferry!
Real-life MarioKarting in Tokyo
If you're a gamer who grew up with Mario and friends on their games console at any point since the 1990s, you're probably familiar with the massively popular Super Mario Kart series of games. If you find yourself in Tokyo, you'll be surprised to learn you can relive the Mario Kart experience for real, complete with authentic character costumes thanks to Akiba Kart. This is probably either your idea of heaven or hell, to be out in public dressed as a videogame character, but as a fun group activity, it's pretty unique!
Parkour in Paris
Parkour, sometimes also known as free running, is the purest form of urban extreme sports, created specifically with cities in mind. It originated in Paris in the 1980s and one of the founders, David Belle who coined the name Parkour, still runs an organization in the city dedicated to introducing people to the sport and training them. So if you want to unleash your inner Jason Bourne and learn to move through a city in ways you couldn't imagine then Parkour Paris are the people to get involved with while you're in town.
Rock Climbing in Rio de Janeiro
Most major cities don't boast iconic natural features, but Rio de Janeiro in Brazil is an exception thanks to its stunning coast and famous 1300 ft high Sugarloaf Mountain. Together with 2 other smaller mountains within the metropolitan area, Morro da Babilônia and Morro da Urca, they form one of the largest urban climbing areas in the world. Climb in Rio offer guided climbs across a huge number of routes to suit different abilities.
Shark Diving in Sydney
Cage diving in the ocean with sharks is a popular thrill-seeker activity in Australia, especially with Great White sharks in the south of the country. But it's a long trip to relatively remote Port Lincoln for that experience. Instead you can have your own up-close shark encounter (without the cage) in the heart of Sydney. Sea Life Sydney Aquarium has begun offering shark dives in their oceanarium tank as of April 2018.
Skydiving in Dubai
Dubai is an extraordinary city to see from the air. Rather than being constrained with the view from your aeroplane seat, why not (safely) jump out for the full panoramic experience and a massive adrenaline rush at the same time? Skydive Dubai offer tandem or solo skydiving for beginners or experienced jumpers above the city's iconic Palm Jumeirah Island.
Whatever kind of extreme sport you're into, we know a huge part of the thrill is being able to record the action and share it wherever you are. Teppy has you covered! Meet our pocket-sized personal WiFi hotspot which can go anywhere in the world with you. For an $8.95 per day rental fee, you get unlimited data usage and the ability to connect up to 5 devices so it covers all the needs of a small group or family. It's small and light enough to keep in a pocket so you are never out of reach of family and can get online for information when you need it!