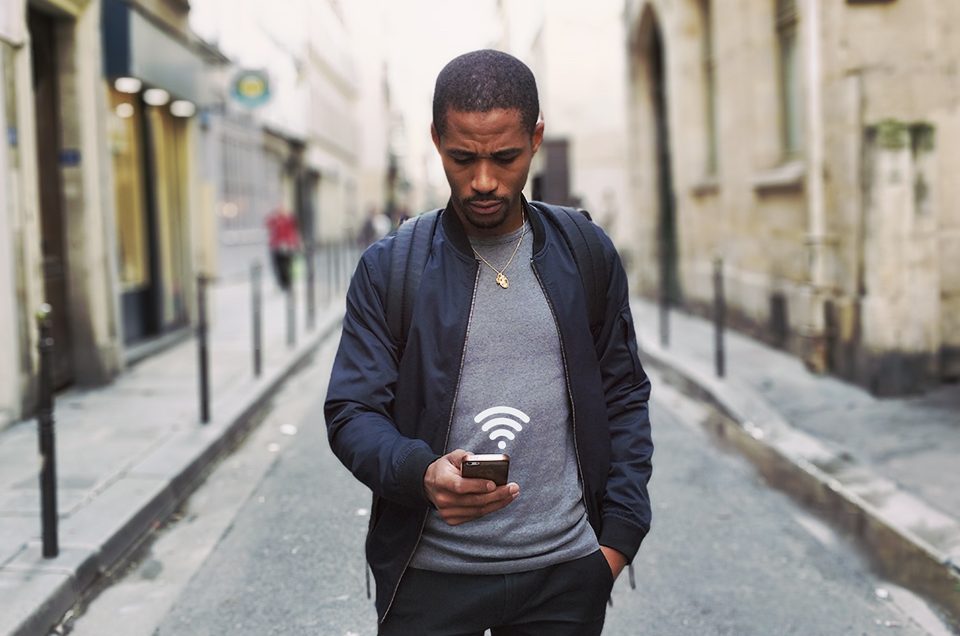 How to Find Internet and Stay Connected in Europe?
We are living in the age of travelling. We all travel to discover, to meet people and to leave our comfort zones to broaden our horizons. Regardless of the purpose of our travels, we all have one thing in common, spending time trying to find decent Internet connection.
If you don't want to struggle anymore and have constant, uninterrupted Internet in Europe, here are your options:
Buying a SIM card & Getting Free Mobile Roaming in EU
Buying a local SIM card will let you surf on the web, text and make calls. It's by far the cheapest option if you anyways have to call local numbers frequently.
As a matter of fact, as of June 15, 2017 roaming is free within the European Union if you have a sim card from Europe. Getting a sim card could be practical for solo travelers who don't need so much data. However, using a sim card in Europe is expensive for people travelling with family as each member would be required to buy a sim card. Using a sim card in Europe could be time consuming since you have to inform your friends and family of your new temporary number. Likewise, it's important to mention that top-up, extending the duration, etc. could be complicated. Find the best sim card in France and Europe here!
Searching for public WiFi/Using Hotel WiFi
It's possible to find free WiFi hotspots in many European capitals, such as London, Berlin and Madrid. What's more, it's easy to find free WiFi in cafés in metropolitans such as Lisbon, Copenhagen, and Milan. Starbucks, McDonald's, or any other café will most probably have WiFi, however since you would have to buy something from them to be connected you will end up paying for the internet connection. Not to mention that you would have to stay at one place, instead of discovering the city. Although this could be your temporary solution for network connection in Europe, your connection will be insecure and usually poor due to network congestion. Hence, if you prefer uninterrupted network connection, don't rely on public WiFi. Also, never purchase train tickets, book hotels or execute online transactions using public WiFi as the security of your banking information will not be guaranteed.
Using your Mobile Data
International roaming has been known for its expensive price & slow connection. Turning on data roaming involuntarily or not, to check Google Maps or a message -we have all done it in the past. There are better alternatives to using your mobile data in Europe, don't use your mobile data unless you have international data coverage, or else, you might be subject to paying thousands of dollars for your phone bill. We advise non-EU travelers to turn-off data roaming on their phones while travelling in Europe.
Getting a Travel Wifi Hotspot
Launched by the idea of making travelers' lives better, Travel Wifi pocket wifi devices, also known as hotspot or mi-fi, can be life-saving when travelling in Europe. These portable hotspots provide you with your own 4G secure network at unlimited data in France and 5GB/day in Europe. The connection is shareable so you and your travel mates can use the same hotspot on your smartphones, tablets and laptops up to 10 devices at once. All of these for less than a price of a coffee per day! Find the best hotspot in France and Europe here!
Now that you know how to stay connected in France and in Europe, have a look at the comparison of Sim Card, Pocket Wifi, Data Roaming and Public Wifi.