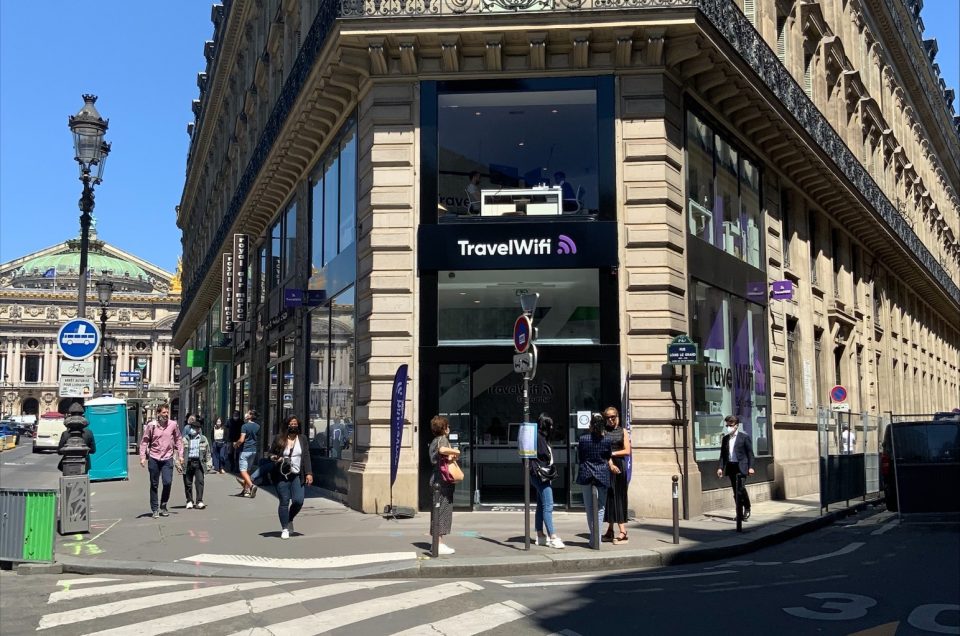 TravelWifi is more than delighted and proud to present our latest addition: the Travelwifi Paris Opera Store.
This ambitious project was envisioned by the Travelwifi Leadership team in late 2019 and officially kicked off in February 2020. As you know, the tourism industry (as well as many others along with it) declined in early 2020 when the COVID situation spread globally.
We did not give up on this dream of a high-end, trendy, and welcoming store in the heart of one of the most beautiful cities in the world: Paris. After weeks of intensive search and physical visits, the local Parisian team found the perfect match on an iconic avenue in Paris.
Where is the TravelWifi Paris Store located?
TravelWifi Paris store is located on an avenue which is so famous that it is easy to remember: the "Avenue de l'Opéra". Located in the upscale and touristic 2nd Arrondissement of Paris – our store is next to the amazing Opera Garnier, Galeries Lafayette, and the Louvre museum.
The store's official address is 38 Avenue de l'Opéra – 75002 Paris, precisely at the corner with rue "Louis Le Grand" (infamous King Louis XIV). While there are many other shops at the same street number (38), you should find us easily by the corner.
Behind the scenes: construction period
To create the perfect atmosphere for the TravelWifi store, we enlisted numerous skilled architects, craftsmen, designers, and more to bring our vision to life.  During this time, we were faced with local confinement, lockdowns, and different curfews imposed by the French Government. Oftentimes, these rules would change from month by month, if not week by week.
Finally, we are able to open and welcome our customers both new and long-term to our amazing space. Below a few photos from our construction period: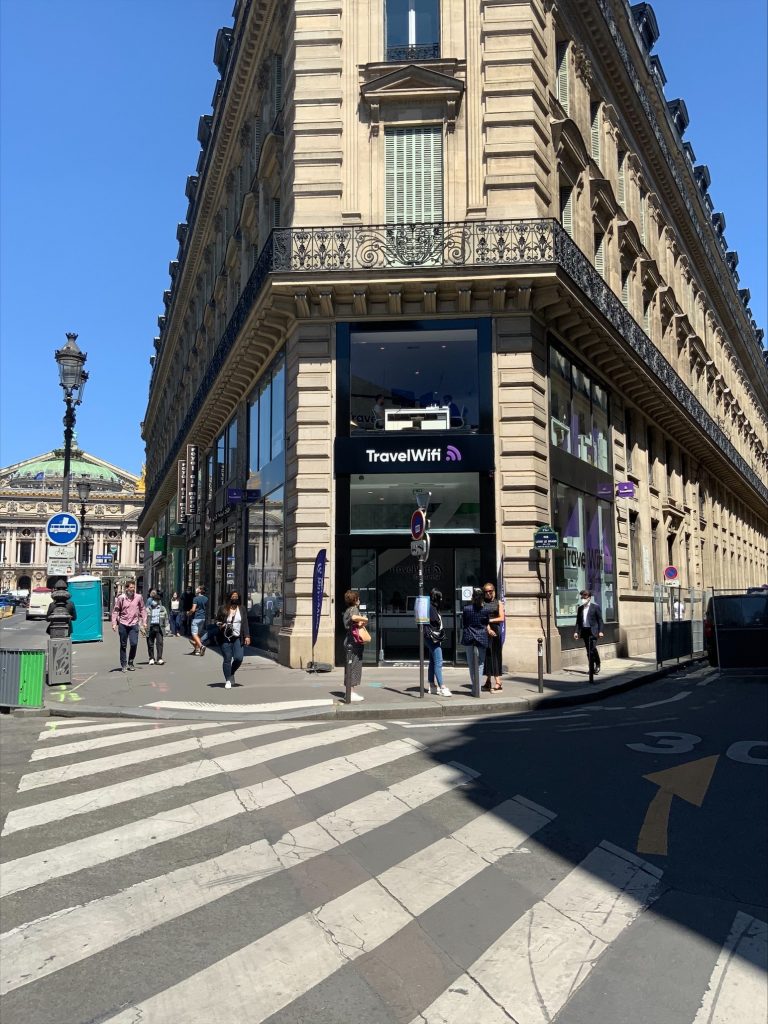 Our team in Paris will take care of you!
At the Travelwifi Paris store, a dedicated team of 10 people is here to serve you, from Monday to Saturday, from 11 am until 7 pm. We'll soon write a dedicated article presenting the store supervisors, Philippe and Léa and the rest of this awesome team.
We hope that you'll love this store as much as we do. Please feel free to stop by anytime to say hi, ask any questions regarding our travel connectivity devices and accessories, or any questions you might have about your stay in Paris!