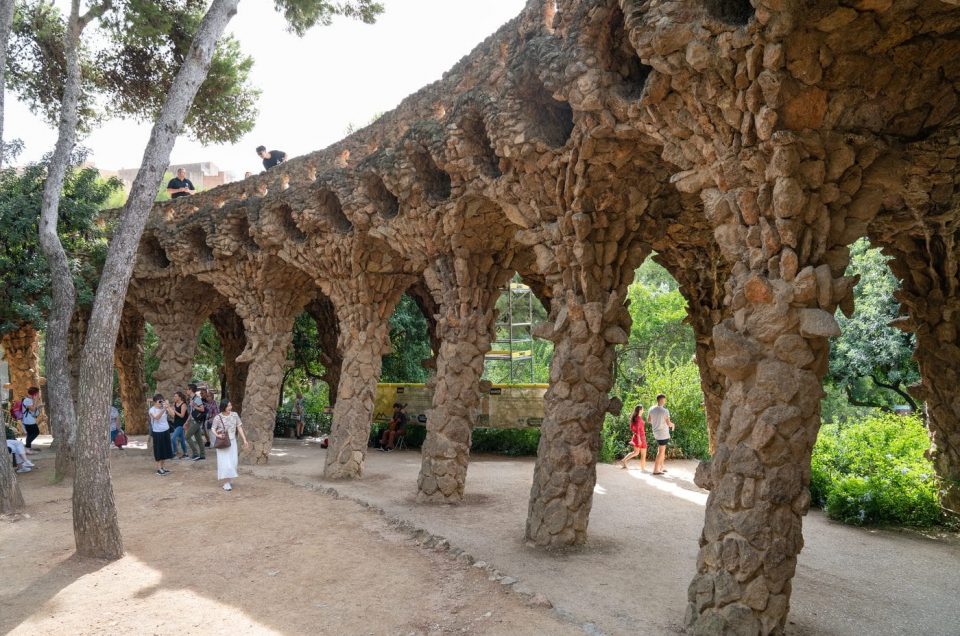 One of the many reasons to visit Barcelona, Spain is its impressive range of art and architecture. And perhaps the most famous Spanish name behind both of these fields is Antoni Gaudí. You could easily fill a city tour of Barcelona with his works alone. If you plan on doing so, then we've got a round-up of the best places to start.
La Sagrada Familia
The crown jewel of Barcelona, if not the whole of Spain, is the magnificent La Sagrada Familia. Despite still being unfinished, this Basilica is a sight to marvel upon both inside and out. The highly detailed design is both historically and aesthetically fascinating. You can't leave Barcelona without visiting it!
Gaudí began designing La Sagrada Familia in 1883, displaying both Gothic and Art Nouveau styles. Although he wasn't the first architect to work on the designs, he certainly had the greatest impact on the building as we see it today. Work still continues on the church based on his designs, and those working on the project hope to have it completed by 2026, the 100th anniversary of Gaudí's death.
Casa Batlló
Casa Batlló is another of Gaudí's masterpieces found in Barcelona. The building was initially constructed in 1877, but reinvented in the early 20th century by Gaudí under commission of its new owner, Josep Batlló. Giving complete creative freedom to Gaudí in his renovations certainly paid off. The result was an incredibly unique and eye-catching building that is a prominent tourist attraction to this day.
Visitors can buy tickets to tour Casa Batlló, see its interior design up close, and learn more about the history of the building and Gaudí's influence. It stands out amongst its neighbouring buildings as a work of art as much as it is a functional building and former home for Batlló and his family.
Casa Mila
Just down the road from Casa Batlló is one of Gaudí's later works, Casa Mila. It is similar in style to Casa Batlló with its smooth, curved lines in this modernist style. Despite being hugely appreciated for its style and boldness today, it was a pretty controversial building at the time. Casa Mila was criticised and even ridiculed for its unconventional style, given the nickname of La Pedrera – the stone quarry.
Despite this, it has been restored in recent years and claimed as one of the city's top attractions, inviting visitors to tour the interiors and view other pieces of Gaudí's work inside the building.
Park Güell
Want to enjoy the Spanish sun while admiring Gaudí's work? Then Park Güell is the perfect place. This park has been open to the public since 1926 and features incredible sculptures and architecture designed by Gaudí. Main entrance to the park is free while other areas require tickets to enter.
Park Güell is filled with impressive staircases, benches, arches, sculptures, and buildings, all representative of Gaudí's unique architectural style. The park is also a great place for bird watching and spotting other local wildlife. And you'll get a great view over Barcelona, a perfect place to watch the sunset.
All of these locations are must-sees in Barcelona, and all classified as UNESCO World Heritage Sites. Make sure you can go online to check opening times and buy tickets for these attractions wherever you are with pocket Wi-Fi.