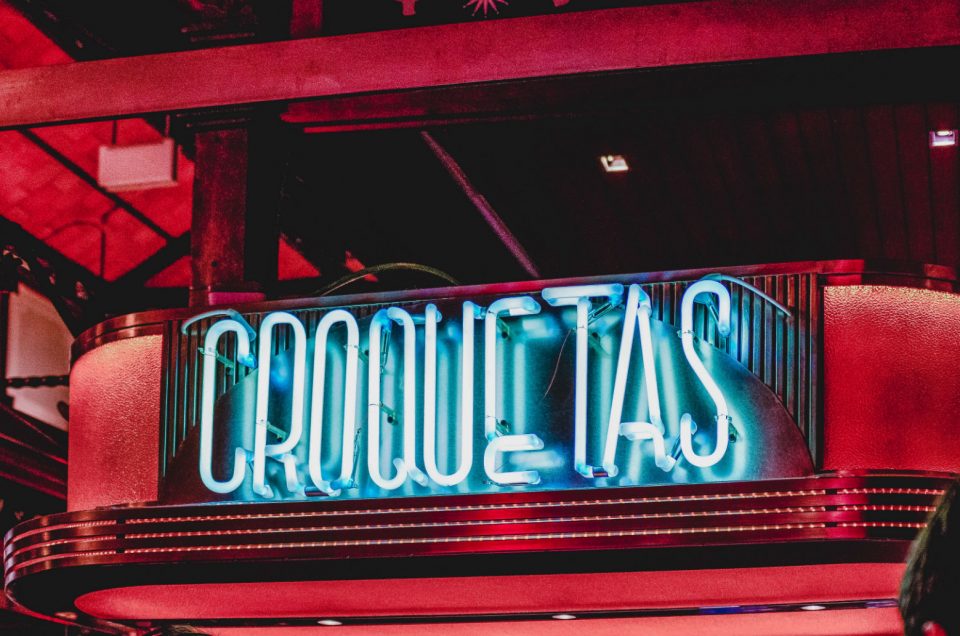 Madrid, the capital of Spain, is a vibrant city with a huge diversity of nightlife to enjoy for any type of visitor. But as much as you can make any night out in Madrid the unique experience you want, there are still some general customs that locals stick to that it's useful to know to get the best out of the city after dark.
How the day influences what happens at night
You may be aware of the Spanish tradition of siesta, a rest period during the hottest part of the day. For shops and businesses this is usually from around 2pm – 5pm. Bars and restaurants will be open during this period as many people will spend long lunch breaks there in the early part of their siesta. Bar workers and restaurant staff will then have their own siesta period from around 4pm – 5pm until 8pm. During this time many bars and restaurants will be closed.
The early evening period
In Spanish terms, the early evening after-work period doesn't really begin until around 8pm. Traditionally the working day didn't finish until then, although there is a lot of current discussion about moving that earlier to around 6pm. But as things stand, while the tradition of siesta and a culture of partying until the early hours exists, there is little point in heading out for evening entertainment until 8pm at the earliest.
The Spanish enjoy tapas at this time of the evening, many bars will serve a free tapas dish if you buy a beer. Some of Madrid's best Tapas bars are to be found in the central Malasaña and La Latina districts. They can get very busy after 9pm but there is a lot of choice, so you should find somewhere to suit you whether you prefer a busy or quiet atmosphere. Take your time, relax and enjoy this part of the evening until at least around 10pm. It's a good time to grab your phone or tablet, connect to your portable Wifi device and share some food pics as you tuck into the diverse delights of Tapas cuisine. The night, by Madrid standards, is young!
Dinner or cocktails (or both!)
Depending on how much Tapas you've just eaten, you may not need a full dinner, but if you do then 10pm tends to be the time that most locals eat their main evening meal (or just continue the Tapas in larger sharing portions known as raciones). Restaurants will get busy around this time, as will the city's bares de copas (cocktail bars) as earlier diners switch attention from eating to post-dinner drinks. Most bars will remain open until 2am – 3am, so there is plenty of time to wander between them and try out a few until you find a favorite for the evening.
Most tourists are likely to choose the central Huertas district (also known as the Literary Quarter) for this main section of the evening, with its diverse selection of bars and music clubs. Salamanca is more refined and up-market for the fashion-conscious, but prices will be more expensive than in other parts of town.
Chueca is home to several famous night-time hotspots such as Museo Chicote and Libertad 8 and as the heart of Madrid's LGBT scene is also hosts one of the world's biggest annual Pride festivals. You'll get a sense of that fun vibe in this district any night!
If you want to try a more multi-cultural experience head south to Lavapiés. This area is a melting pot of different ethnic influences, so you'll find more African and Asian flavor in the people and cuisine. It's also a place to get great value for money and you'll enjoy the vibrant street art as you stroll between places to get a drink.
Partying through till dawn
Madrid has a reputation that a good night out doesn't end until the sun comes up. Are you ready for that challenge? If you're flagging a little then a mini-siesta is always a possibility thanks to Siesta and Go which offers power naps in a private room for a few Euros. Also handy for recharging phones and portable Wifi devices to make sure you stay connected in the early hours.
Once refreshed, it's time to get your dancing shoes on and hit the clubs. All of the areas of the city we've mentioned above have great options for dance clubs, most open at midnight but they won't have much atmosphere until the copa bars start to empty at around 1.30am. Listing the great nightclubs of Madrid is an article in itself (so here you go), but wherever you end up, be it the huge terrace at Fabrik, roaming the 7 floors of Teatro Kapital or hanging out with the beautiful people at Opium Madrid (if you can get in!) then you'll need all your stamina because at many of these places the party won't really heat up until 4am and won't end until 6am.
There are a million amazing sights and sounds to experience on a night out in Madrid and you are definitely going to want to capture and share them all. To do that while you're on the move you'll need your own personal WiFi hotspot, like our delightfully pocket-sized friend, Teppy, which can go anywhere in the world with you. For an $8.95 per day rental fee you get unlimited data usage and the ability to connect up to 5 devices so it covers all the needs of a group of friends on a night out. It's small and light enough to keep in a pocket so you are never out of contact and can get information when you need it.