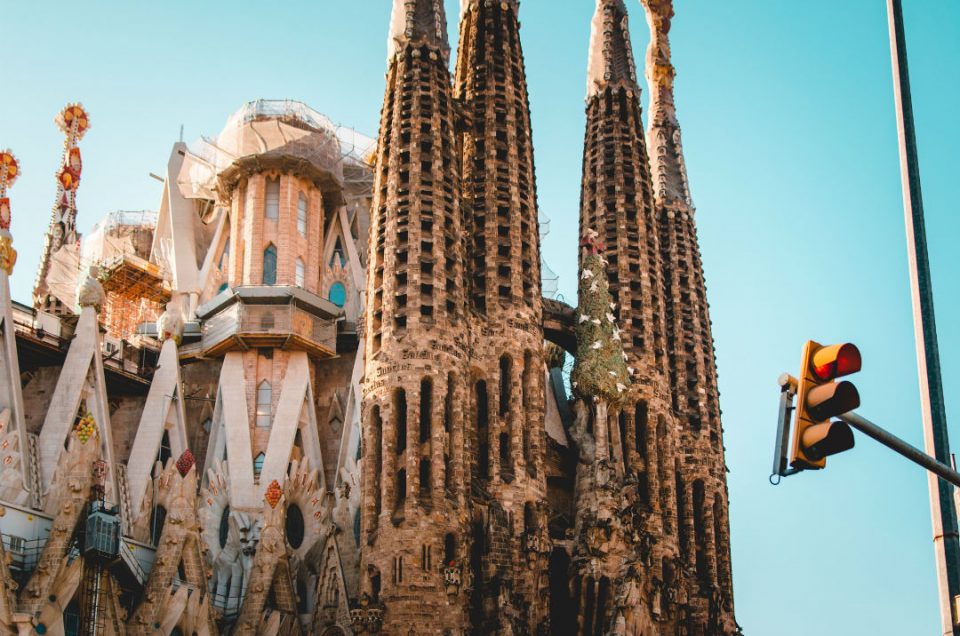 Barcelona is one of the most iconic travel destinations in the world, with its unique mix of great weather, a coastal location, stunning architecture, vibrant culture and enormous range of events and activities through the year. 2017 was undoubtedly a tough year for the city, with a number of negative incidents, out of character for this beautiful corner of Spain.
Firstly, there was the appalling terror attack in August 2017 where a van was driven into pedestrians on the famous La Rambla pedestrian street. This of course, wasn't an isolated incident, there have been similar vehicle attacks in many major cities over the last 18 months including London, New York, Berlin and Stockholm. It is reassuring to see that authorities have put many measures in place to make these kinds of attacks much harder to perpetrate, but by their nature they are very hard to stop altogether.
Secondly, there has been considerable civil unrest in the city surrounding the status of the semi-autonomous region of Catalonia, of which Barcelona is the capital and crown jewel. The independence-minded local parliament spent much of the year whipping up local support for independence from Spain and this reached its peak in October 2017 with a disputed referendum which saw mass protests and clashes between Catalan nationalists and Spanish police on the streets of Barcelona and other towns in the region.
Lastly and perhaps not as widely-known are demonstrations that took place in the summer of 2017 against tourists themselves. There has been growing negativity from local communities in many key tourist locations across Europe against the sheer number of visitors and their impact on cities like Barcelona. This has been exacerbated in Mediterranean countries such as Spain and Italy because many tourists are staying away from nearby destinations in North Africa such as Tunisia and Egypt because of fears around Islamist terror attacks. Having said that of course, tourism is key to the local economy and much employment in Barcelona. No-one is suggesting that tourism should stop, but a huge upsurge in tourist numbers over a short time period does put stress on local infrastructure that perhaps travelers themselves don't always appreciate.
So what does this mean for 2018?
We can only hope that 2018 is a more peaceful and tolerant year in the world. There will undoubtedly be unexpected, sad events as there always are, but there is reason to hope that Barcelona will recover from a turbulent year with many lessons learnt and preventative actions taken. Increased security measures should hopefully ensure that any terror-related incidents are less likely to happen or to succeed.
The violence that erupted on the streets of Barcelona around the independence referendum shocked the whole of Spain. It's perhaps fair to say that no-one saw such a huge confrontation coming. So, although the question of Catalonia's political future remains unresolved as we enter 2018, it is safe to say that no-one wants to see any escalation of tensions again to that level of unrest. The Spanish government and local authorities will have undoubtedly planned to manage any further protests in a way which avoids chaos and violence flaring, as far as possible.
It does also appear that authorities are starting to listen and take action regarding local concerns about the impact of tourism on issues like housing rental prices and the domination of tourist sites by hordes of Segway riders.
What can you do to travel safely and responsibly to Barcelona this year?
Without doubt people will continue to visit Barcelona this year and rightly so. But doing so, with an awareness of the issues we've described is paramount to enjoying a positive experience.
Planning and research before you travel is sensible, as any likely political decisions or plans will be talked about in the media beforehand. Keep yourself up to date with the latest advice from trusted sources such as the UK government foreign office.
Given the impact of tourism on the city, you have the opportunity if you visit to be part of the solution, not the problem. Consider your accommodation and activities and ask yourself if you making a positive contribution as a considerate visitor or just satisfying your own desires and expecting the local community to work around you?
Tep's portable wifi in Barcelona can help you with real-time access to the information you need to make the right decisions when you're abroad and the ability to stay in touch with friends and family wherever you travel by using a Tep portable wifi device. The device is only $8.95 per day for unlimited data usage, plus, you and your friends or family can all share one device (up to 5 gadgets can connect at a time). Tep's portable device is amazingly travel-friendly too, it will slip into a handbag, pocket or rucksack.